And it's becoming more common in North America…
---
Here in North America some of the police departments in larger cities like Atlanta have been showing off the cutting-edge technology used in helicopters to catch street racers and street takeover participants. While such a crusade certainly can cut down on lawlessness, in Australia police are talking up an even more budget-friendly and scalable approach by using drones to target miscreants gathering to break the law by "hooning" as they say Down Under.
Watch the latest Motorious Podcast here.
Drone usage by law enforcement is fairly common in the US and Canada, but we don't hear much about it being applied to going after street takeovers and street racing. That's not to say it doesn't happen because it does. But police in Tasmania are trying to really talk up the practice in a bid to discourage such lawless behavior.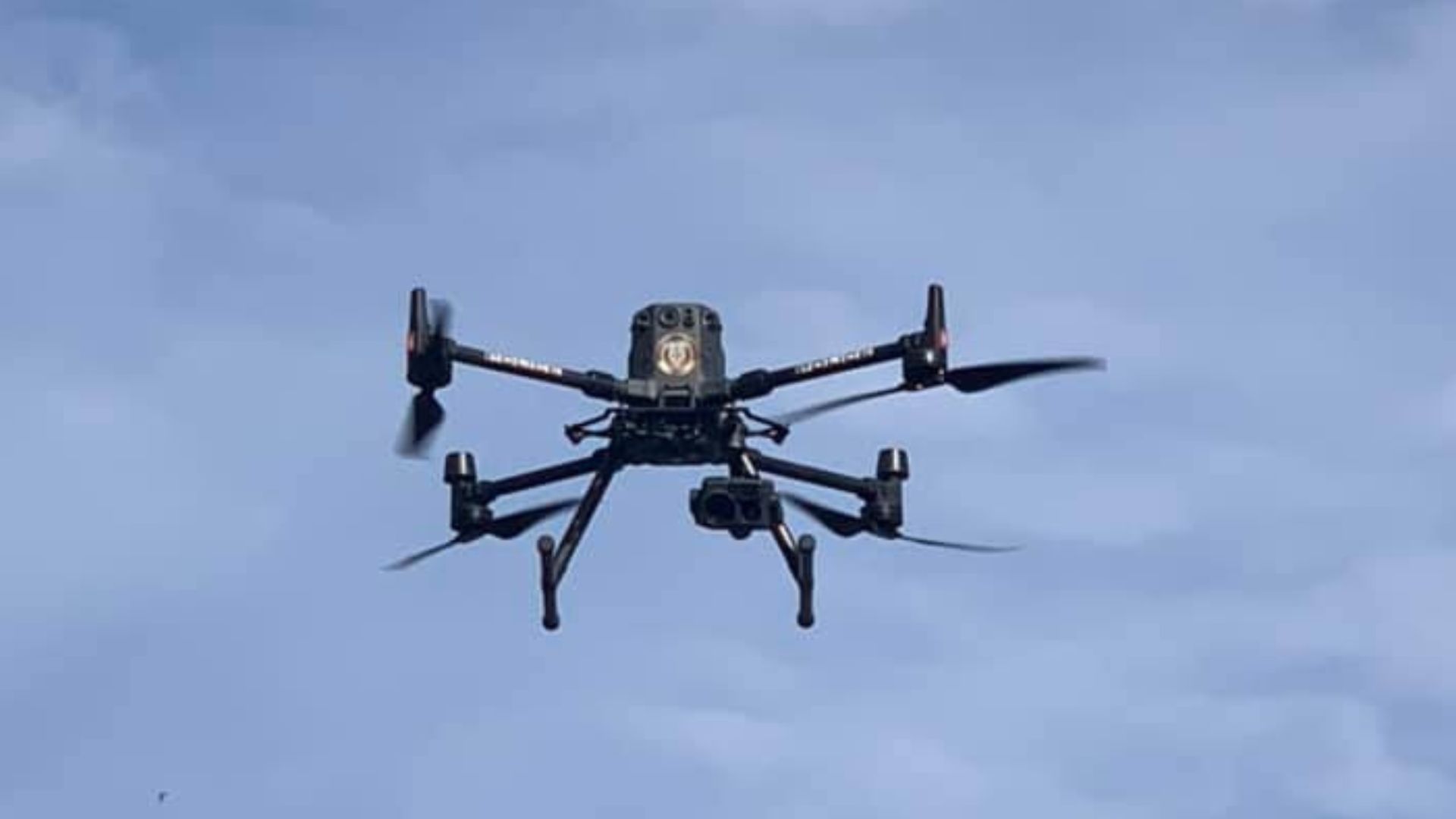 Australian car website Drive has revealed that in the island state of Tasmania, law enforcement has used drones for 1,175 operations since 2019. Not all of those were for illegal car activities. We'd be willing to bet searches for missing persons, tracking suspects fleeing the police, surveying crash sites, etc. made up the majority of usage. Still, an assistant commissioner for police said "hooning" is still a "key concern" for the department.
Spending for drone services in Tasmanian law enforcement was increased by $460,000 AUD back in May, so it sounds like the government is putting its money where its mouth is. A similar phenomenon is taking place in the United States with the Department of Justice talking up Unmanned Aerial Systems or drones as part of an "ever-expanding suite of solutions for law enforcement agencies across the country." Don't sat we didn't warn you.
While drones are cheaper to operate than helicopters and if they do crash the consequences are far less severe, they're also easier for suspects to take down. As with all things there's a balance, but one thing is for sure, we should see more drones playing roles in locating and helping to bust those who decide to turn public roads into raceways and drift parks.
Source: Drive
Photos via Facebook