This is the first 2022 made.
---
Many of us automotive enthusiasts love the simple things in life, such as fast sports cars, open roads, and loud rock & roll. With that in mind, we're sure most of you know about the band KISS, who shocked the world in 1977 with a mind-blowing boom in popularity that was unheard of at the time. That very same year, Paul Stanley purchased his first new car, a 1977 Chevrolet Corvette. Continuing the tradition, he also purchased a pristine 2020 Chevrolet C8 Corvette, which he described as "drop-dead gorgeous" he would later say it "raised the bar" in the automotive performance industry. So when Mr. Stanley got the chance to purchase a brand new 2022 Corvette Stingray, he took it. However, there was a significant issue for the rock star and car guy.
Watch the latest Motorious Podcast here.
The car rolled off the factory floor with Paul in mind as the manufacturer ensured he got the very first 'Vette from this year's production. Without a doubt, this likely increased the car's value significantly, and the options certainly helped too. Along with being a convertible, this car is also coated in a Red Mist Metallic Tint paint, which hints when he helped design a C7 Corvette for SEMA. Adding the high-wing option, Edge Yellow brake calipers, and unique front fascia design will yield one of the most valuable new cars of our time. So what was so wrong with the car that the rock legend would already plan to auction the Corvette off?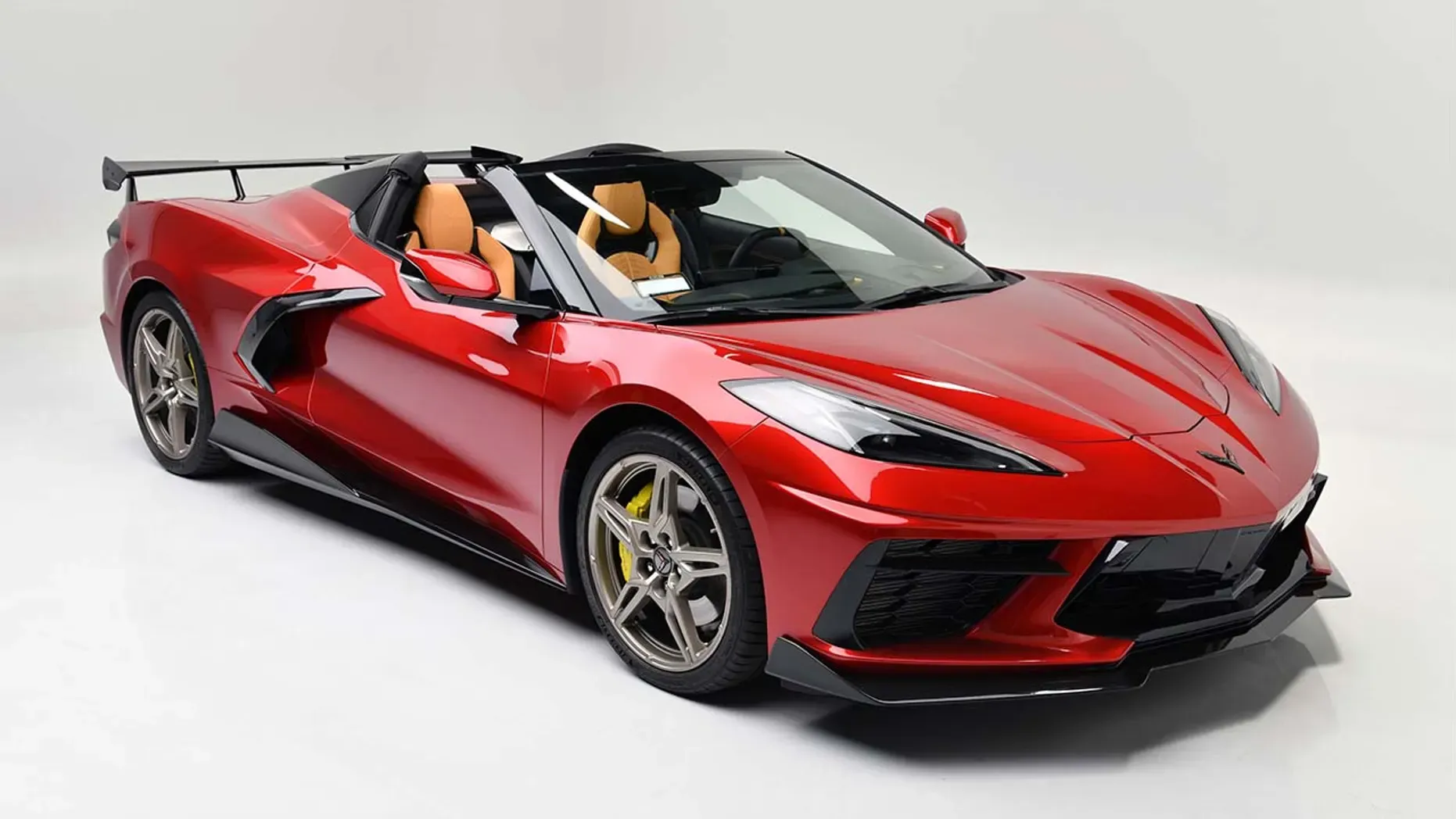 Absolutely nothing is wrong with this vehicle, but that's why Paul Stanley is trying to sell it. The car is too well-optioned and unique for the rocker, and he wants it to go to a good home. When asked about his recent decision, Paul Stanley stated, "I want to make it available to somebody who might be able to get more out of it, whether it's to add to a collection or to drive it." That simply shows his appreciation for the art of driving and loving cars for what they are. Sports cars represent passion, competition, and dedication to innovation more than just machines, and this car presents that perfectly.