Now everyone can see it up close…
---
Few cars are as legendary or hold as much historical cache as the McGee Roadster. Now the hot rod many claim started a cultural movement has been donated by owner Bruce Meyer to the Petersen Automotive Museum. That means anyone who wants to see this quintessential 1932 Ford in person will be able to with relative ease.
Check out this year's Most Beautiful Roadster here.
Originally built by Bob McGee, the roadster which bears his name originally appeared on the cover of Hot Rod Magazine in 1948. It was the first time a street car graced the magazine's cover and it captivated young enthusiasts at the time.
Many builders, both professional and amateur, have taken design cues for their hotrods from the McGee Roadster. The fame of the car spread further as it was raced in different areas, showing it was more than just a pretty face.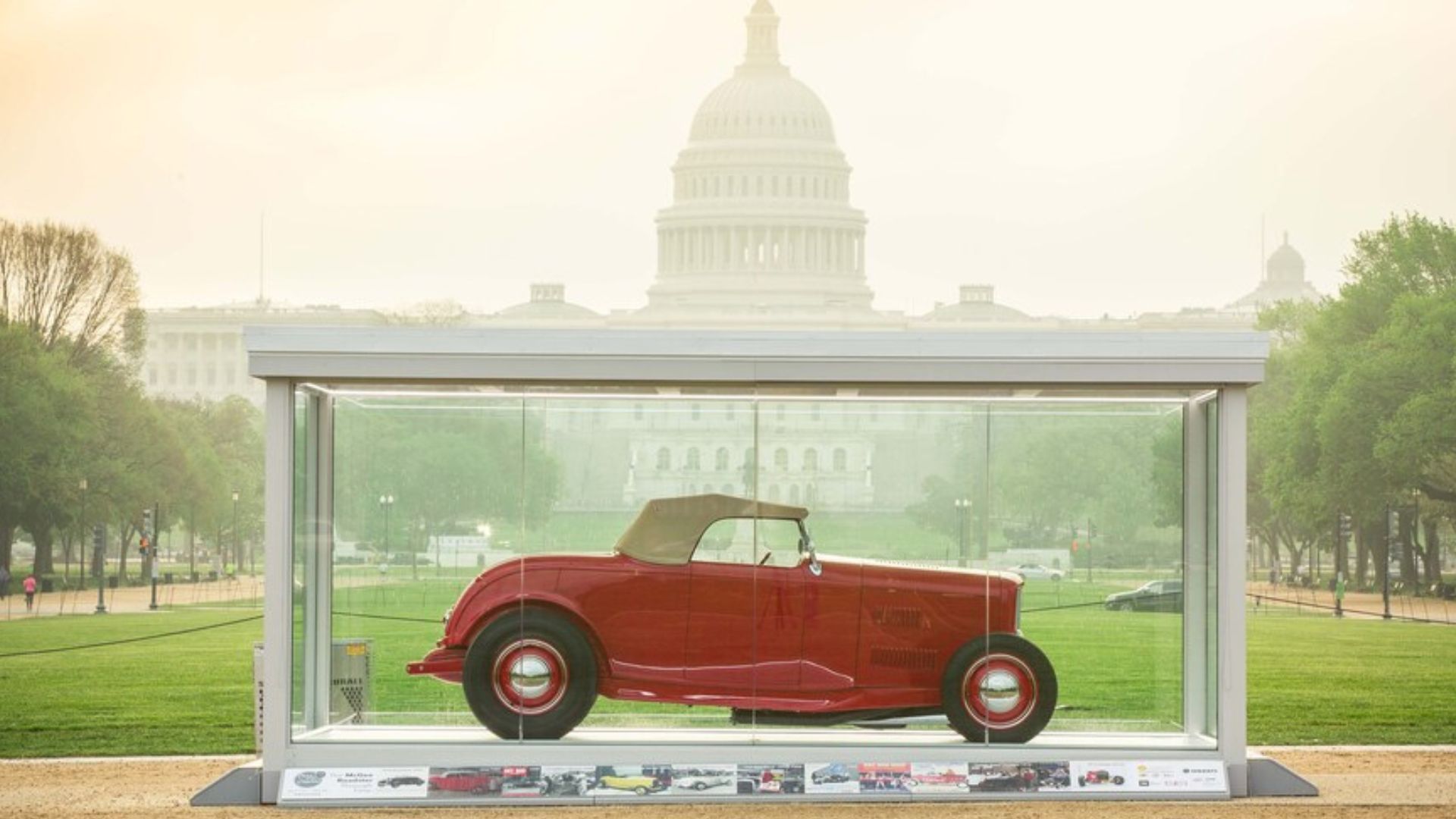 After McGee sold the car, it changed hands many times, with different owners changing the color and adding their own modifications. When Meyer purchased it he put the legendary hotrod through a complete restoration to its condition in 1948.
Meyer, who is founding chairman of the Petersen Automotive Museum, summed up why the McGee Roadster belongs there: ""Hot rods are vital to the entire automotive industry, and Robert Petersen is the man who really brought hot rodding to the people. This car is an important piece of automotive history, and there is no more worthy destination than the Petersen Automotive Museum."
Three is a tie between the McGee Roadster and the Petersen Automotive Museum which goes back to the beginning. Hot Rod Magazine was founded by Robert E. Petersen. Leveraging his success in the publication industry, Petersen founded the automotive museum which today bears his name. So everything has come full circle in a way.
Images via the Petersen Automotive Museum