Take the family out in style…
---
There's been so much demand for the Dodge Durango Hellcat that an extra run has been made. Not everyone is happy about those additional family haulers with a thumping supercharged Hemi V8 under the hood, what with some owners of the original model year suing Dodge for supposed diminished value. But we can say Hennessey Performance is giddy about the prospect.
Watch a Durango Hellcat race a Lamborghini here.
That's right, the go-fast shop in Texas known for tuning all kinds of fast rides to make them even faster has churned out the H1000 Durango Hellcat. As the name implies, the package takes the Hellcat V8 and boosts power to 1,000-horsepower, well beyond the factory 707-hp. Torque also gets a big uplift to 948 lb.-ft.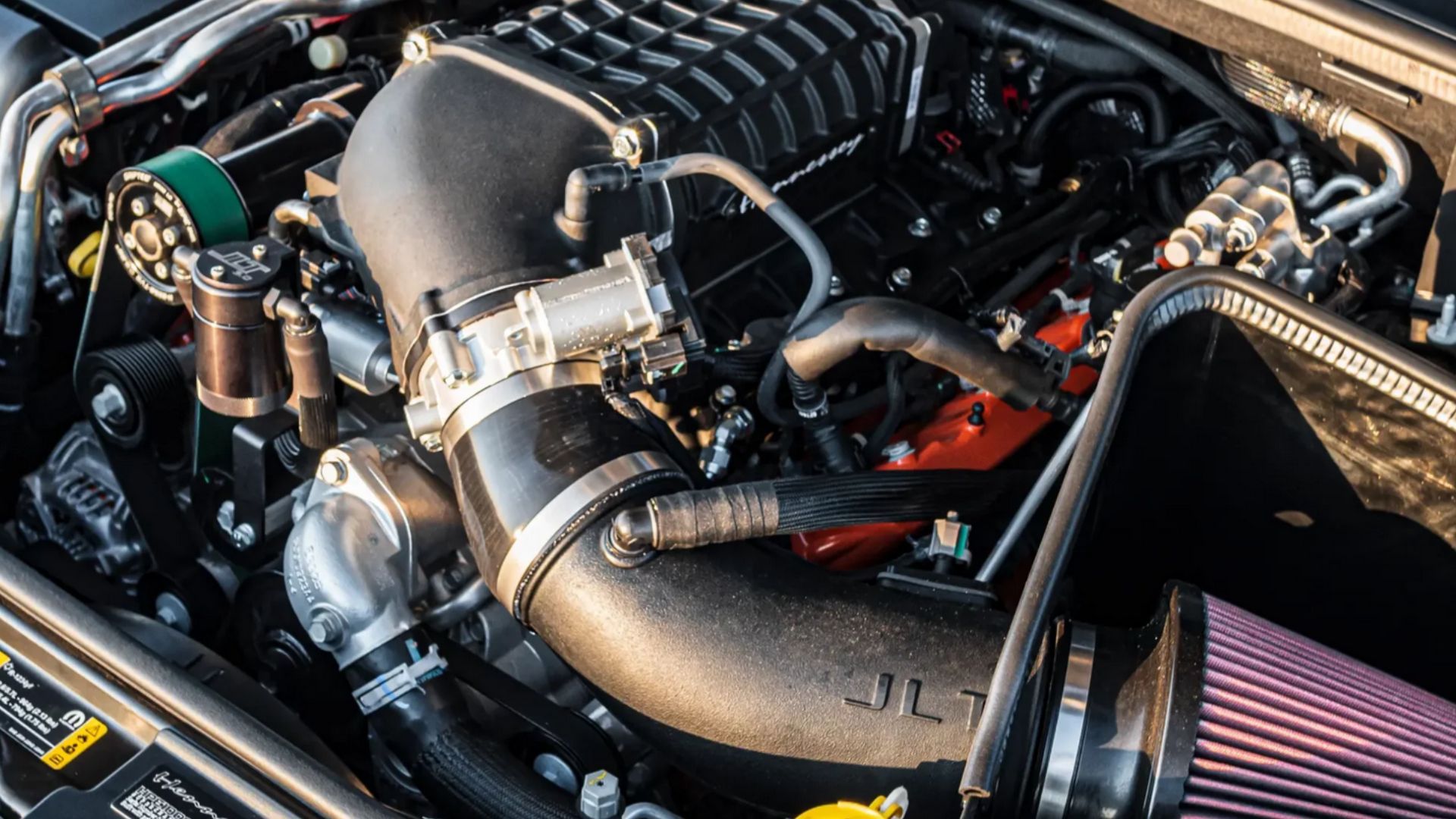 What this means for the family is really feeling the G-forces when you drop the hammer. As a Jeep commercial famously says, your kids won't remember that time you got really great gas mileage. They will, however, remember when daddy accelerated so hard they couldn't sit forward.
Hennessey says the 0-60 acceleration time on the H1000 Durango Hellcat is "in supercar territory." Considering the range of supercars out there, that's a little wide open, although we can say one thing safely: this crossover can haul. The fact we live in a time when a three-row vehicle can keep up with elite performance machines purpose-built for quick acceleration is really something.
To achieve such a feat, Hennessey engages in a fair amount of engineering wizardry, attacking both the mechanicals and software in your Durango Hellcat. Among the upgrades is a high-flower supercharger system, front/rear drive pulleys, crank damper assembly, thermostat, heavy-duty supercharger belt, spark plugs, high-flow fuel injectors, high-flow filtration system, crank case ventilation system, and of course all the tuning.
Check out the end result for yourself.