This iconic movie car just found a new home for a massive sum of cash.
---
The name Dominic Toretto sticks with most automotive enthusiasts as a butch driver with a troubled past and a taste for speed. Personally, we lie to poke a lot of fun at the guy for his often off-putting portrayal and emphasis on hypermasculine action and distinct lack of personal growth. Dom is a pretty static character which is typically not such a great thing in movies and tv shows, but, oddly enough, it works in the Fast And Furious franchise. That's because, in a world of constant change and ridiculous melodramatic action sequences, Dom has remained the only constant, with one notable exception. That exception is the car that embodies his character to a tee with intense power and a dominating presence on the silver screen.
Watch the latest Motorious Podcast here.
As you might have guessed, that car is the 1970 Dodge Charger which seems to come up in nearly every appearance the character makes. Of course, these cars get through some rough stuff, with many being wrecked beyond repair. The copious action scenes and crashes necessitate multiple vehicles, which are used to fill in spots where other cars might have taken too much damage to continue. Recently, one of these cars was sold at auction for the whopping price of around $93,000, surprising many. Vin Diesel, the creator of the Dom character and actor who portrays him, has a few examples of his own typically fitted with the best modifications available to the production teams.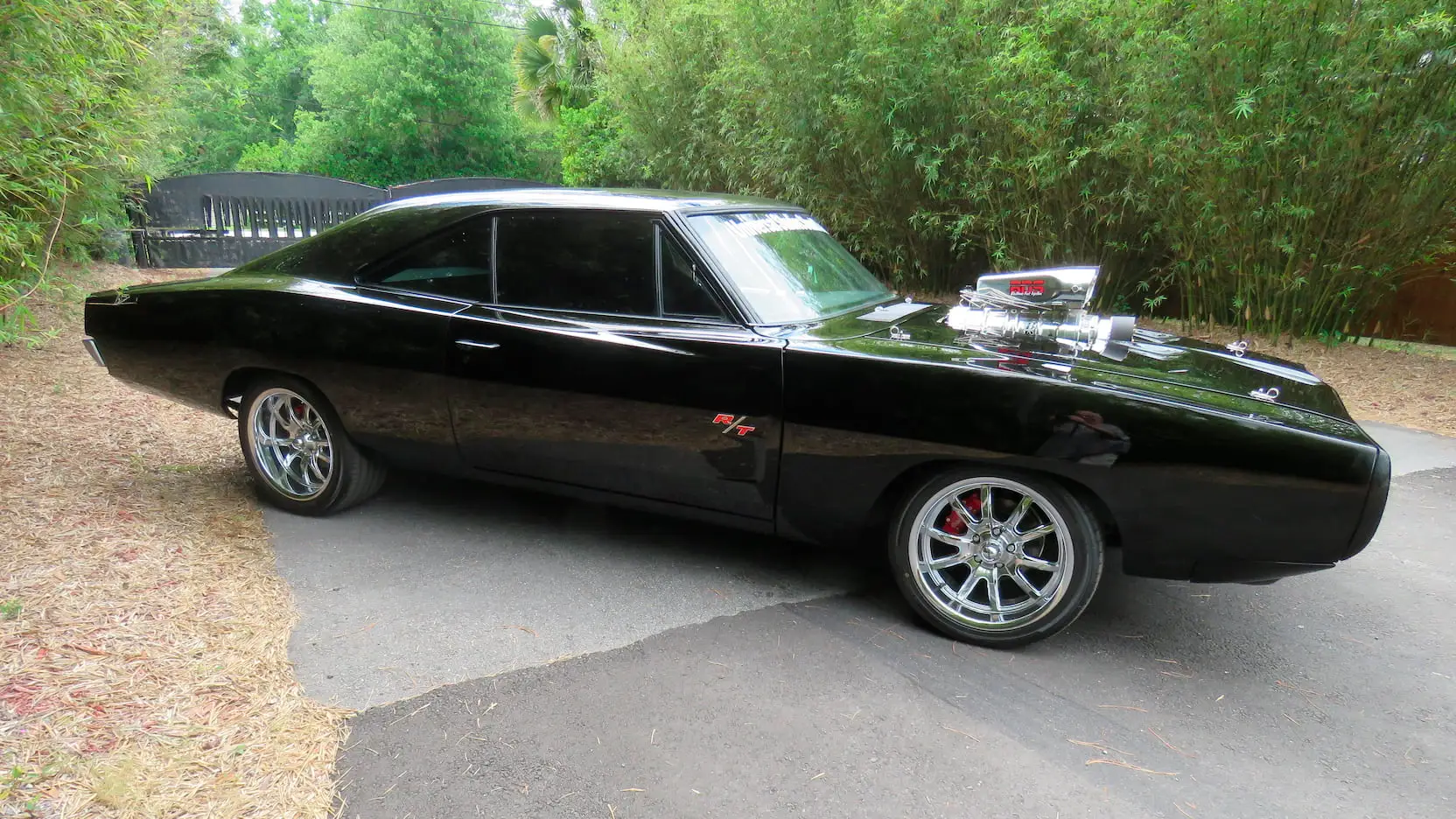 Despite its appearance, which alludes to its production year in 1970, this is a 1969 Dodge Charger R/T. While some prefer the split grill or even less dramatic single grille of 1968 and 1969, the 1970 Charger was always a staple of the F&F movies. So naturally, it would have been an easy upgrade as they basically just swapped front bumpers and grilles. This particular car was allegedly used to create the scene from the seventh film in the franchise where Dom lands a wheelie on the roof of his opponent's car. We're not going to try and figure out the logistics of that one, but it made for a pretty exciting scene leading up to a tremendous fight. Overall we don't doubt the car is worth the massive price paid by the lucky enthusiast who now owns it, and we hope to see more cars like this as the series continues to prosper.