It's that time of the year once more…
---
For a lot of reasons people feel like they're living in the movie Groundhog Day. Awful stuff seems to be on repeat, like the shutdown of Corvette production in Bowling Green. This time around at least it isn't due to a tornado damaging the factory. Instead, we're repeating the parts shortage thing.
Check out the Motorious Podcast here or on YouTube.
According to Chevy spokesman Trevor Thompkins, GM's Bowling Green Assembly plant has seen its first and second shifts completely ceased. Also, those were the only shifts, so C8 Corvettes aren't being assembled.
Just like in May of last year, GM won't disclose what component(s) has lead to the complete shutdown of car assembly in Bowling Green. And just like last year, the automaker is denying the offending part is microchip related. Considering all kinds of raw materials which used to be plentiful are now constrained, and numerous automotive parts manufacturers have had trouble with their production as a result, it could be almost anything. There's also the possibility Russia or some other nation hacked a supplier's computer network, like what happened to Toyota recently. Since GM isn't being forthcoming, and we're sure the company has its reasons, we're left guessing.
The part that's brought production to a halt must be exclusive to the C8 Corvette. No other GM production facility has been shut down this week. And even though production at Bowling Green Assembly started at the beginning of this week, there are plans to add more positions in April to increase Corvette production. Considering production shutdowns have plagued the C8 starting with the UAW strike in 2019, there are a lot of people who are anxiously awaiting their turn to own the mid-engine American sports car.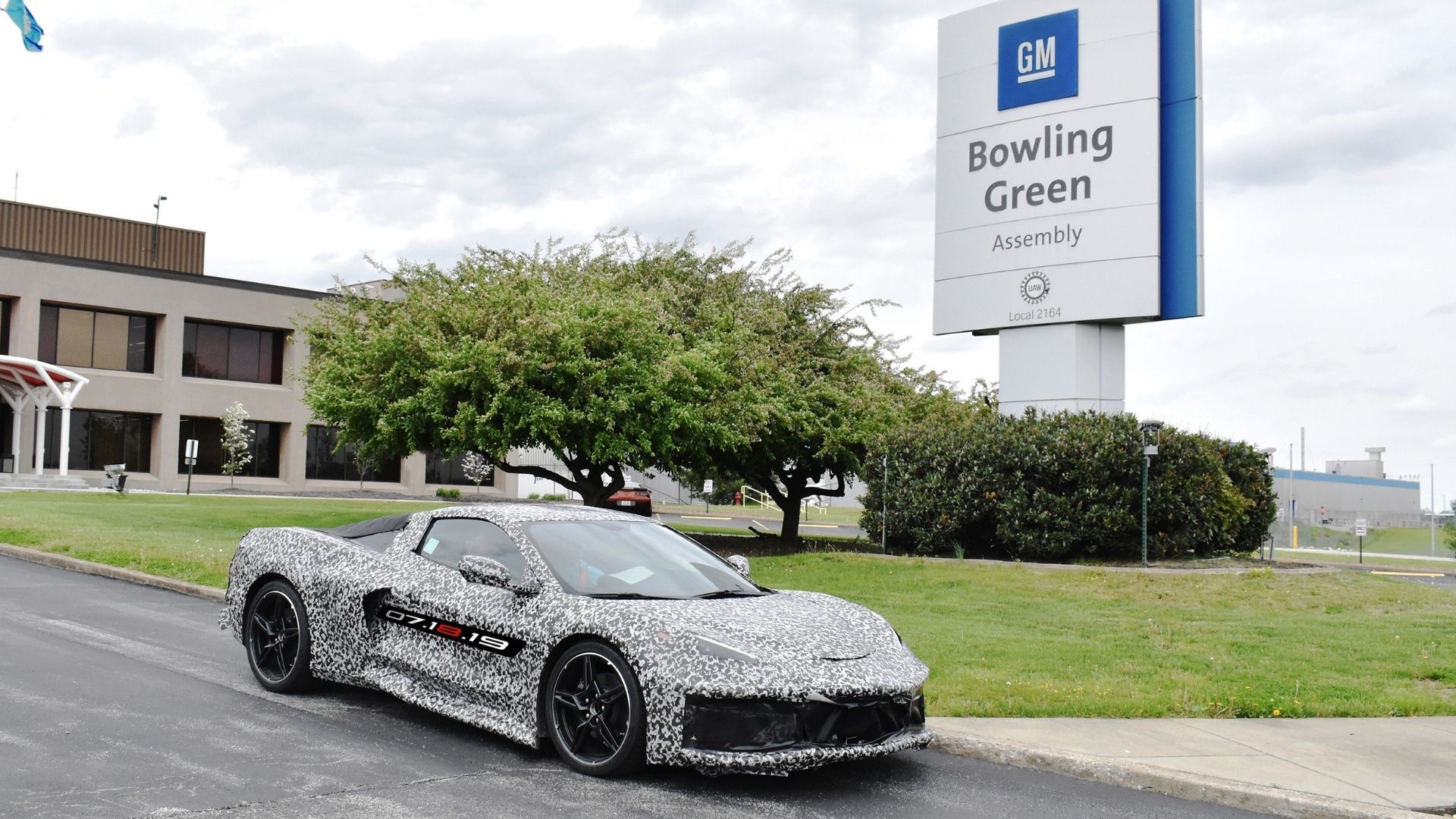 Before you start panicking, the shutdown is only for this week. It's expected to fire up again on March 28, unless something unforeseen happens. And if you've been paying attention for the past two-plus years, you know we can always anticipate disastrous events which throw things like car production into a tailspin.
Source: Automotive News