It's worth $200,000…
---
To most people, a Jeep that's valued at $200,000 sounds crazy, but to some thieves in South Florida it sounded like a huge payday. The modified Apocalypse Hellfire 6x6 Jeep, which was parked at SoFlo Jeeps's owner's house in Fort Lauderdale, was stolen by a couple of guys at 3 am on December 16. They showed up prepared with a laptop to reprogram the ignition.
See what Dodge is cancelling next here.
Instead of the thieves showing up in a Hellcat or some other Mopar like we've seen so much, surveillance video showed they arrived in a Ford Mustang. The video also shows how quickly the thieves got the diesel-powered rig started, demonstrating they're likely far from amateurs.
According to the owner of SoFlo Jeeps, Joseph Ghattas, the custom Jeep Wrangler was being built in the shop for 3 months before. After it was finished, the 6-wheel-drive vehicle was used in filming the upcoming Sandra Bullock and Channing Tatum movie The Lost City.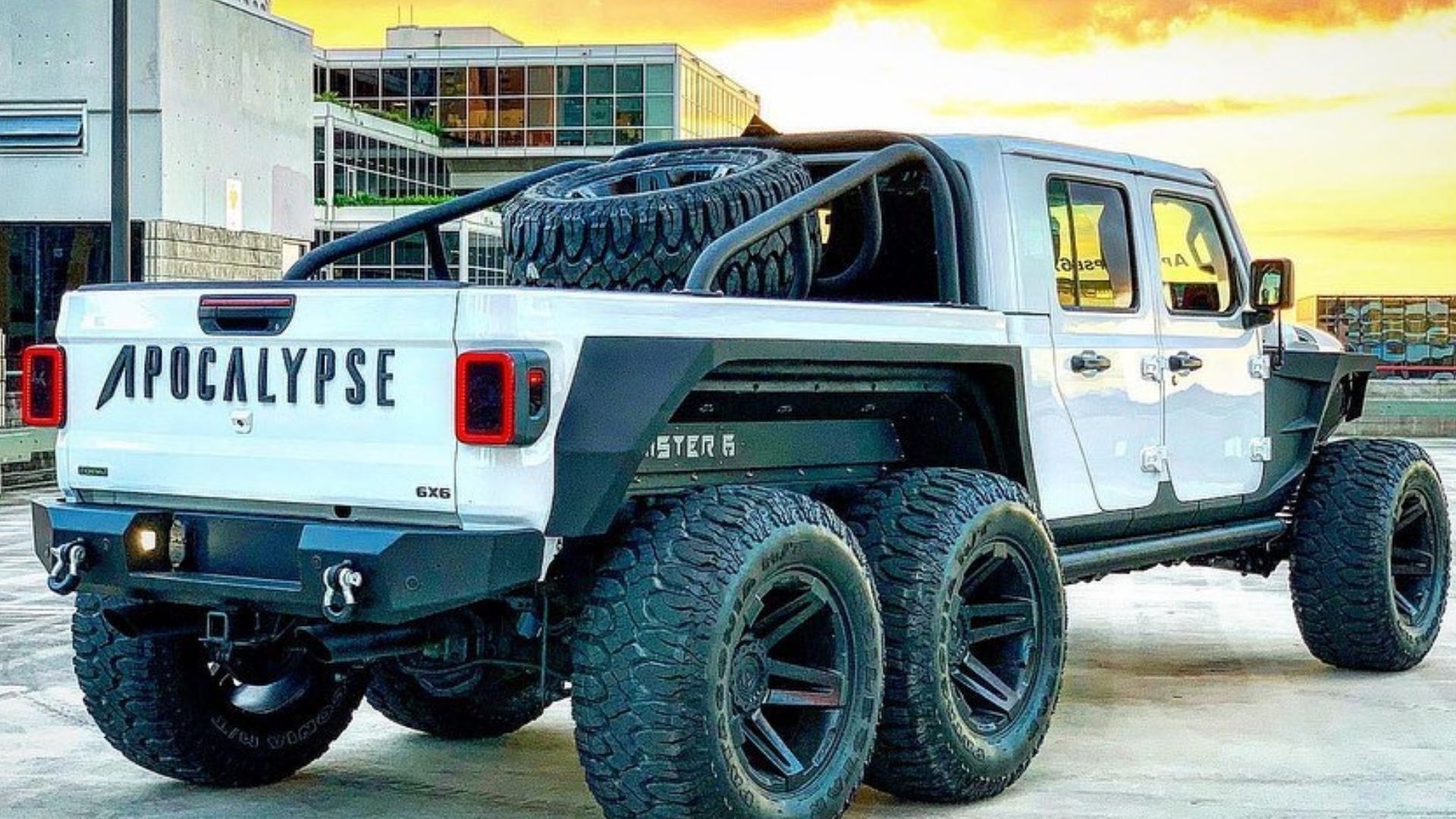 Thankfully, the Apocalypse Hellfire Jeep was found in one piece. A person in the area saw a local news report about the theft and called Ghattas, telling him he knew where the vehicle was located. The thieves had dumped it in an alley behind a high school's field. Even better, Ghattas says it was in pristine condition, which is truly shocking. Sometimes, thieves will take a car and then park it elsewhere for a few days to see if there's a tracker and someone shows up to get it back. This method helps them to avoid having the cops locate a chop shop or area where even more stolen cars are being stored.
You might think the unique nature of your customized car keeps it safe. However, if thieves are willing to steal something so obvious as this 6x6 Jeep, they'd probably swipe your ride if they get the chance. In other words, keep your ride locked up at night if possible.
Source: WSVN