What would you do with this classic muscle car?
---
Seeing a classic American muscle car which has been left to rot can be difficult, to the point of causing all kinds of emotions to well up inside you. Maybe we should've put a trigger warning at the top of this article for those who are more sensitive, because seeing this 1970 Dodge Charger R/T SE Six Pack looking like a pile of junk could send some people reeling. However, this ride is too interesting to not share, so apologies for any trauma we might inflict.
See the luxury cars stashed at a California pot farm here.
A 1970 Dodge Charger R/T SE Six Pack is one rare beast, since few were made with that configuration. Even better, this is a numbers-matching Mopar. Sadly, this car was sitting somewhere, likely out exposed in a field or in a barn that allowed quite a bit of the elements to reach it. That's evident from the shoddy condition of the paint and the vinyl roof that's peeling like a cheerleader who fell asleep poolside.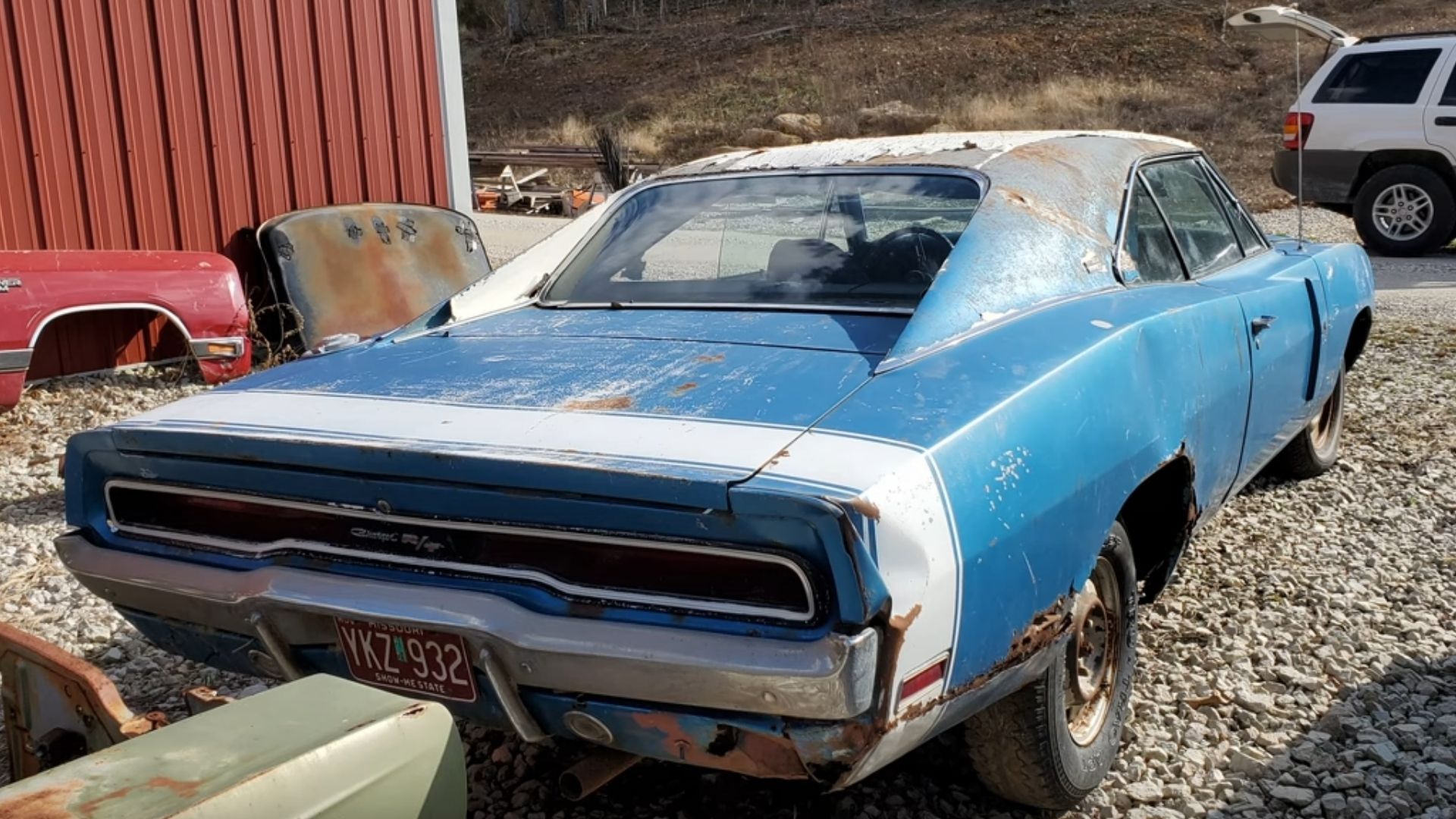 This classic Mopar has an automatic transmission and leather bucket seats. Sure, we'd rather have a stick shift, but for some this is a wonderful combination. Even in its dilapidated condition it should be worth a good chunk of change. But fully restored, this ride will be a real looker and command a small fortune.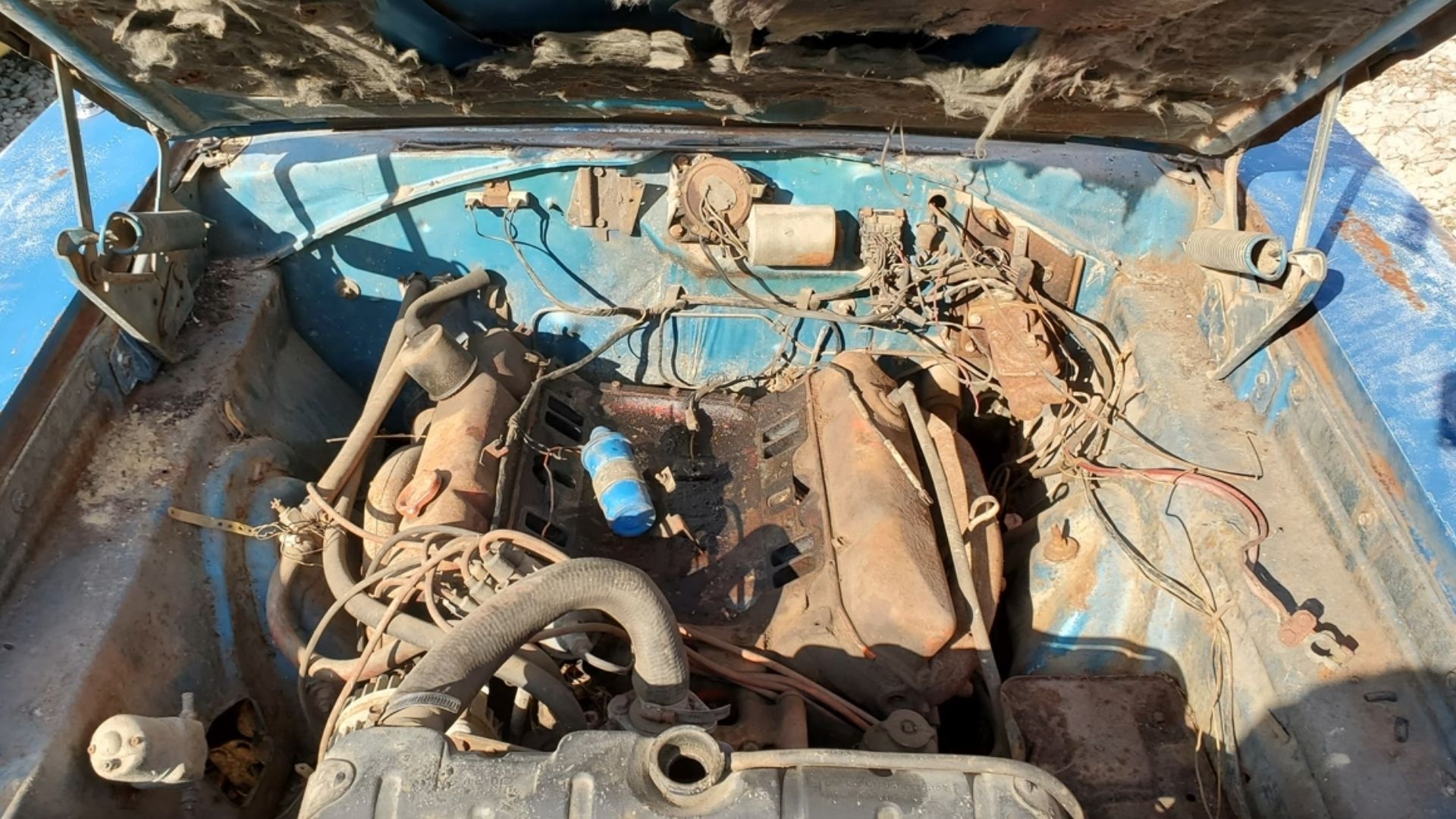 With the hood up, there's a shocking revelation: the intake is completely gone. Sure, it can be replaced, and missing the engine entirely would be far worse, but it's not what you would expect. The new owner says the intake was stolen, adding insult to the injury, but we don't know the details. Sadly, this does happen when a vehicle sits for a long time, which is why so many who have barn find rides are so secretive about their very existence.
Yet again, this amazing find was uncovered by Auto Archeology. He has wonderful connections and is always showing off some interesting barn finds, field finds, etc. What would you do with this Charger if it were yours?