Motorious Readers Get 50% More Entries.
---
Talk about a grand entrance! The 2023 Corvette Z06 has landed in Pittsburgh, and it's not just any Z06—this is one of the scarce 70th Anniversary Editions. A modern marvel and an instantaneous classic, this car is already a collector's dream. But you might want to hold your horses; this steed is set for a sweepstakes that concludes on August 31, with the grand reveal on September 8.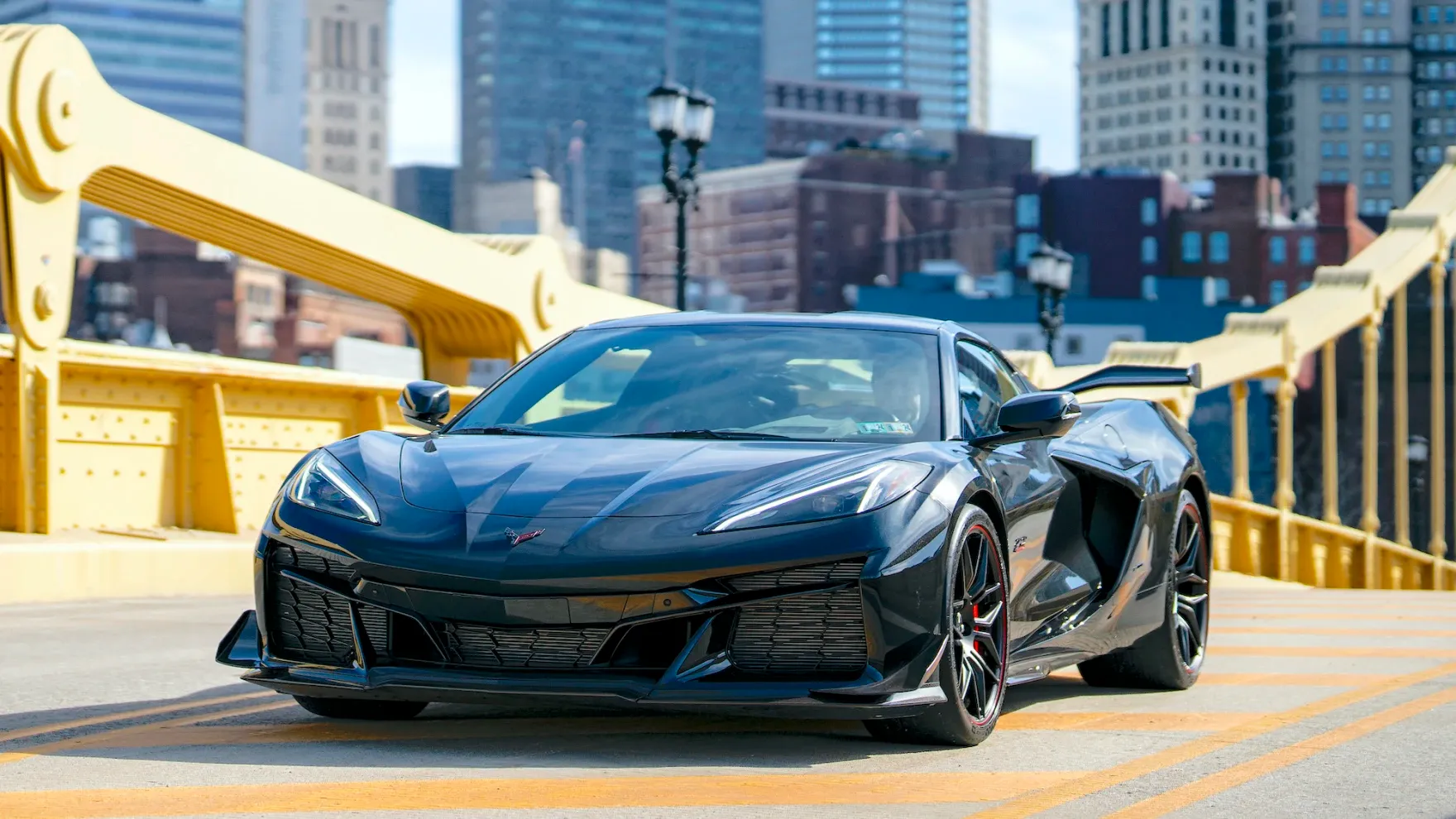 Get Ready to Be Starstruck
This is not your grandfather's Corvette; this is a V8 symphony of speed and style. With a 5.5L LT6 engine—the highest horsepower, naturally-aspirated V-8 in any production car ever—this Z06 is a statement on wheels. We're talking a walloping 670 horsepower and a high-revving flat-plane crankshaft design that will have you pushing the RPM to a sky-high 8,600. Feel that? That's your pulse trying to keep up.
A Symphony of Speed
A car this powerful deserves a sound to match. After two years of engineering wizardry, the team has endowed this Z06 with an exhaust note that is nothing short of a sonic masterpiece. It's not just a car; it's a concert of mechanical prowess and acoustic ingenuity.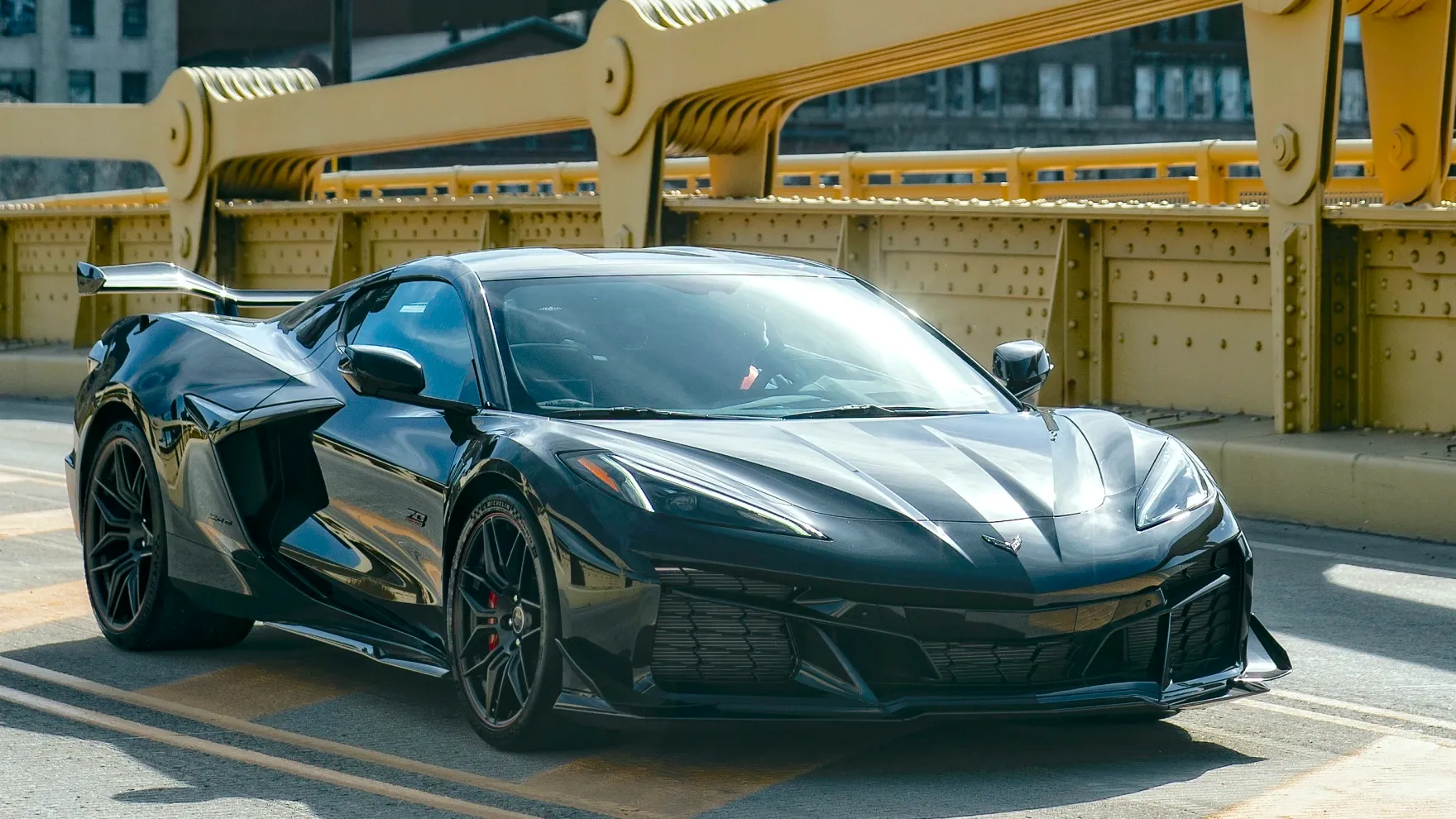 Love at First Sight
This Corvette wears its 70th Anniversary badge with pride. Adorned in a sultry Carbon Flash Metallic finish, this edition truly is the epitome of a collector's item. Slide into the cockpit, and you're greeted with two-tone leather GT2 seats accented by red seat belts and matching stitching. Even the engine covers and brake calipers boast a daring red. Oh, and let's not forget about the custom 70th Anniversary luggage set. Tailored road trips, anyone?
It's Not Just a Car, It's a Legacy
Hagerty's Eddy Eckart summed it up aptly, describing this Z06 as "the most capable and configurable Corvette ever." It even stole the limelight during its cinematic debut at the Pittsburgh International Race Complex, where it illustrated what it takes to be called a legendary Corvette. Lucky sweepstakes winners will be offered a free track session at this very venue, guided by a race instructor from PVGP, to truly understand what this beast is capable of.
Your Chance to Own a Legend
Even the car's presence in Pittsburgh is a nod to philanthropy. By donating to this sensational cause, you're supporting the Pittsburgh Vintage Grand Prix's mission of making a monumental impact on the lives of individuals with autism and intellectual disabilities. This 501(c)(3) nonprofit hosts a 10-day motorsport festival full of car shows, fundraisers, and street racing, enriching the automotive culture while doing good.
The Clock Is Ticking
This is one of the last available 70th Anniversary Editions, and it's loaded with every bell and whistle you could dream of, including the Z07 Performance Package and Magnetic Ride Control. And did we mention the Carbon Fiber ground effects? Yeah, it's that serious.
So why are you still reading? Time is running out. Your chance to own this unique, already-legendary piece of automotive art is slipping through your fingers. Get involved, make a donation, and who knows? Maybe this time next month, you'll be the one revving that groundbreaking engine, your heart beating in time to its unparalleled roar.