Blacked out and lowered, these V8-powered sedans helped spark a new generation of performance in America.
---
The '90s and early '00s were an interesting time for performance car enthusiasts. As a growing number of buyers were switching to SUVs, automakers were looking for ways to sell more cars, and General Motors and Ford did so by bringing a little enthusiasm to the segment creating low-volume performance cars like the 1994-96 Chevrolet Impala SS and the 2003-04 Mercury Marauder. Normally, these big sedans were used as police cars, taxis or highway cruisers, but the Impala SS and Marauder showed that a high-powered engine, lowered stance and monochromatic paint job transformed these ordinary sedans into legit sport sedans.
What we have here is a pair of well-kept, low-mileage examples of the first years of the Impala SS and Marauder, and we want to know which of these two sport sedans you would choose? Be sure to let us know in the comments below or on the Motorious Facebook page.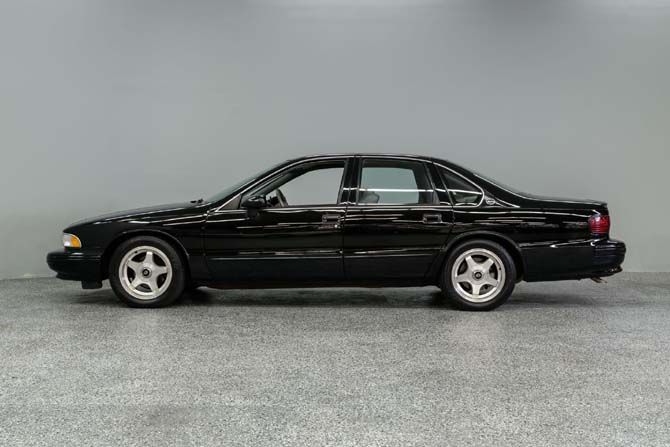 To transform the Caprice into the menacing Impala SS, Chevy gave its big sedan most of the upgrades of the car's police package including a stiffer suspension tune, improved engine and oil cooling systems, four-wheel disc brakes and dual exhaust. At the heart of this beast is the 5.7-liter LT-1 V8 rated at 260 horsepower and 330 lb-ft of torque, while mag wheels, monochromatic paint and unique design elements (such as the grille and rear quarter windows) made the Impala SS instantly recognizable.
Only 6,303 Impala SS sedans were made in 1994, and all of them were black with a gray interior. This particular 1994 Chevrolet Impala SS survives with just over 48,000 miles, and the overall condition is incredible. AutoBarn Classic Cars has this Impala SS listed for $15,995, or you can click HERE to make an offer.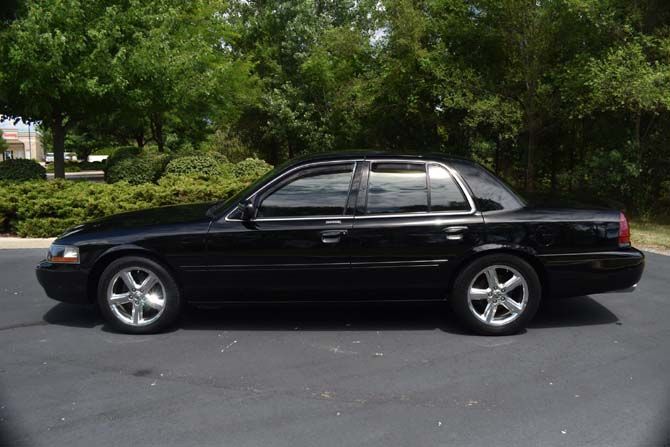 The Impala SS was killed off after the 1996 model year, but Ford delivered this car's closest rival seven years later with the Mercury Marauder. In a similar fashion as the Impala, the Marauder started life as a Mercury Grand Marquis, and it was given a stiffer suspension and unique styling elements – some of which were borrowed from the Ford Crown Victoria – including five-spoke chrome wheels, smoked headlights and a distinctive front bumper with integrated fog lights. Under the hood is a 4.6-liter DOHC V8 rated at 302 horsepower.
Almost 8,000 Marauders were made for 2003 with the vast majority (just over 7,000) painted in Black like this car, but other colors offered that first year were Silver Birch and Dark Pearl Blue. This 2003 Mercury Marauder has been well enjoyed in its lifetime showing just under 68,000 miles on the odometer, but it survives in super-clean condition. Rock Solid Motorsports is selling this Marauder for $21,995, but you can click HERE to make an offer.