Gear up, automotive enthusiasts!
---
Two of Toyota's most iconic turbocharged sports cars are set to steal the spotlight at the Saratoga Motorcar Auction next weekend. Whether you're a seasoned collector or just a fan of adrenaline-pumping speed, this event promises to be a riveting experience. Get an inside look at the engineering marvels, legendary performance, and cultural impact of these Japanese classics as they go under the hammer. From their remarkable histories to their enduring appeal, we delve into what makes these Toyota turbocharged gems true legends of the road. Don't miss your chance to witness automotive history in the making!
1993 Toyota Supra Turbo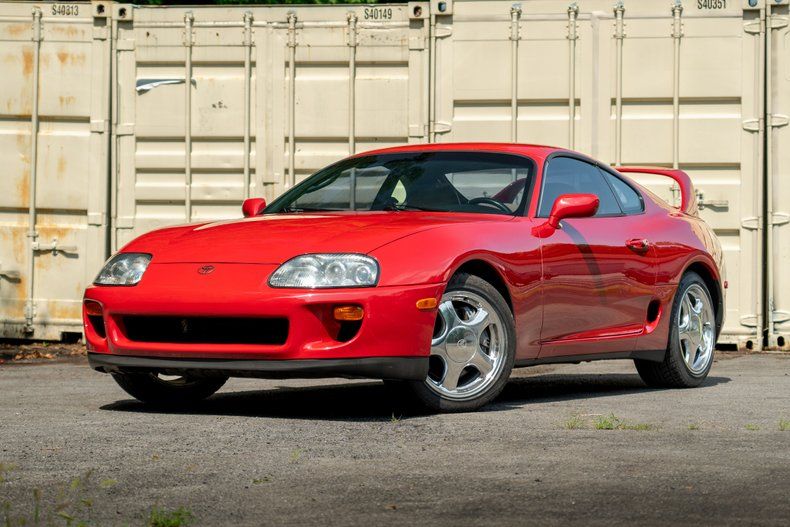 Reviving the spirit of the '90s, this 1993 Toyota Supra Turbo stands as a testament to Japanese automotive excellence. Under the hood, you'll find the legendary 2JZGTE 3.0 332 original engine, paired with a smooth 4-speed automatic transmission (VIN: JT2JA82J4P0003301). Its authentic tan leather interior adds a touch of luxury to the raw power, while modern amenities like air conditioning, power brakes, steering, seats, windows, and locks ensure a seamless driving experience. Join us this September at our auction and seize the chance to own a piece of motoring history. See it here.
1991 Toyota MR2 Turbo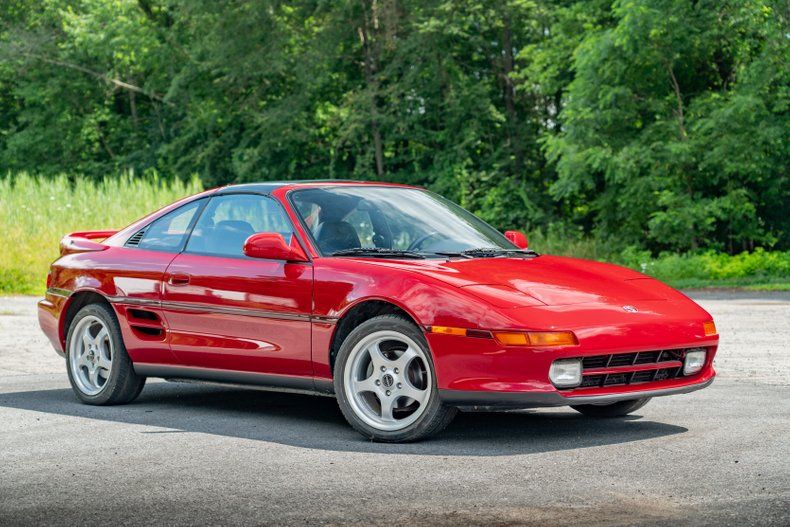 Get ready to turn heads with this 1991 Toyota MR2 Turbo, an embodiment of '90s sports car nostalgia. Boasting a 2.0-liter 4-cylinder original engine and a 5-speed manual transmission (VIN: JT2SW22N0M0003149), this sedan is a purist's dream. With its striking red exterior and classic black leather interior, both in original condition, this MR2 Turbo offers more than just good looks. Equipped with air conditioning, power steering, windows, seats, and locks, it blends vintage charm with modern conveniences. Don't miss your chance to bid on this iconic ride at our September auction! See it here.
The Saratoga Motorcar Auctions, now in its seventh year, will take place in Saratoga Springs, New York on September 22 & 23, 2023 at the Saratoga Casino Hotel. Gates open at 3:00 pm and the Auction will begin at 5:00 pm on Friday. Gates open at 9:00 am and the Auction will begin at 10:00 am on Saturday.
To consign your vehicle, please contact Bill Windham at 518-401-5180 or Kyle Hennessey at 518-275-6865
You can also register to bid.
Auction parking can be found at the Saratoga Casino Hotel 342 Jefferson St, Saratoga Springs, NY 12866.
100% of the proceeds from the Saratoga Motorcar Auction support the Saratoga Automobile Museum, a 501(c)(3), not-for-profit.