Classic Car Auctions is selling these great Jeeps!
---
In 2023, the Jeep Wrangler is one of America's favorite off-roading vehicles and with more people putting their attention toward more rural driving areas, they've also become highly sought after. This 2023 Rubicon is a great example of that with four-wheel drive, a high-riding suspension system, and some good looks to match. Of course, this particular automobile is not only known for the body and suspension setup, rather the main piece of Attraction is what's under the hood. That is a 6.4 l Hemi V8 which is the same engine that comes in 392 / Scat Pack Dodges. Of course, if you're going to get a new Jeep then you might as well consider its ancestor.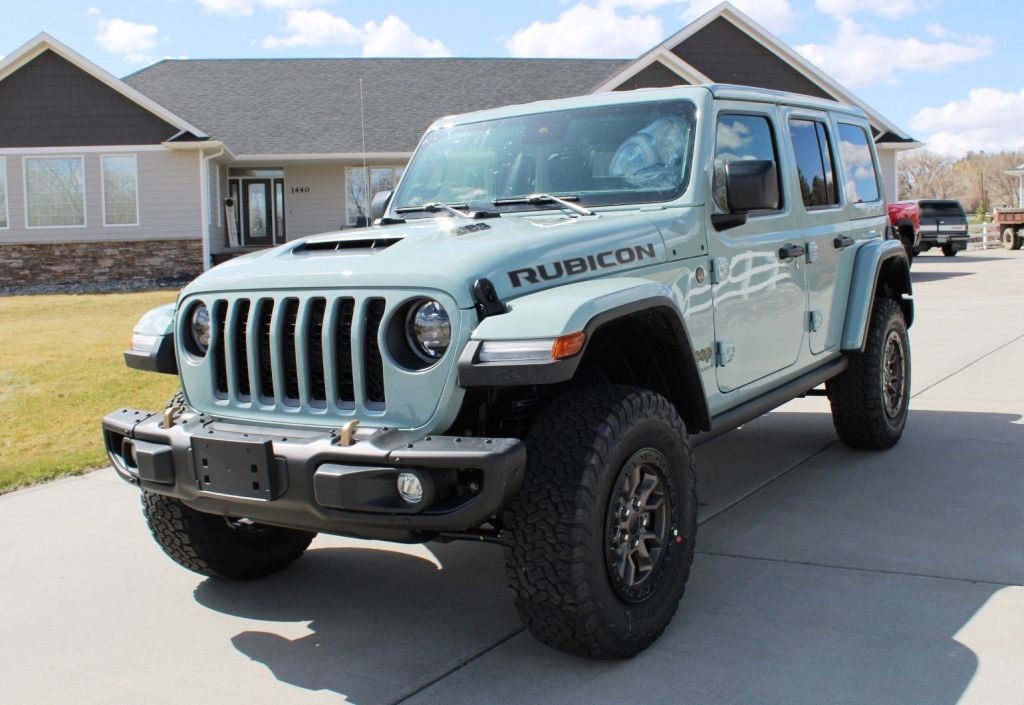 That would be this 1979 Jeep CJ-5 Renegade, a dark blue off-roading type vehicle that takes after its warfighting predecessor in many ways. Everything from the wide fenders to a winch on the front bumper tells you that this automobile was made to be incredibly versatile. Under the hood is a 350 cubic inch V8 engine which means that you can go pretty fast compared to other vintage utility vehicles of its time. On top of all of that, the driver gets full control of the Jeep with a manual transmission so you can rest assured you won't be cut out of the driving process in any way.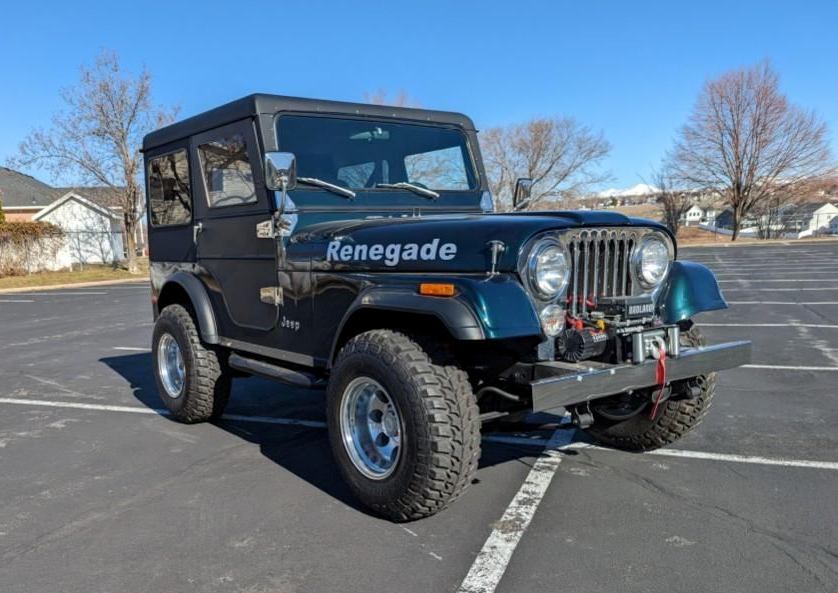 Finally, the 1978 Jeep CJ7 is an even more capable-looking off-roading vehicle with a ride height that allows for plenty of suspension travel and rebound without hurting the body. For power, the automobile relies on a 372 cubic inch V8 engine making this Trio of V8-powered Jeeps complete. Overall, it's safe to say that all three of these Jeeps perfectly represent the time in which they were produced. In our modern-day culture that is obsessed with speed and adventurous off-roading, the new Wrangler fits in perfectly. On the other side of that coin, the classics reflect the kind of utilitarianism one can only get from a world filled with Beach cruises and the looming threat of possible war. Either way, a Jeep is a Jeep and you could be all three of these next drivers.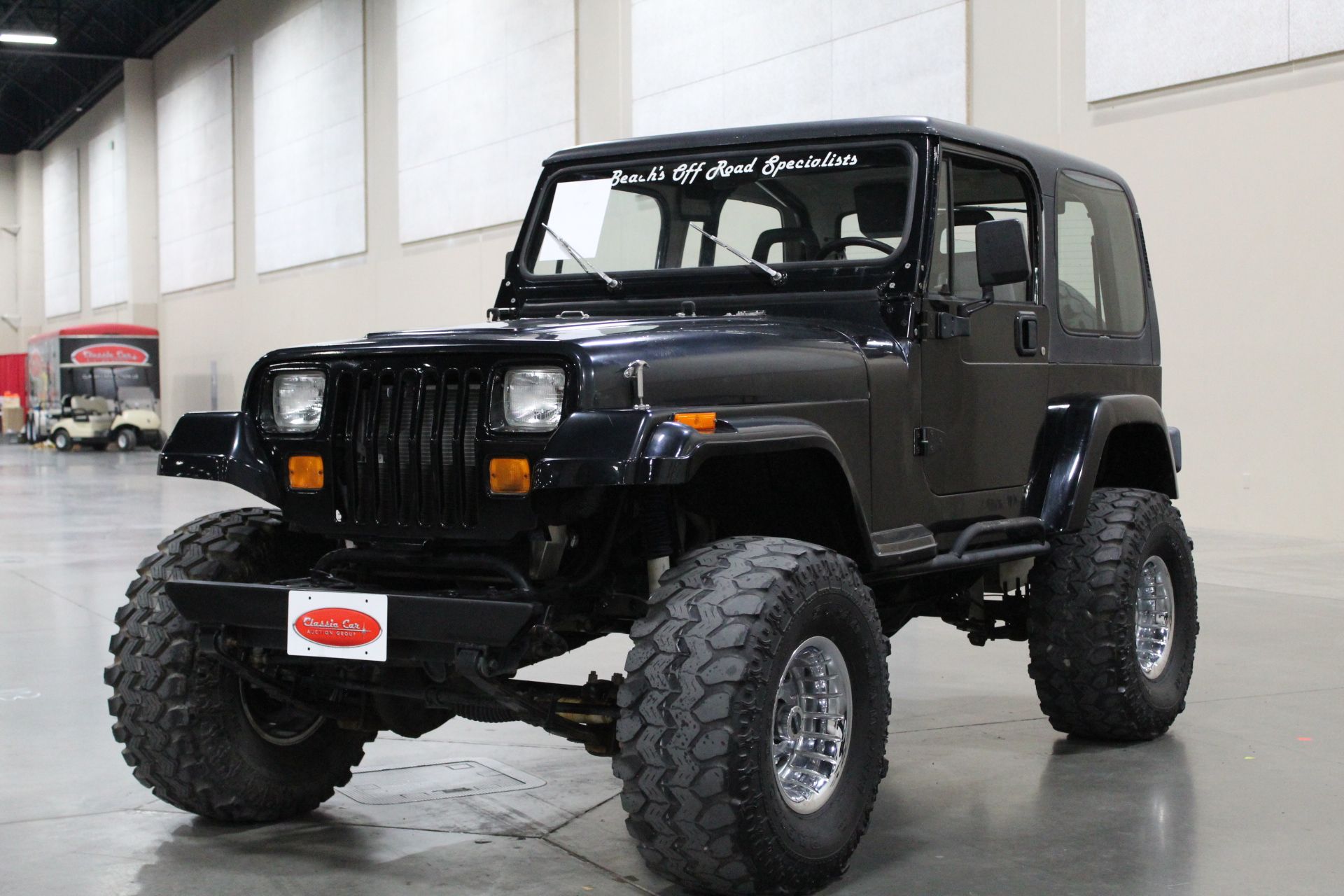 Join us in the beautiful Salt Lake Valley for the 8th Annual Salt Lake City Classic Car Auction! The towering Wasatch Mountain Range serves as an amazing backdrop for an excellent line-up of some of the region's finest classic and collector cars selling across the auction block. This looks to be the biggest and best classic car auction ever along the Wasatch Range! From Muscle Cars to Vintage Rides and Street Rods to Classic Trucks, you'll see it all!‌
April is an excellent time to be in the Salt Lake region as the weather turns wonderful, outdoor recreation abounds, and classic cars emerge from their winter slumber. The Mountain America Expo Center provides an excellent indoor venue for the Auction! Sellers: Present your car to the local, regional and national market. Buyers: View, bid on and take one of these incredible cars home! Bid live in person, by phone or by internet.
The sale location is Mountain America Expo Center 9575 State St
Sandy, UT 84070.