Don't miss this one!
---
The unique allure in the world of classic cars is where every turn, every rev, and every detail tells a story. The 1965 Alpine A110 is no exception to this narrative. With its deep roots in France, transformative journeys across continents, and a tribute to the legends of racing, this Alpine stands as an embodiment of automotive history and craftsmanship.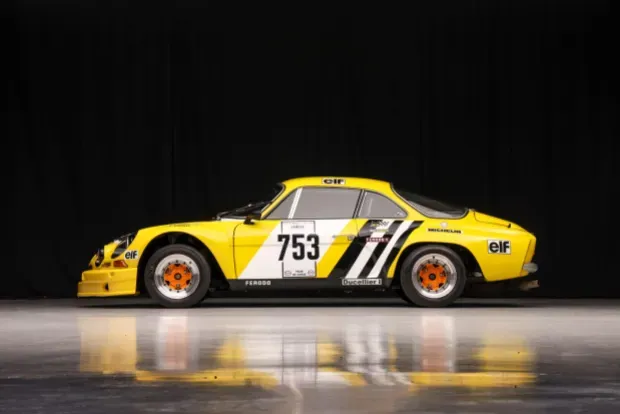 Beginning its journey as an 1100 VB model, the 1965 Alpine A110 has its origins firmly grounded in French soil, known for its rich automotive heritage. Sold initially in France, the car embarked on a voyage across the Atlantic to the US in the 1990s, echoing its adventurous spirit. In a beautiful twist of fate, the Alpine returned to Europe in the 2010s, rekindling its European connection. It was during this period that it underwent a significant transformation. A replacement 1975-specification Group 5 body was meticulously installed, paying homage to the legendary car driven by Jean-Pierre Nicolas in that year's Tour de Corse. This transformation not only elevated its aesthetics but also deepened its connection to racing folklore.
Cloaked in a radiant yellow finish and contrasted with elegant black upholstery, the Alpine A110 is a sight to behold. The vibrancy of the exterior is complemented by Marchal headlights and driving lamps, flared fenders, and the assertive stance of the front spoiler, lending it a formidable presence. The heart of this machine is a replacement 1,798cc Gordini Type 807 inline-four engine, reflecting both power and innovation. Paired with a Type 353 five-speed manual transaxle, Lucas mechanical slide fuel injection, and twin oil coolers, the Alpine promises a driving experience that is both exhilarating and smooth.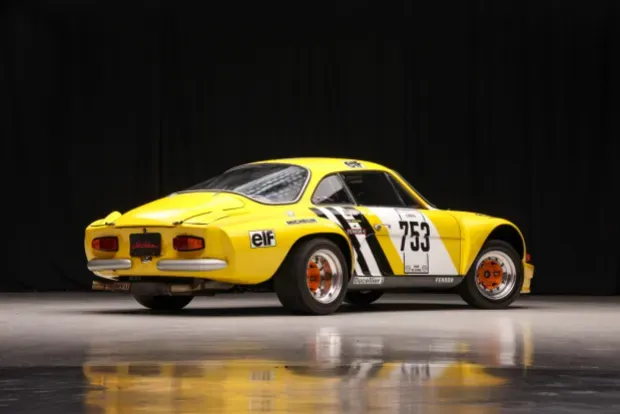 Step inside, and you're greeted by Modplastia bucket seats, adorned in black quilted vinyl with corduroy inserts, exuding luxury. Ensuring safety and performance are the roll cage and Sabelt harnesses. The wood shift knob and the leather-wrapped steering wheel add touches of classic elegance to the cockpit.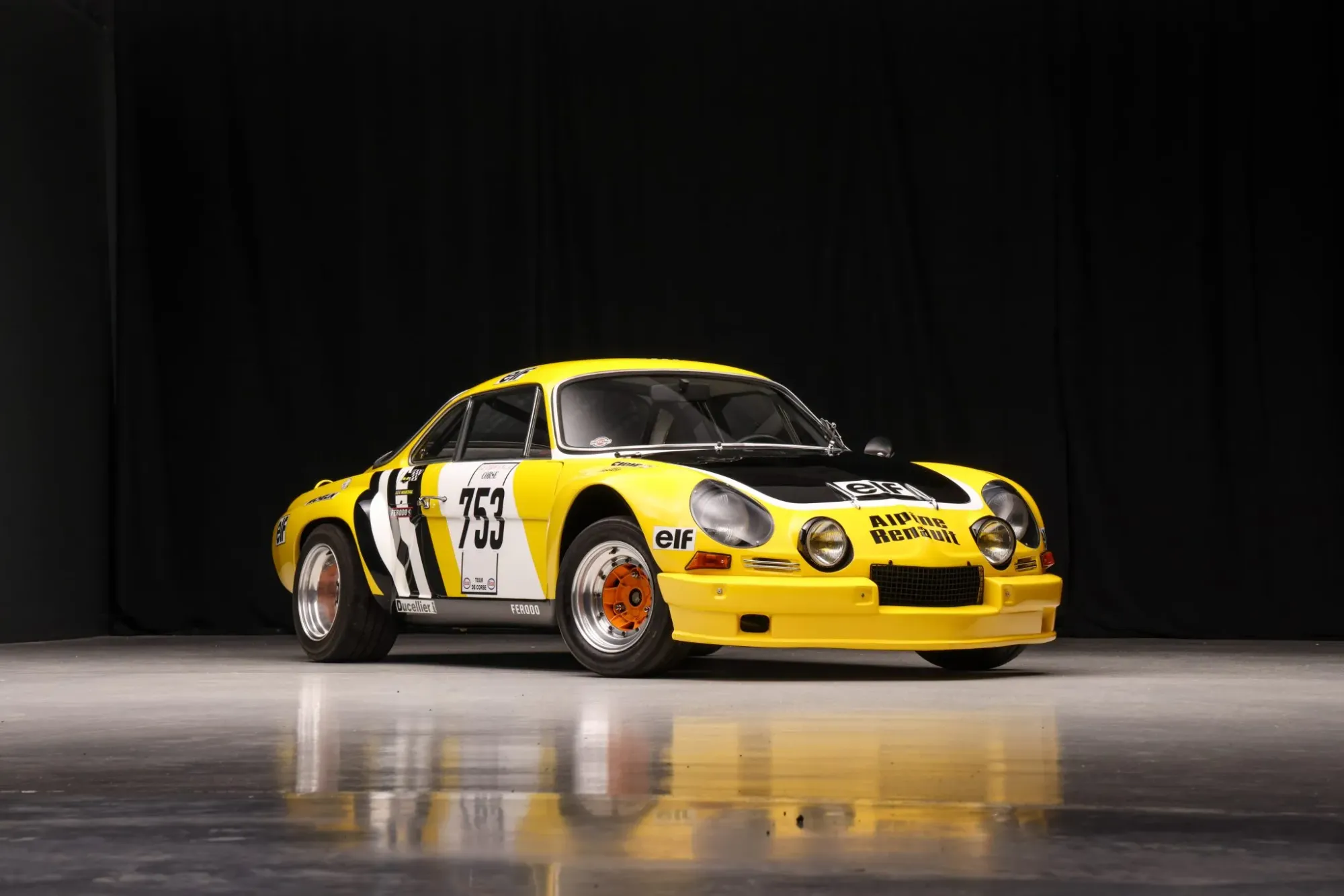 This 1965 Alpine A110 is now poised for a new chapter, as it stands ready for acquisition in North Salem, New York. Complete with partial service records, European registration documents, a first aid kit, and a pristine Florida title, it presents an unparalleled opportunity for automotive aficionados and collectors to own a piece of history, a classic that embodies the spirit of racing and the luxury of European craftsmanship.
The 1965 Alpine A110's journey – from its French origins, transcontinental travels, and racing homage – makes it more than just a car. It is a testament to the timeless beauty of automotive design, the relentless spirit of adventure, and the rich tapestry of history that only a classic can narrate. For those who understand and appreciate the nuanced stories embedded within every dent, roar, and rev, the Alpine A110 is not just a purchase; it's an inheritance of legacy.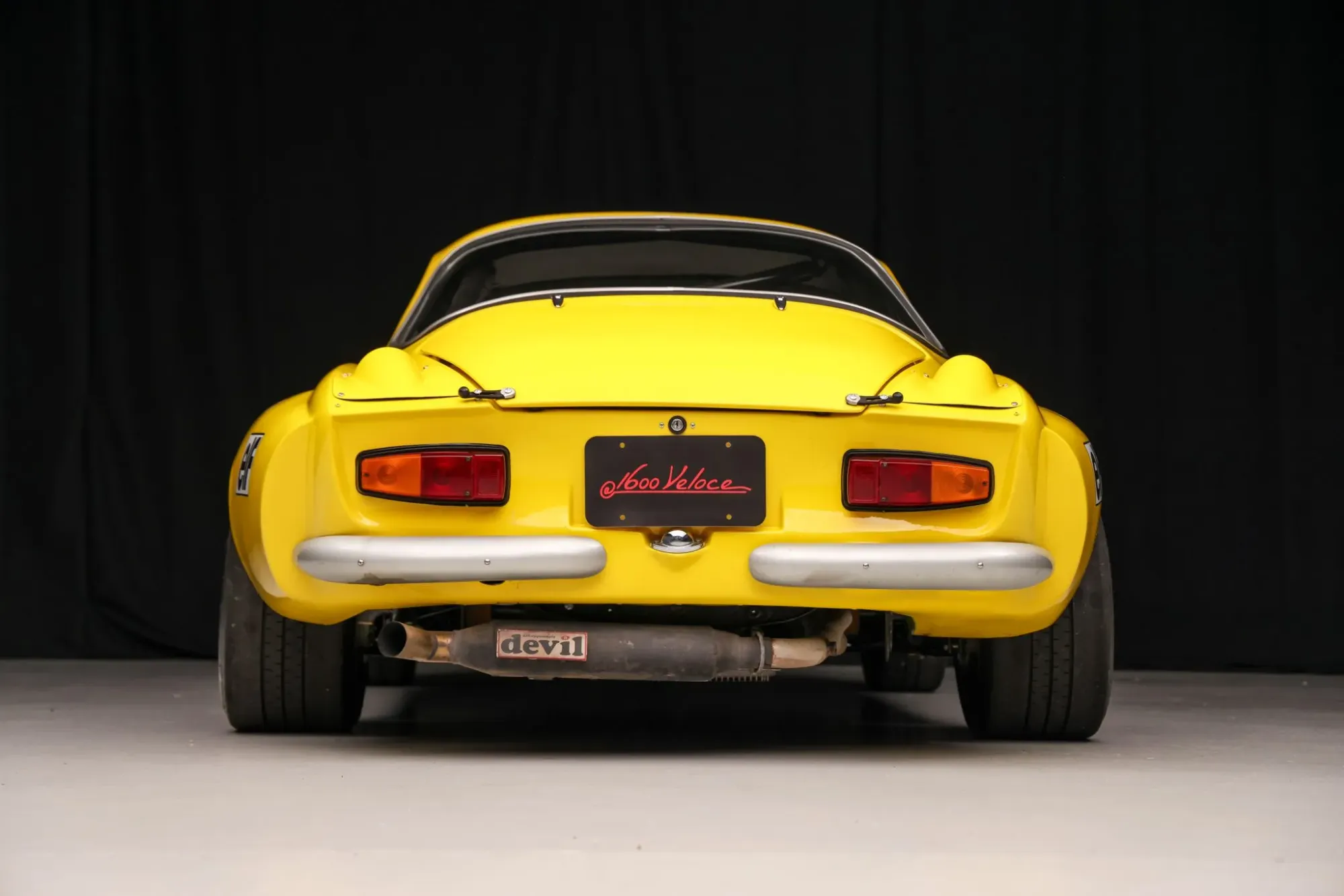 1600Veloce.com is a leading seller on Bring A Trailer. With over one thousand listings, 1600Veloce has the expertise to present your vehicle in the best manner. Additionally, as a Premium provider, your vehicle jumps to the head of the line. Contact them today to learn more.