Get your entries now!
---
You read that correctly! For just the price of a decent dinner for two—$25—you could be holding the keys to a piece of automotive majesty: a Shark Blue 2022 Porsche 718 Cayman GT4. This is no raffle offering a stuffed animal or a small kitchen gadget; we're talking about a high-performance, track-worthy supercar, and we are delighted to announce that it is our grandest sweepstakes prize to date!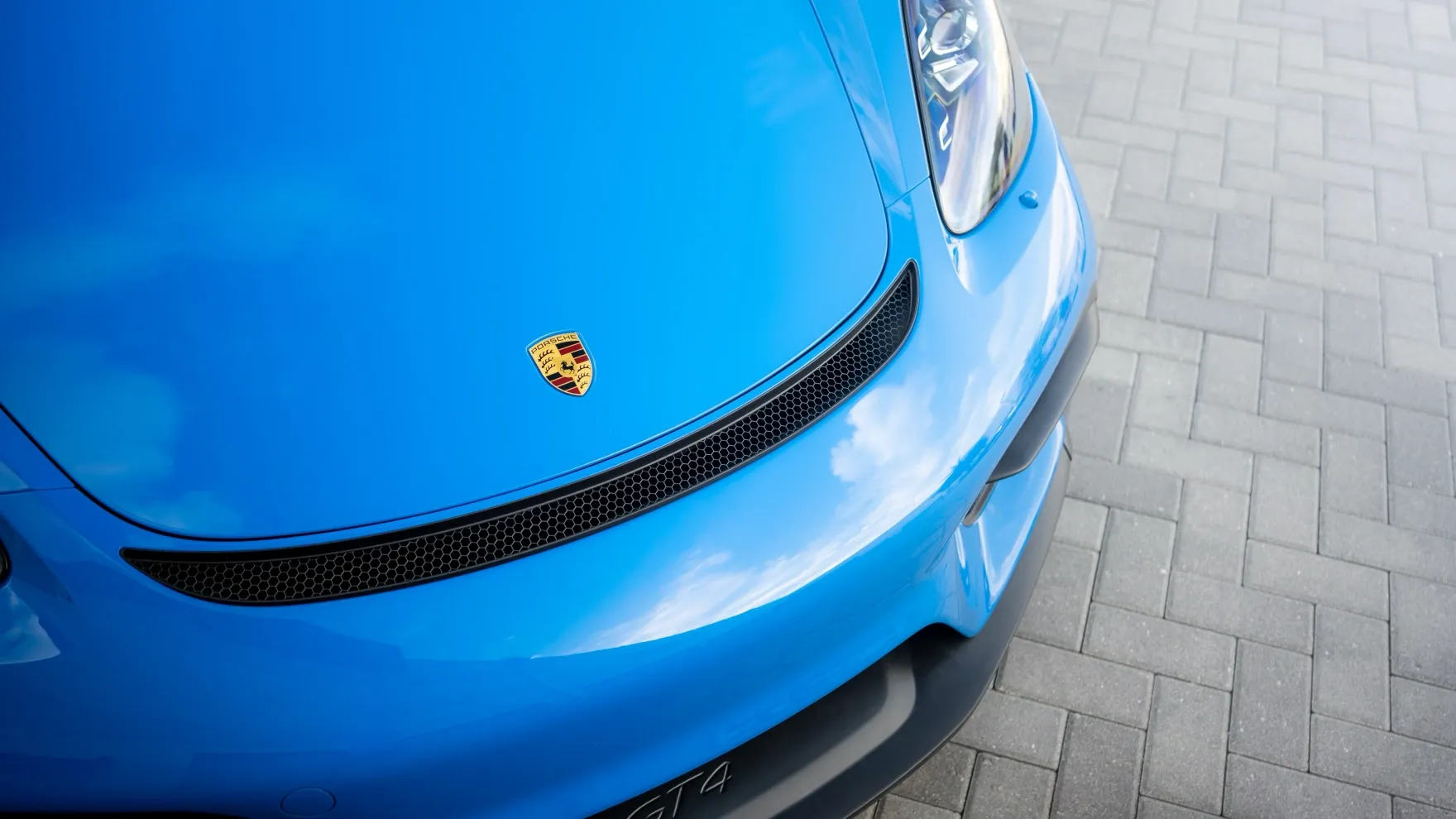 The Specs That Sizzle
The engine of this GT4 is an engineering marvel: a 4.0-liter Naturally Aspirated Boxer 6. Coupled with a 7-speed Porsche Doppelkupplung (PDK) automatic transmission, it's like having Thor's hammer under the hood! With a jaw-dropping 414 horsepower, this car catapults from 0 to 60 miles per hour in a heart-pounding 4.2 seconds. Can you say 'Rocket'? Because that's exactly what this car is: a land rocket that turns asphalt into a launch pad.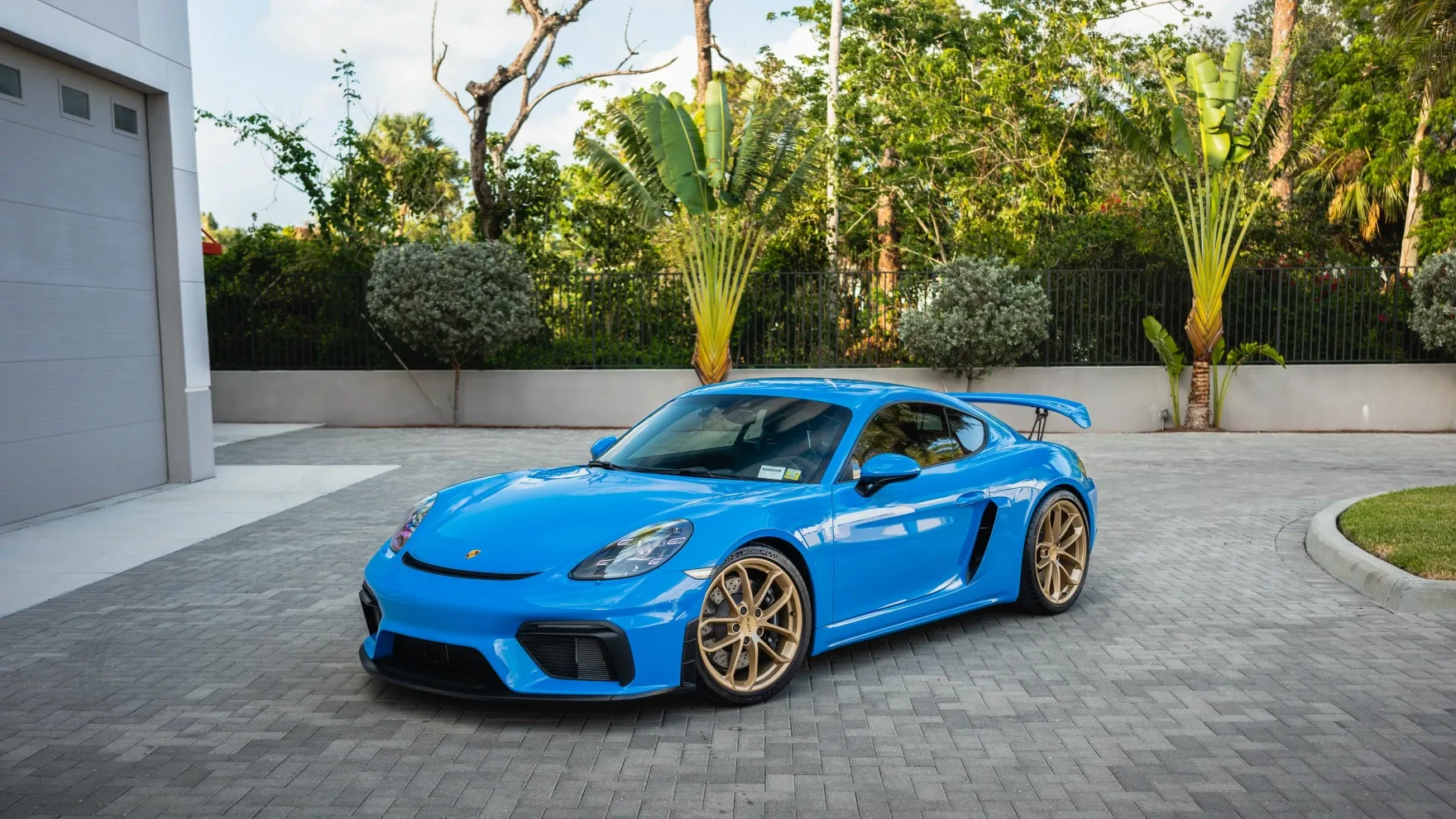 The Allure of Shark Blue
The car comes dressed to impress in a head-turning shade of Shark Blue, adding a level of aesthetic sophistication that matches its mechanical prowess. It's a hue that makes a statement—reminiscent of the ocean's apex predator and just as captivating.
A Lap of Luxury
The interior is no less impressive. Decked out in a sumptuous Leather/Race-Tex blend, the seats come stitched in a striking yellow that not only provides a visual pop but accentuates the car's sporty vibe. Just as you'd expect from Porsche, the GT4 boasts LED headlights enhanced with Porsche Dynamic Light System Plus (PDLS+), assuring you not only travel fast but also in well-lit style.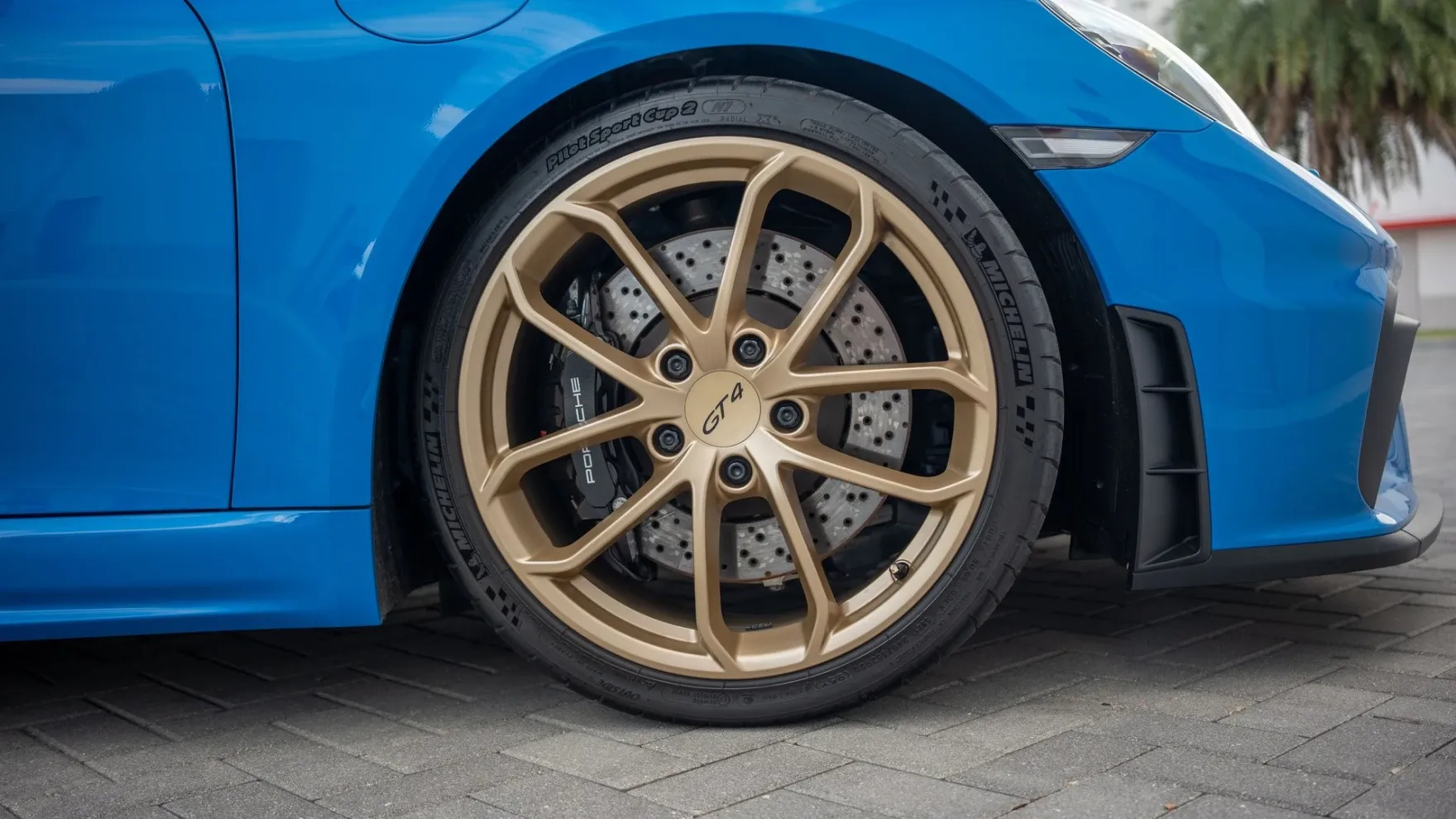 Safety, Warranty, and Add-Ons, Oh My!
The GT4 doesn't skimp on safety and long-term care either. The Light Design Package ensures optimum visibility, while the car is swathed in Full Paint Protection Film (PPF) across its full nose, hood, bumper, fenders, A-pillar, and rockers. That's not all. The Quantum Pro Stage 3 Ceramic coating comes with a 10-year warranty, shielding your investment from the elements and the ravages of time.
But wait, there's more! To seal the deal, a brand-new Porsche car cover is included, because a gem like this deserves to be wrapped in the finest.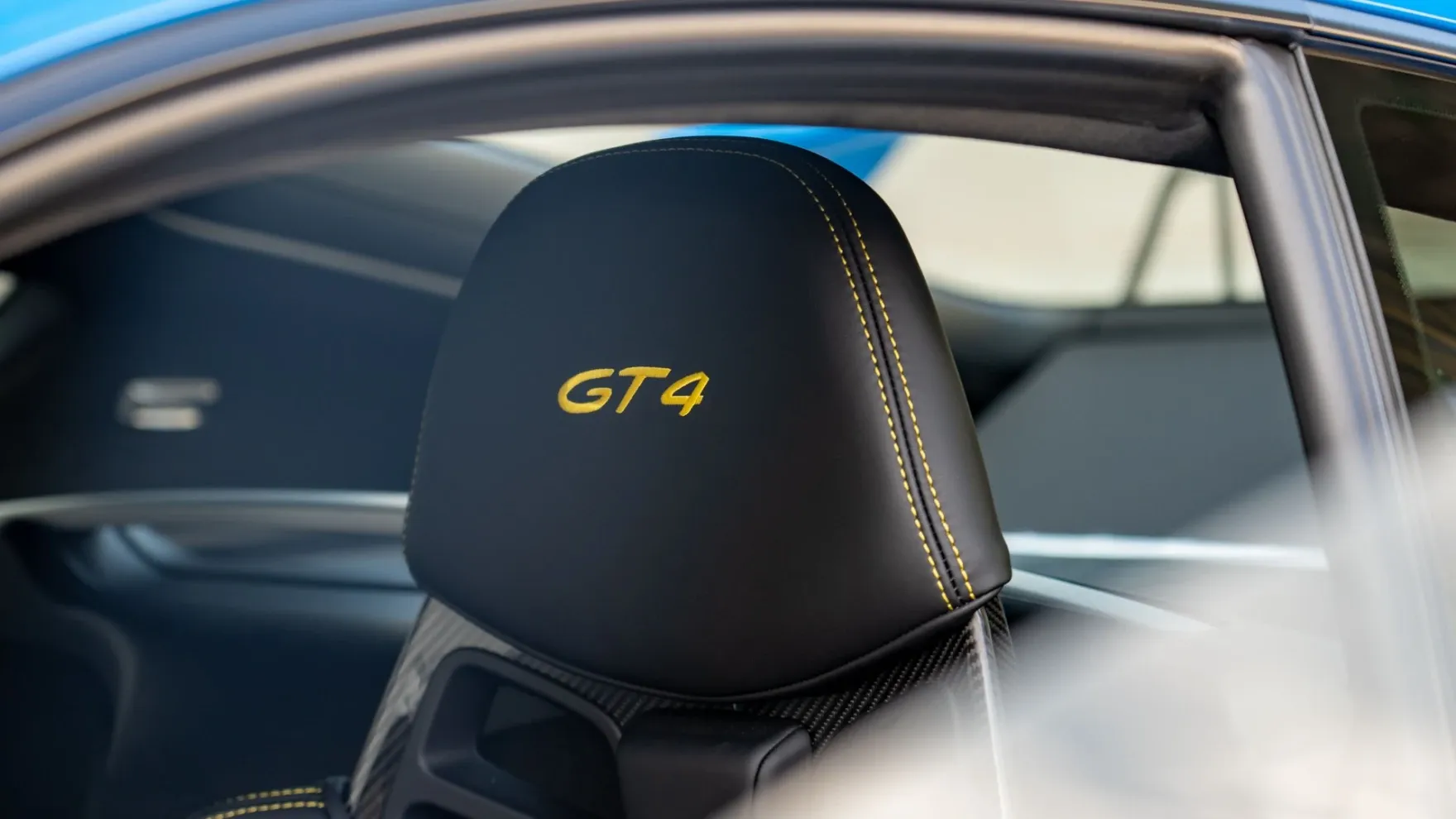 Time is Running Out!
This is more than a car; it's a statement. It's a trophy for your garage, a companion for your adventures, and it's the realization of a dream for many. So, here's your chance. A mere $25 could be the golden ticket to owning this magnificent beast. Don't let this opportunity slip through your fingers like sand through an hourglass.
Mark your calendars, set your reminders, and for heaven's sake, don't dilly-dally! Enter today and that Shark Blue Porsche 718 Cayman GT4 could be the jewel of your garage sooner than you can say, "Zero to Sixty!"