It's selling at the Worldwide Auctioneers Enthusiast Sale.
---
There were a lot of options for automotive manufacturers back in 1932 as companies strived to make the perfect daily driver for anyone concerned with comfort, style, and performance. It might seem crazy to think about cars that old doing anything near what we would call going fast but their creators certainly tried their hardest. The result of that effort, at least in the case of Auburn, was the 1932 Auburn Eight Victoria Cabriolet. An innovative car for its time, it used a starkly superior engine to make impressive power numbers for the era while letting beautifully crafted body lines resemble a work of art.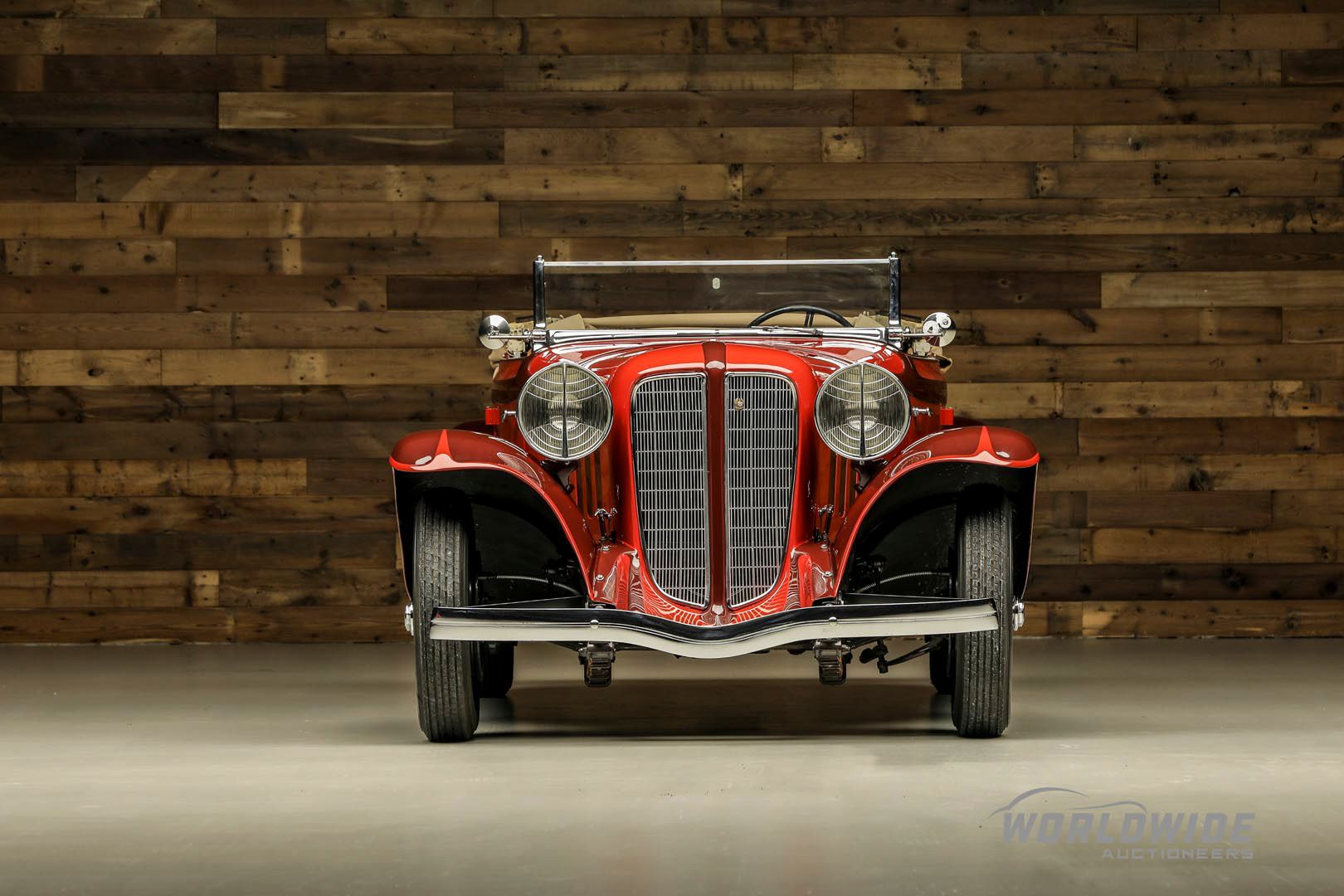 Under the hood of this particular example is a 268.6 cubic inch inline-eight engine which uses its displacement and cylinder numbers to rival even some of the biggest inline sixes available at the time. The L-head design is another piece of technology that set it apart from other cars and that time As it allowed for maximally efficient flow. On top of that, the powerhouse used a single two-barrel carburetor with a star tick system to beef up the engine's output.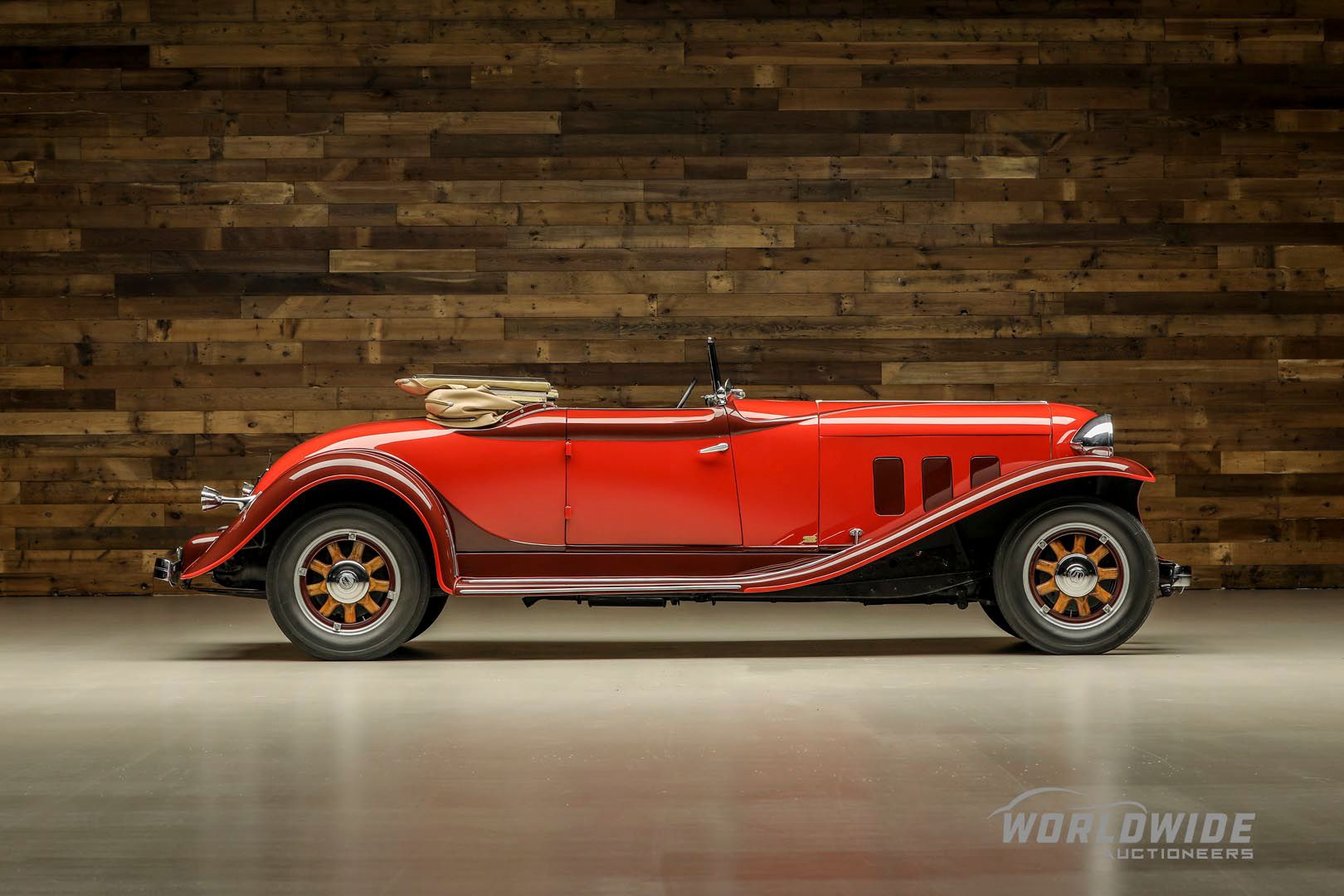 With those features, along with a 3-speed manual transmission and dual ratio two speed rear axle, the vehicle was capable of hitting speeds of around 100 mph. This was something most cars could never dream of and the ongoing performance rivalry helped move things forward. Possibly the best part of this whole situation is the fact that this car has been fully restored, in 2018, and Horsepower Enterprises did a very good job of paying attention to the details. Everything from the bright red body to the tan convertible top shows you exactly what this car is made to do: drive fast and look good doing it.
Sold new as a shell in 1932, it was sent to Edden Body Company in Indianapolis Indiana for coachwork. Upon completion it was delivered new to its first owner in early 1933. The car was fully restored in 2017 back to original, and retains its original coach builder body plates. Here's your extraordinary opportunity to own a bespoke Auburn. That's very well known and respected and ACD circles.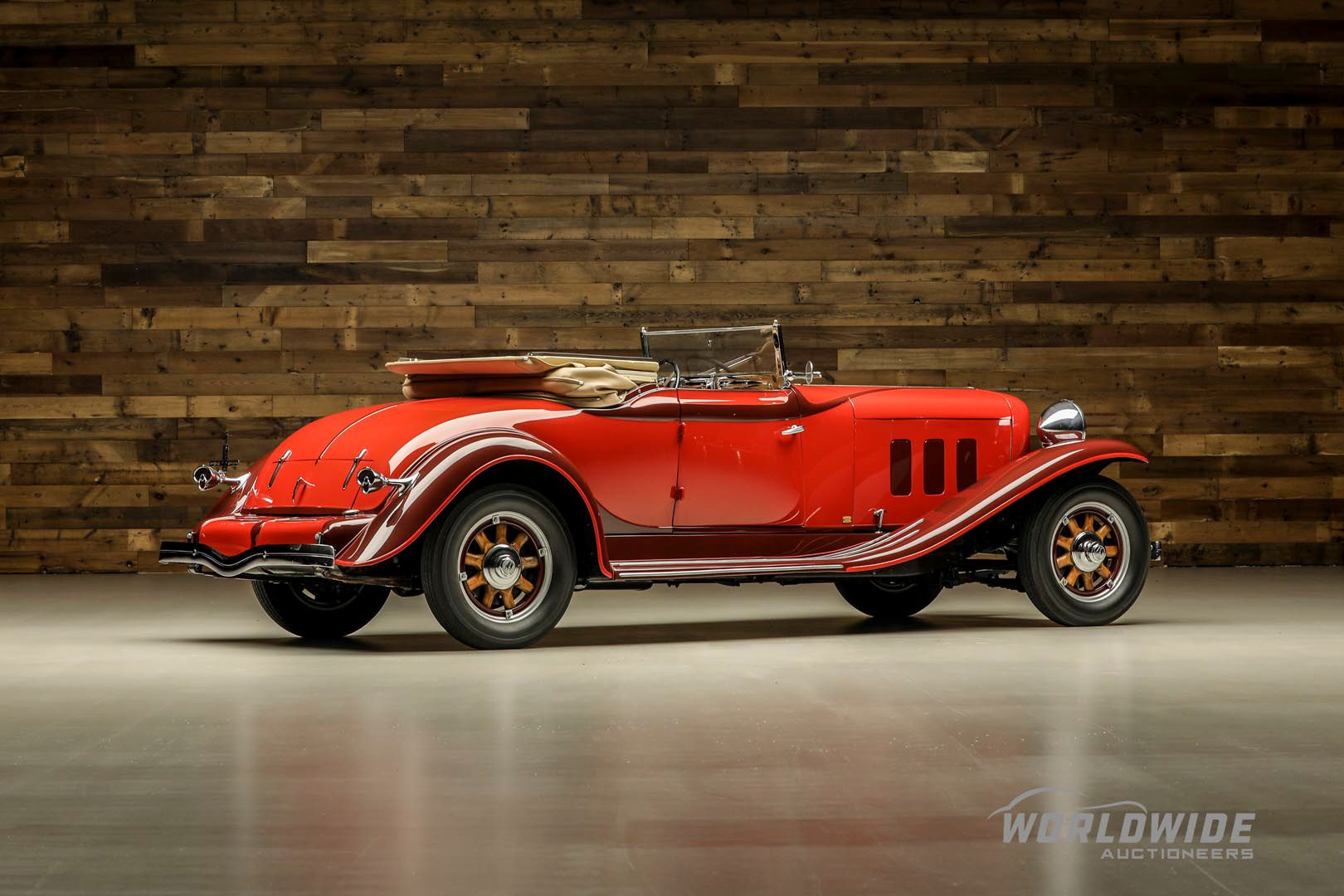 For all those enthusiasts and collectors eager to buy and sell great cars this spring, the road leads right back to Auburn, Indiana, the original "Classic Car Capital of the World" and birthplace of the collector car auction industry in America.
Our next catalogue sale is The Enthusiast Auction taking place from April 29 at our Indiana headquarters. Many consignments will be offered at no reserve, including stellar car and memorabilia collections. This auction will be presented as a simultaneous live and online event. Join us!