Your Ferrari collection is not complete without this car.
---
Ferrari is a brand built off of the image of some of the most famous classic hand-built supercars in the world. The frightful engineering talent and design skill of the great Enzo Ferrari and his team of engineers have, in the past, produced some of the greatest vehicles to ever hit the black of asphalt. Of course, this means that the Ferrari name has become almost entirely synonymous with the idea of an ultra-rare luxury sports car. Today's example is no exception to that rule as it is both extremely rare and very desirable. We're talking about a gorgeous 1990 Ferrari Testarossa, which is Concorso certified 96 in 2021 by Hagerty Judge Matt Orendac.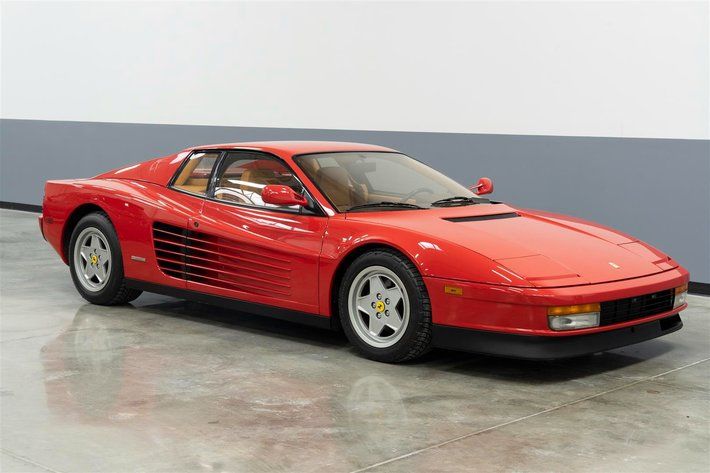 The exterior of this Ferrari is finished in a beautiful Rosso Corsa which brings forth images of the intense racing cars of old. Holding the car on solid ground is a set of 16-inch alloy wheels designed in a five-spoke pattern pointing out the yellow Ferrari logo. Those swooping body lines are accented perfectly by the vibrant color combination and intricate pop-up headlights. Sitting elegantly at what seems to be the perfect ride height for this car, the Testarossa has a dominating presence and stance. The party doesn't end at the exterior, however, as the interior is layered in a beautiful brown which contrasts the white seats and upper door panels quite well.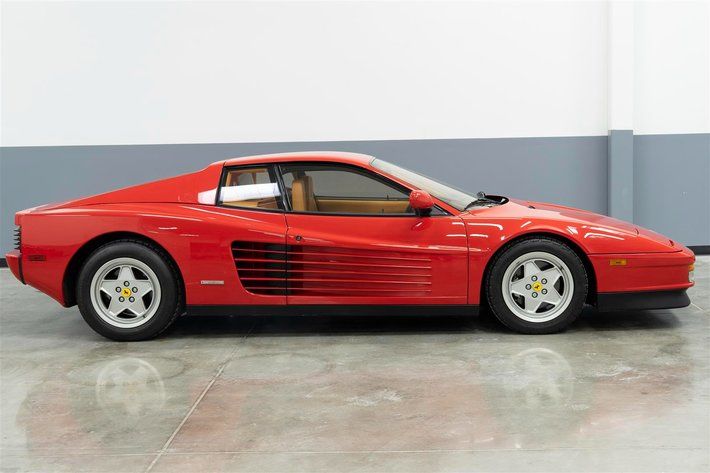 Sitting between the axles is an intense 4.9-liter flat-12 powerhouse which is pushing out a ridiculous, for the time, 385 horsepower. All of that power is sent through a five-speed manual transaxle which allows for better weight distribution and effortless changing between gears. As incredible as all of that performance is, it becomes quite clear upon inspection that the most interesting piece of information about this car lies on the instrument cluster. On the odometer of this Ferrari sits an insanely low number with total mileage sitting at just 4,130 miles. See it here.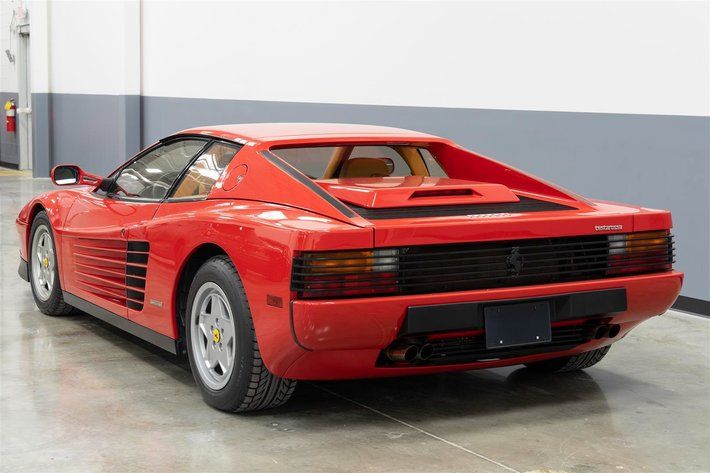 Henderson Auctions is pleased to announce our upcoming October 2021 Collector Motor Series Auction conducted at the Barber Vintage Motorsports Museum. This 100+ vehicle auction will include the entire Mike Drury collection, among many others. Limited consignments will be accepted for this auction. If you would like information on attending the auction or listing your vehicles in the auction call 225-686-2252 or 800-850-2252. None of the Barber collection is for sale or included in the auction, this is a private auction conducted by Henderson Auctions at the Barber Vintage Motorsports Museum.