Nothing if going to get in the way of this giant SUV.
---
The four-wheel drive based utility vehicle built around the M998 Humvee was introduced by AM General as a civilian off-roader. Back in the 1990s, if you were looking for the ultimate off-road capable vehicle, a vehicle that could truly go anywhere, it didn't get much better than a Hummer H1. By the time 1995 rolled around, the Hummer H1 was a wildly popular machine that everyone of status absolutely had to have in their private collection. Ones like this low mileage 1995 AM General Hummer H1 are even more exceptional with the pairing of a beast of an engine.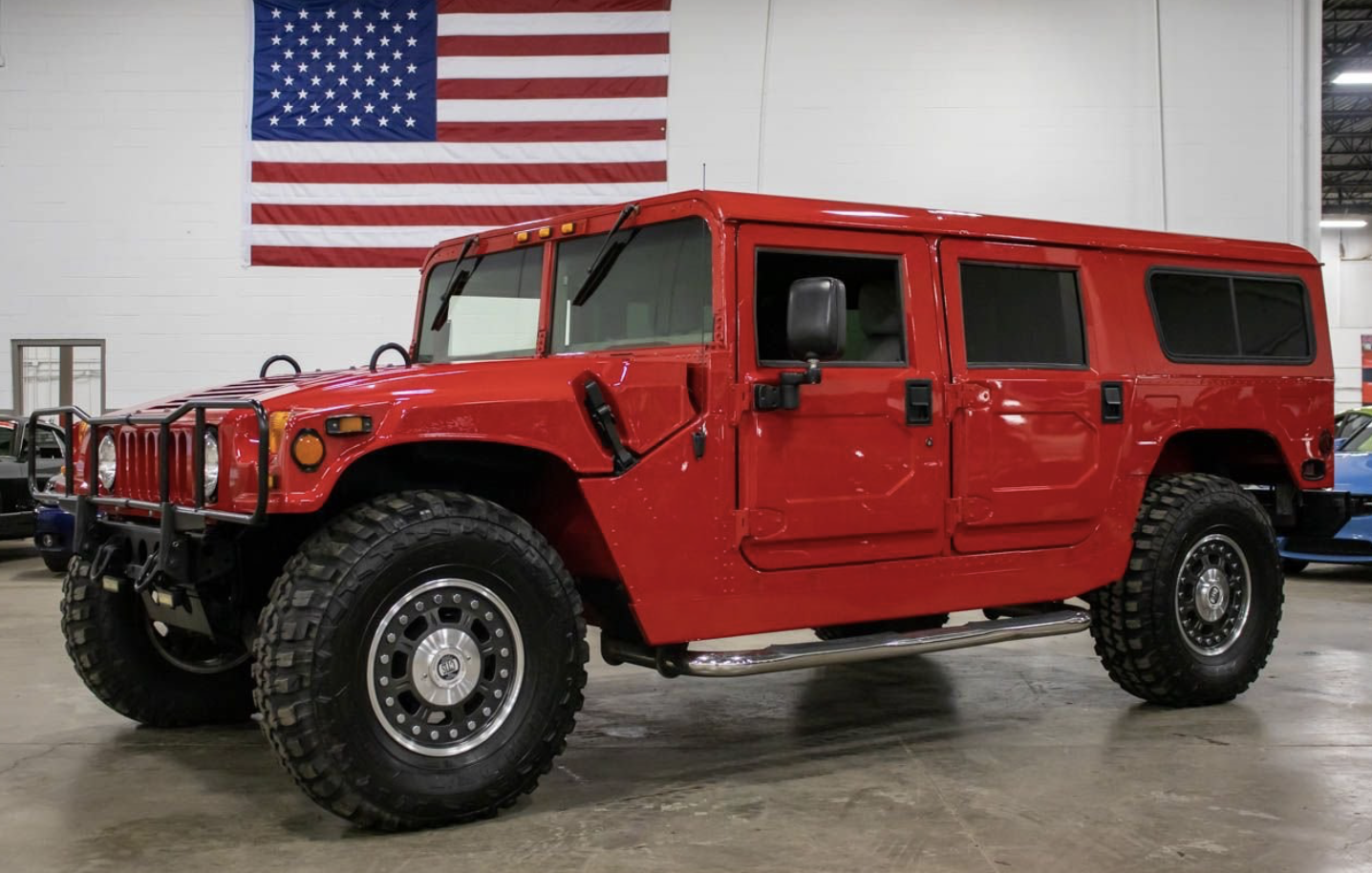 This Firehouse Red Hummer H1 has a gray interior and is powered by a 5.7-liter V8 engine, which is backed by a smooth-shifting automatic transmission. It has a massive stance with a 130-inch wide wheel base, and rolls on two-speed steel wheels and massive tires. With run flat ability, the magnesium aluminum wheels get help from heavy duty axles - running to a top speed of 96 mpg.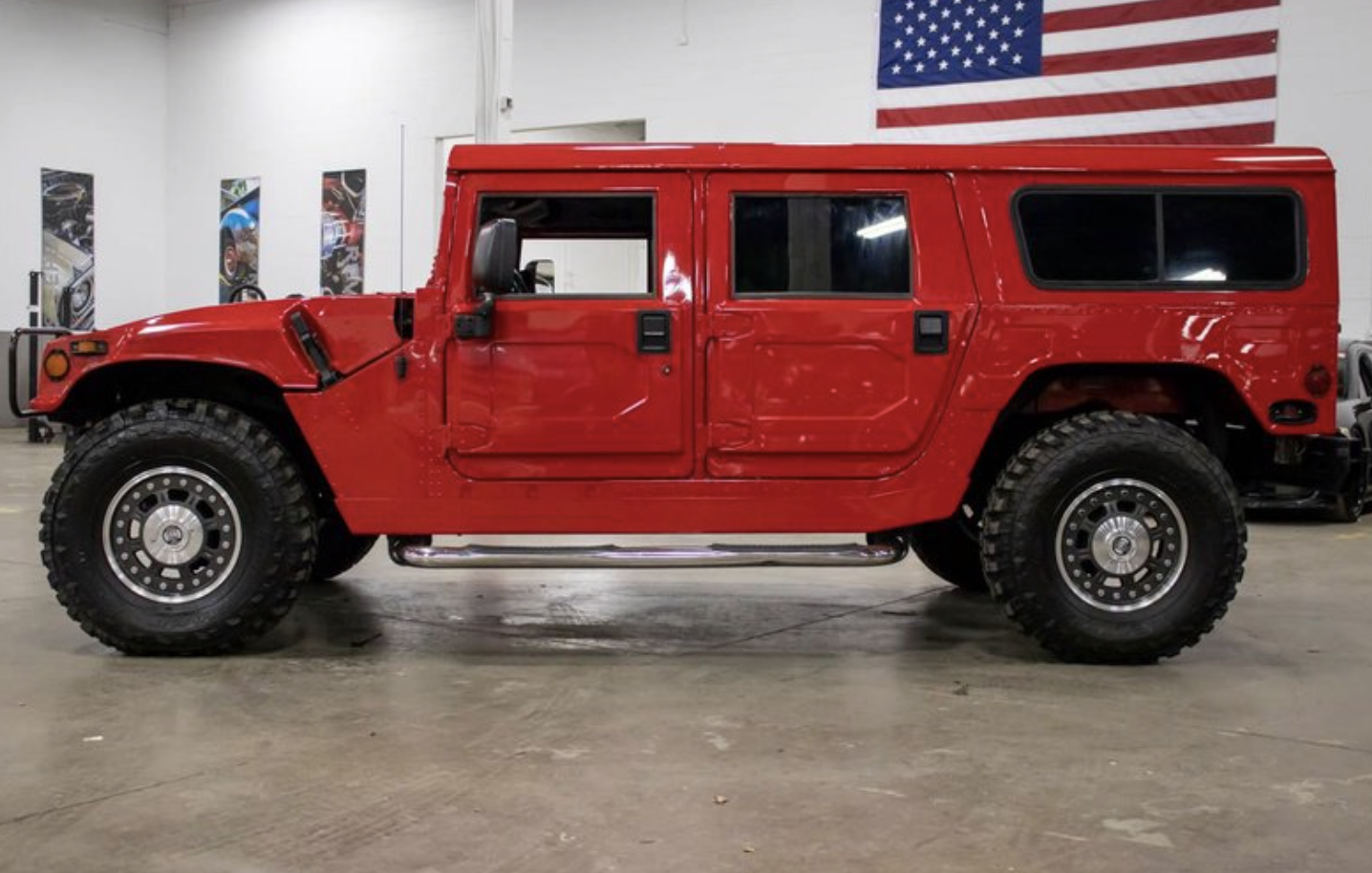 This example represents one of the biggest and widest street legal vehicles made in the United States. It was made to hold a cannon, missiles, troops, and body armor. It has a gross vehicle weight rating of 10,300 pounds. This 1995 Firehouse Red AM General Hummer H1 is available through Awesome Joe Auctions now. Learn more about it and see tons more pictures here.