Attention Corvette enthusiasts!
---
Corvette Mike of Anaheim is making waves on Bring A Trailer with three spectacular Corvettes up for grabs. Dive into this auction and seize the chance to own a piece of iconic American automotive history. Don't miss out on these masterpieces from the trusted name in Corvettes!
454-Powered 1970 Chevrolet Corvette Convertible 4-Speed
Step into the power and elegance of the 1970s with this Chevrolet Corvette Convertible. Packed with a roaring 454ci V8 engine and paired with a manual four-speed transmission, this Monza Red beauty promises both performance and panache. From its sleek retractable headlights to the modern updates in 2021, this Corvette offers a seamless blend of vintage charm and contemporary reliability. Now available for acquisition, this pristine C3, having been meticulously maintained and updated, is ready to turn heads and rev hearts. Dive into a classic era of American muscle and make this iconic Corvette yours. See it here.
396-Powered 1966 Chevrolet Corvette Convertible 4-Speed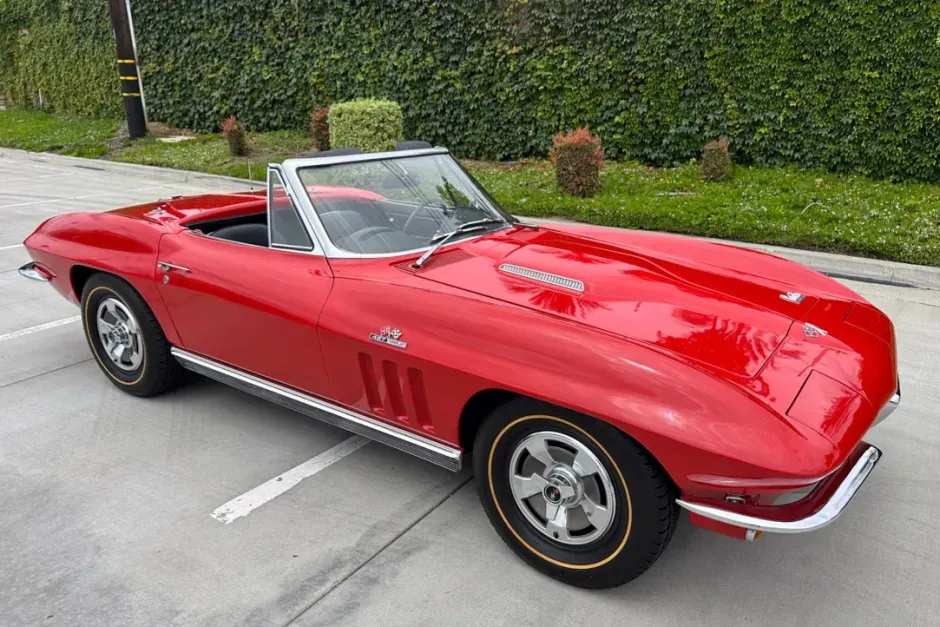 Relive the golden age of American automotive excellence with this 1966 Chevrolet Corvette Convertible. Under the hood, the impressive 396ci V8 engine coupled with a four-speed manual transmission promises a powerful ride. Decked out in a radiant red exterior over plush black vinyl, this Corvette is the epitome of classic charm. Its signature retractable headlights, chrome-finished bumpers, and an AM/FM radio offer both style and function. Having found a new home in 2021, this coveted C2 convertible is once again ready to be treasured. Available now on dealer consignment, seize the chance to own a piece of history with this iconic American gem. See it here.
1965 Chevrolet Corvette Convertible 327/365 4-Speed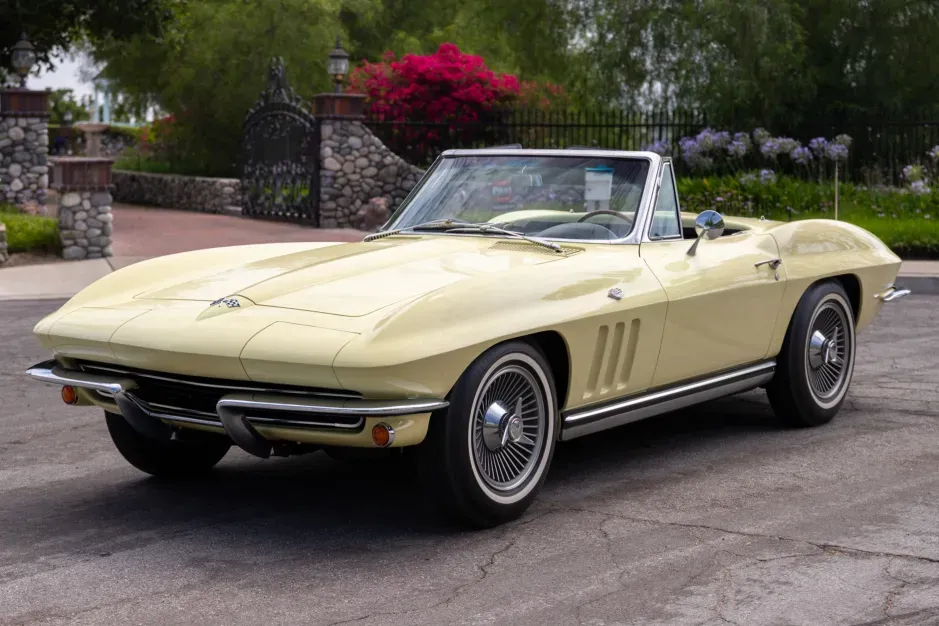 Dive into the spirit of the '60s with this stunning 1965 Chevrolet Corvette Convertible. Bathed in a vibrant Goldwood Yellow, the vehicle boasts a contrasting black vinyl interior, exuding a timeless aesthetic. Its heart is a powerful 327ci L76 V8 engine, perfectly paired with a four-speed manual transmission, ensuring an exhilarating drive. With over 30 years of California registration, this beauty comes equipped with a PosiTraction differential, a sleek black convertible soft top, and 15″ cast aluminum wheels. Modern touches like electric windows and an AM/FM radio blend seamlessly with classic features such as chrome bumpers and the iconic retractable headlights. Presented by the selling dealer, this C2 convertible is not only a representation of automotive craftsmanship but also a piece of American history, complete with its original owner's manual. See it here.
These great cars are being sold by (embed this link into the words Corvette Mike: Corvette Mike | Used Chevrolet Corvettes for Sale ) Corvette Mike of Anaheim. Visit their site to see other great cars for sale and learn more about consignment options including Bring A Trailer.