Who wouldn't want to bring this home?
---
To celebrate its  return to international sports car racing in the GT3 category, Bentley produced a special edition of Continental GT. Production of the 2015 Bentley Continental GT3-R was limited to just 300 examples for the entire world to share and less than 100 examples actually made it to the U.S. market, making this one of the rarest Bentleys ever.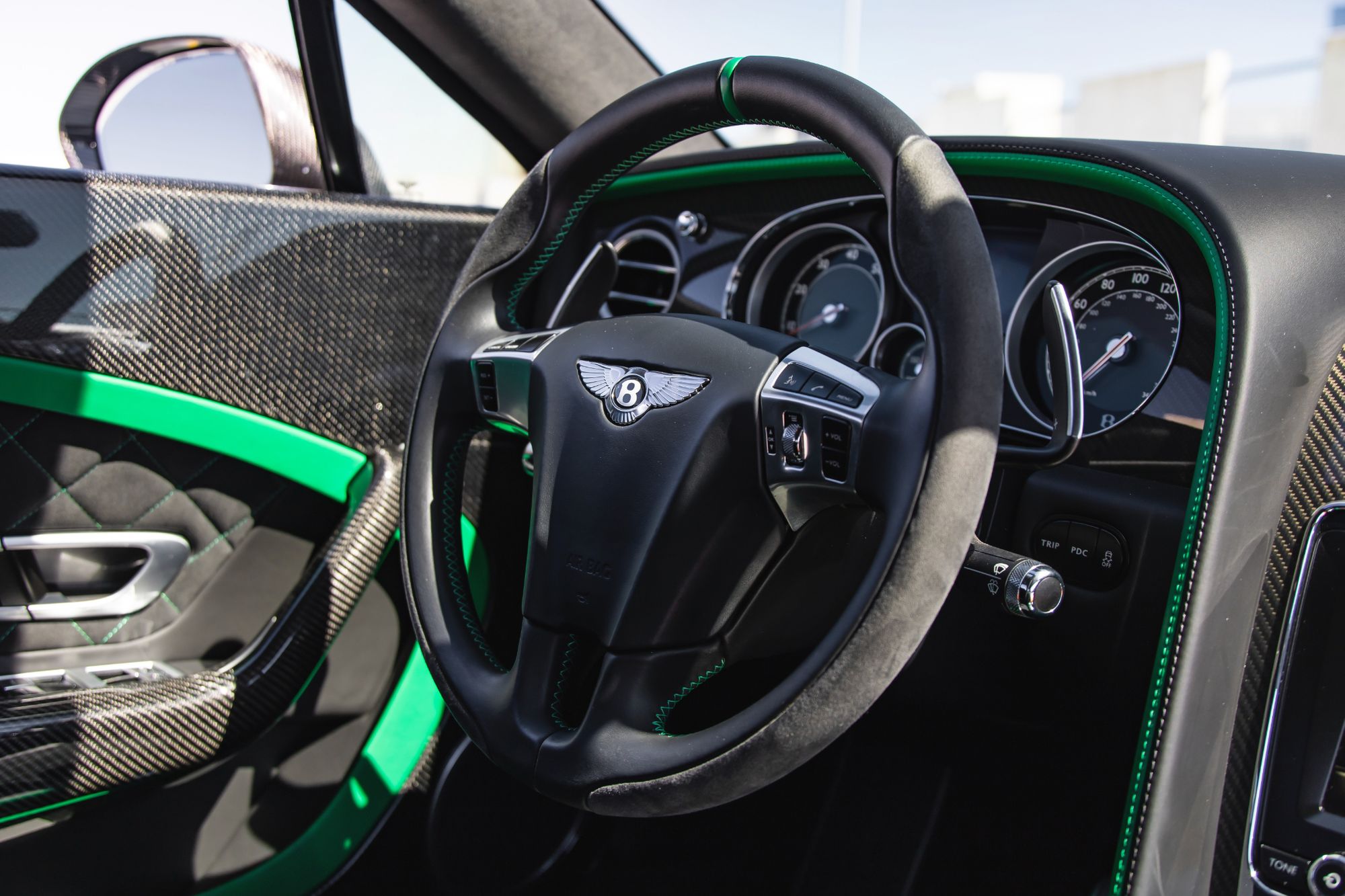 As implied in the name, the GT3-R shared many commonalities with Bentley's GT3 race car. Under the hood is a specially tuned twin-turbo V8 engine mounted to an 8-speed automatic transmission. Bentley's twin-turbocharged 4.8-liter V8 engine is factory tuned to achieve an output of 592-horsepower and 553 lb.-ft of torque. An all-wheel-drive system divides this power between all four wheels and a unique torque-vectoring rear end ensures a smooth application of that power to the ground.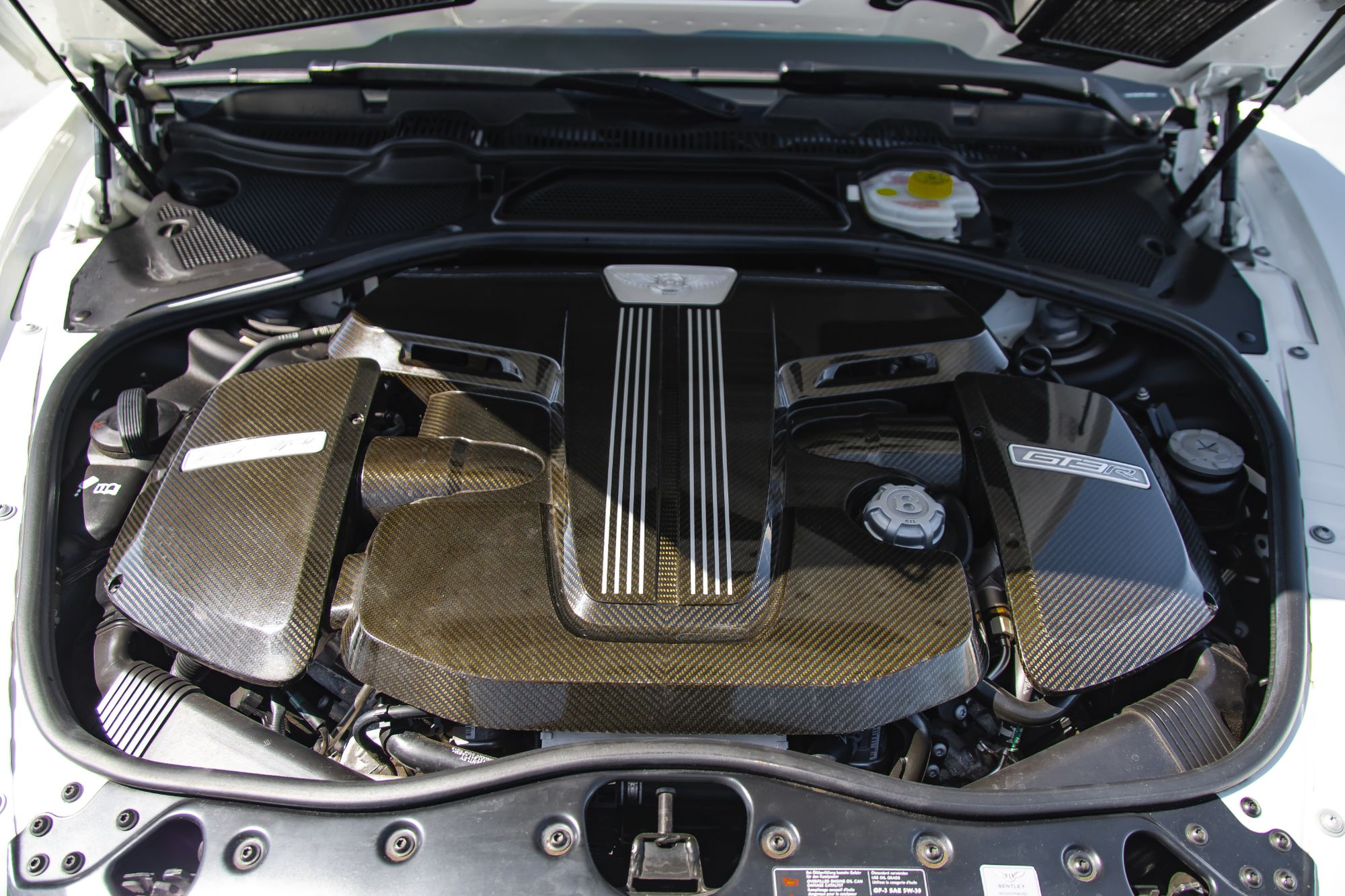 Bentley was also able to reduce weight by 220-lbs over the standard Continental GT. This and the implementation of shorter gearing ratios, a sport-tuned Electronic Stability Control, and a Carbon Silicon Carbide braking system makes the GT3-R one of the fastest and most nimble road-going cars Bentley has ever made. According to the British automaker, the car is capable of a 0-60-mph sprint in as little as 3.4 seconds but there are reports that independent testing has resulted in a 3.3-second run.
Despite the GT3-R's lighter weight and almost laser like focus on performance, Bentley did not skimp on the interior. In fact the rear seat is the only sacrifice. A bespoke interior in Beluga black and green with diamond-quilted Alcantara upholstery is still representative of a high end luxury car. But Carbon fiber trim and GT3-R badging throughout refuse to let the driver forget about the car's sporty capabilities.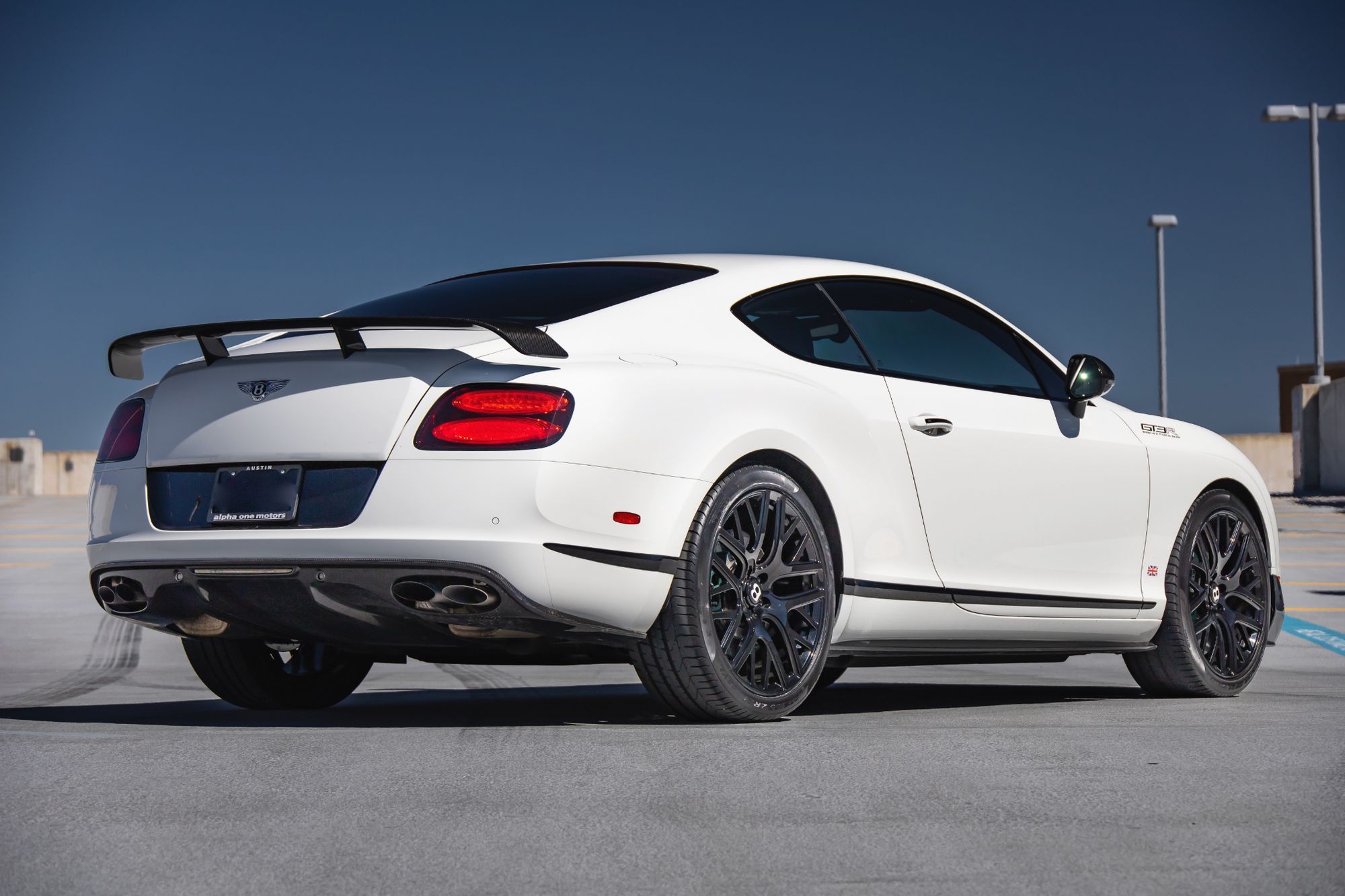 Pcarmarket is offering those Bentley enthusiasts that missed their chance in 2015 the opportunity to get behind the wheel of this 6,500 mile Glacier White example. The exterior is said to be flawless and the entire front end is protected with clear paint protection film. Only minimal signs of wear show on the interior and the car has been serviced through an authorized Bentley dealer. This could be a once in a lifetime second chance to own one of these incredible Bentleys. Don't miss out again, head on over to Pcarmarket.com for more information on this listing or to learn more about consigning your exotic car, please click here.