Are you a motorcycle enthusiast, a car enthusiast, or somewhere in the middle? Maybe you love the feel of riding a motorcycle but know that there is no substitution for a rumbling V8. If that's the case, then this 2016 Wild Man twin turbo V8 trike is for you.
---
Starting with a custom built Wild Man trike frame, a 355-cid blue printed V8 crate engine was fitted between the handlebars. Black finished long tube headers move exhaust to the rear, powering two T3/T4 turbochargers. From there, intake air is forced through custom aluminum intake piping to custom made twin turbo carburetor hats that sit on top of a pair of 2-barrel Holly Carburetors.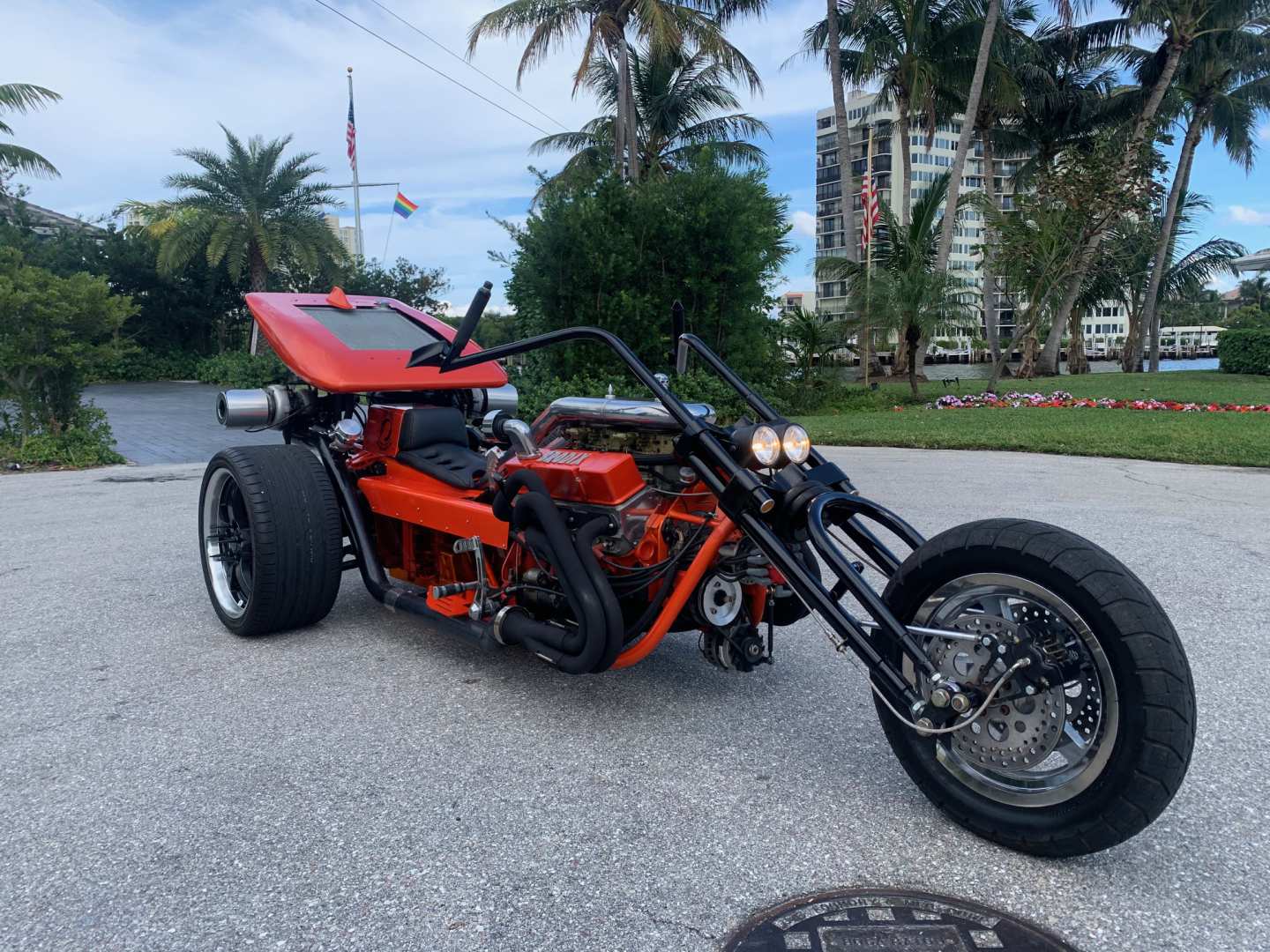 Power is fed through a shorty Powerglide 2-speed transmission fitted with a manual shift body to a Dana 44 Jaguar rear end. This combination is worth more than 500-horsepower and the trike is described by the current owner as very, very fast. Although, we are guessing that that is an understatement.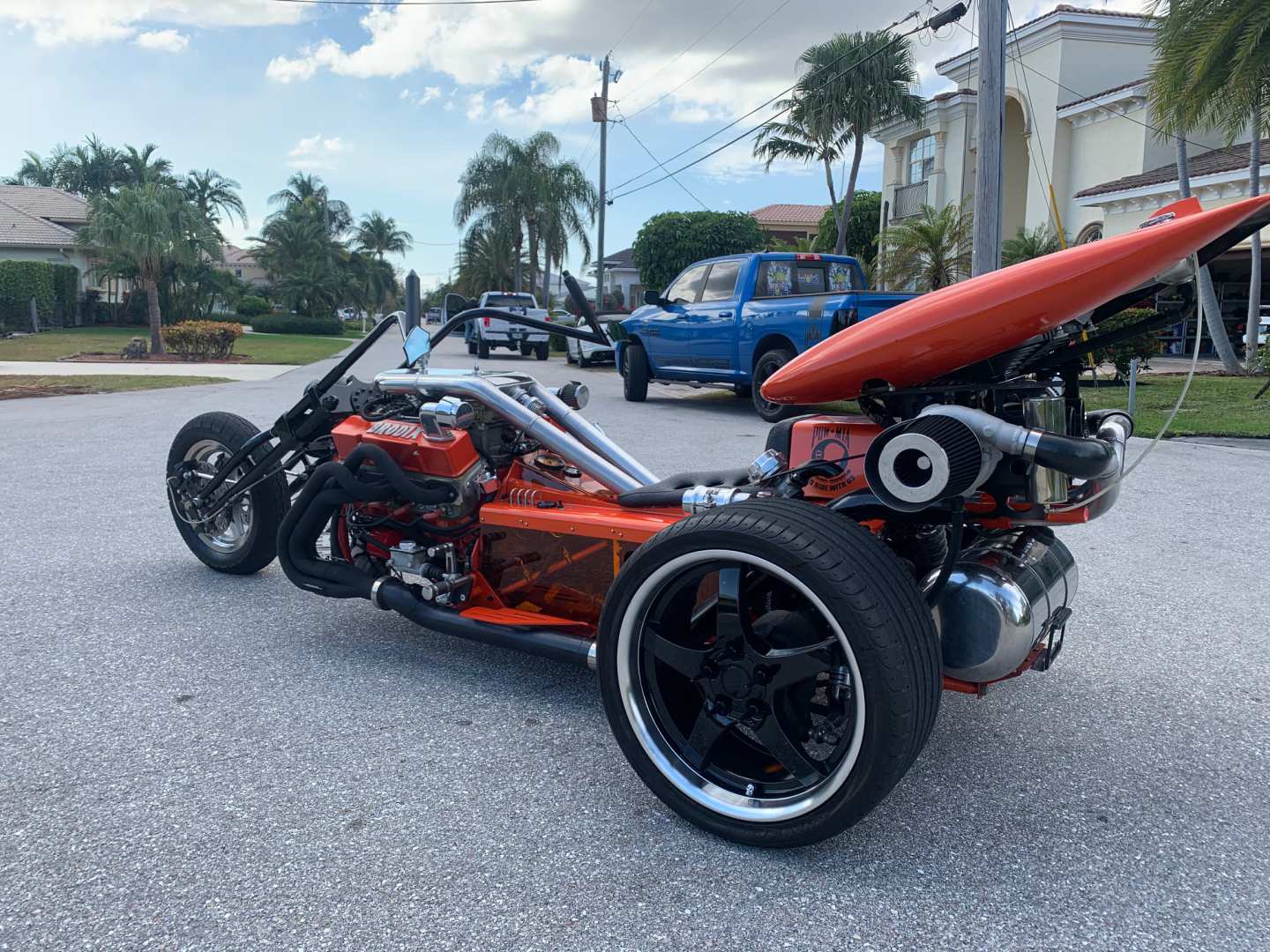 Cooling comes in the form of a rear mounted radiator. It is uniquely built into the rear wing so as to not stand out too much. This trike is riding on a set of black 5-spoke rear wheels with polished rims in the back and a 3-spoke polished motorcycle wheel up front. It is equipped with double disc brakes in the front and a black ventilated cushioned seat. Finished in Red over Black this is one awesome trike and now, thanks to Vicari Auctions, it can be yours. For more information about this vehicle and how to register to place your bid click here.