This ultra quick roadster is ready to rock and roll.
---
In 2009, Ariel built a car that would combine the best of open-wheeled race cars with that of a convertible roadster. What you're looking at in the listing is exactly that, the Ariel Atom 3, a car that may need no introduction if you've ever found yourself hanging around a racing track during the on-season. It's quite apparent from the large rear wing and wide, sticky, tires exactly what you might want to use this vehicle for.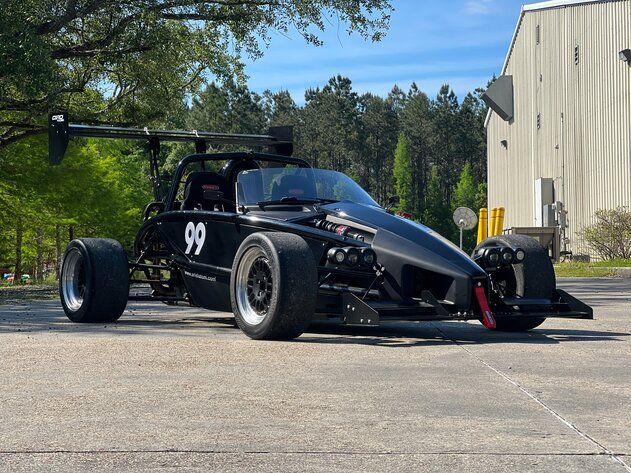 However, mirror surface-level looks are not nearly enough for a true racing Enthusiast so now you might be wondering what else it's packing that makes it the perfect racing machine.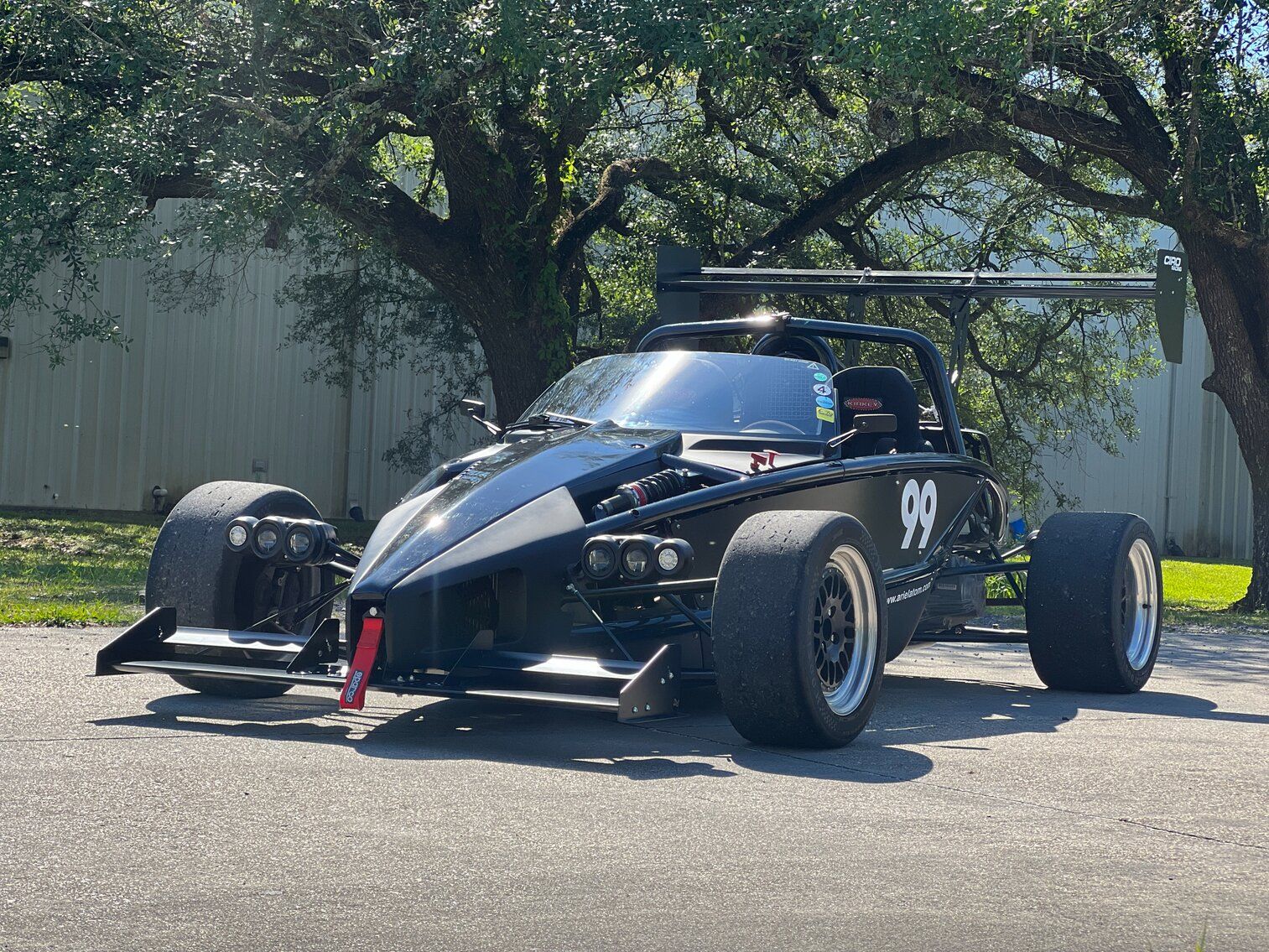 First of all, it's difficult to ignore just how aerodynamically sound each body line is on this vehicle, even going as far as to resemble a bullet. The lack of fenders means that air can flow freely between the wheel and the car's body with very minimal resistance, the sloping hood and sharp front end cut through the air like a knife through butter, and finally, the rear wing keeps the whole car planted and stable on the ground. Indeed, this tiny tribute to racing technology was made with attention to detail prioritized above all.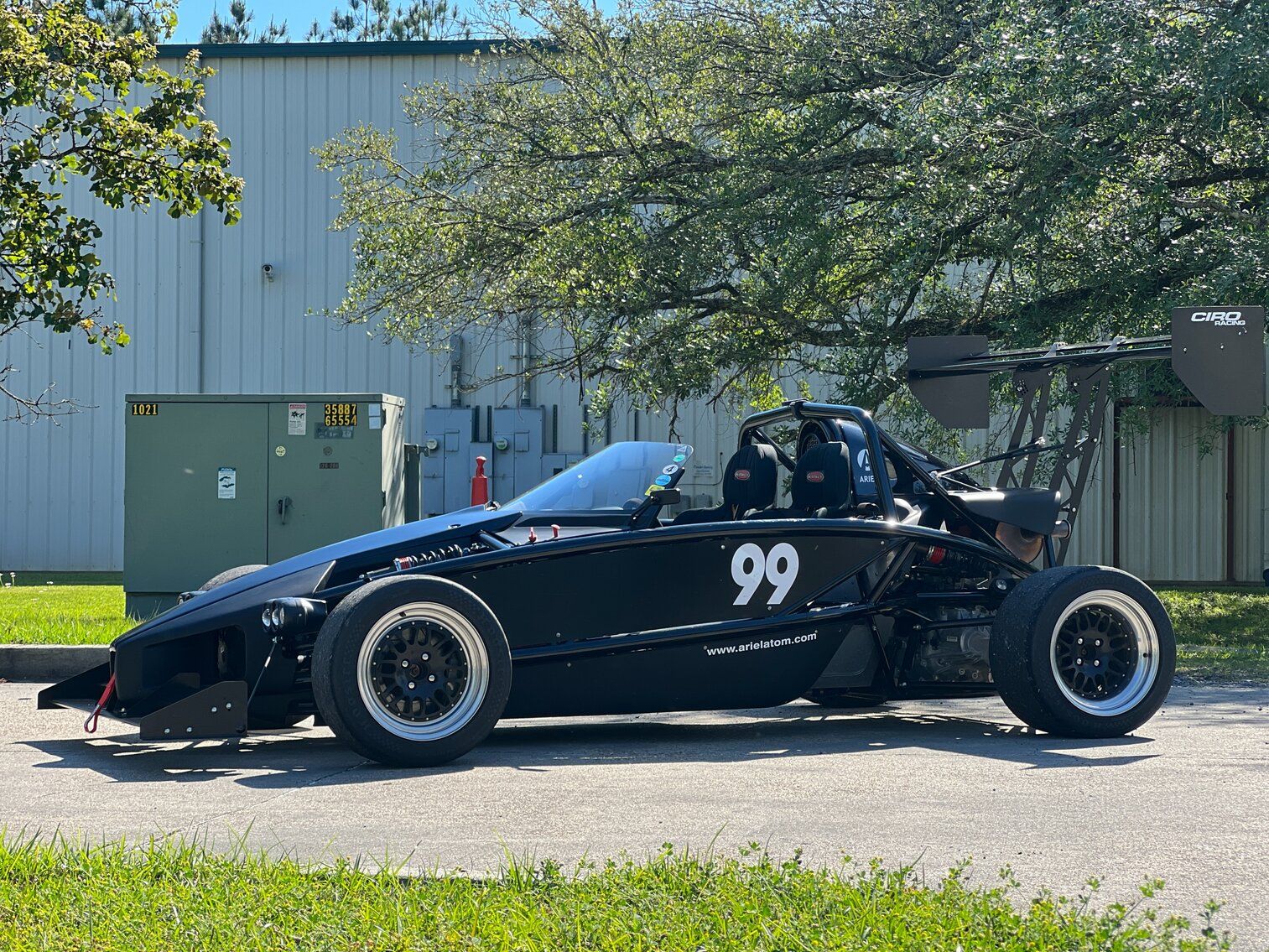 On top of that, a 2.0-liter 4-cylinder Honda engine allows the rear tires to spin like crazy during a warm-up/burnout while still making it more than possible to retain traction on the course. If it seems like that Powerhouse wouldn't put out a lot of force, maybe the supercharger sitting on top will convince you of its sound design. Topping everything off is a 6-speed manual transaxle which gives the driver total control of the gear changes. Essentially, this was made to be a race car through and through which is exactly why you should take on the challenge of carving up your favorite racing track with this beast.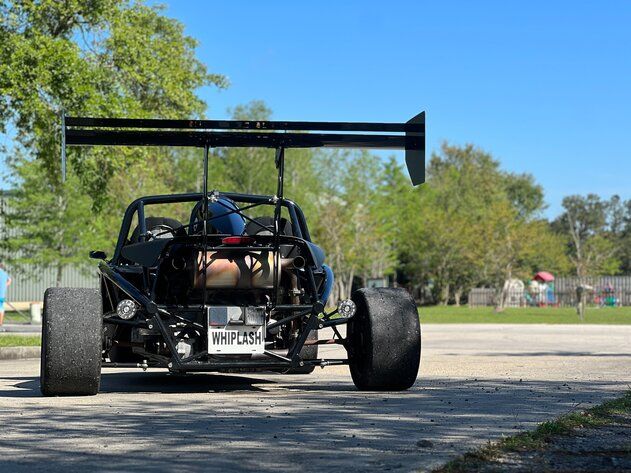 This great vehicle is selling at Public Auction on Saturday, May 6, 2023. Henderson Motor Series Auction will take place at the Barber Vintage Motorsports Museum in Birmingham, AL. http://www.hendersonmotorseries.com for details!