This incredible car is the perfect vehicle for anyone looking for an insanely valuable supercar with performance and style to match.
---
Ferrari is one of the most notable brands to ever hit the Italian automotive market as they push the limit of both style and performance, virtually inventing the term "supercar." Some of the brand's most popular models include the 250 GTO and F40, but there is one vehicle whose reputation precedes it exponentially despite being built reasonably recently. Of course, we're talking about the iconic Ferrari 458, which took the world by storm in 2009 with well over 500 horsepower and similar torque numbers. That was a stunning achievement for the time, and nowadays, the supercar still kicks some prominent tail in the supercar and sportscar scene. However, they can be pretty challenging to find, with just 499 of these cars ever made. However, this car aims to solve that issue for one lucky car enthusiast with some cash to spare.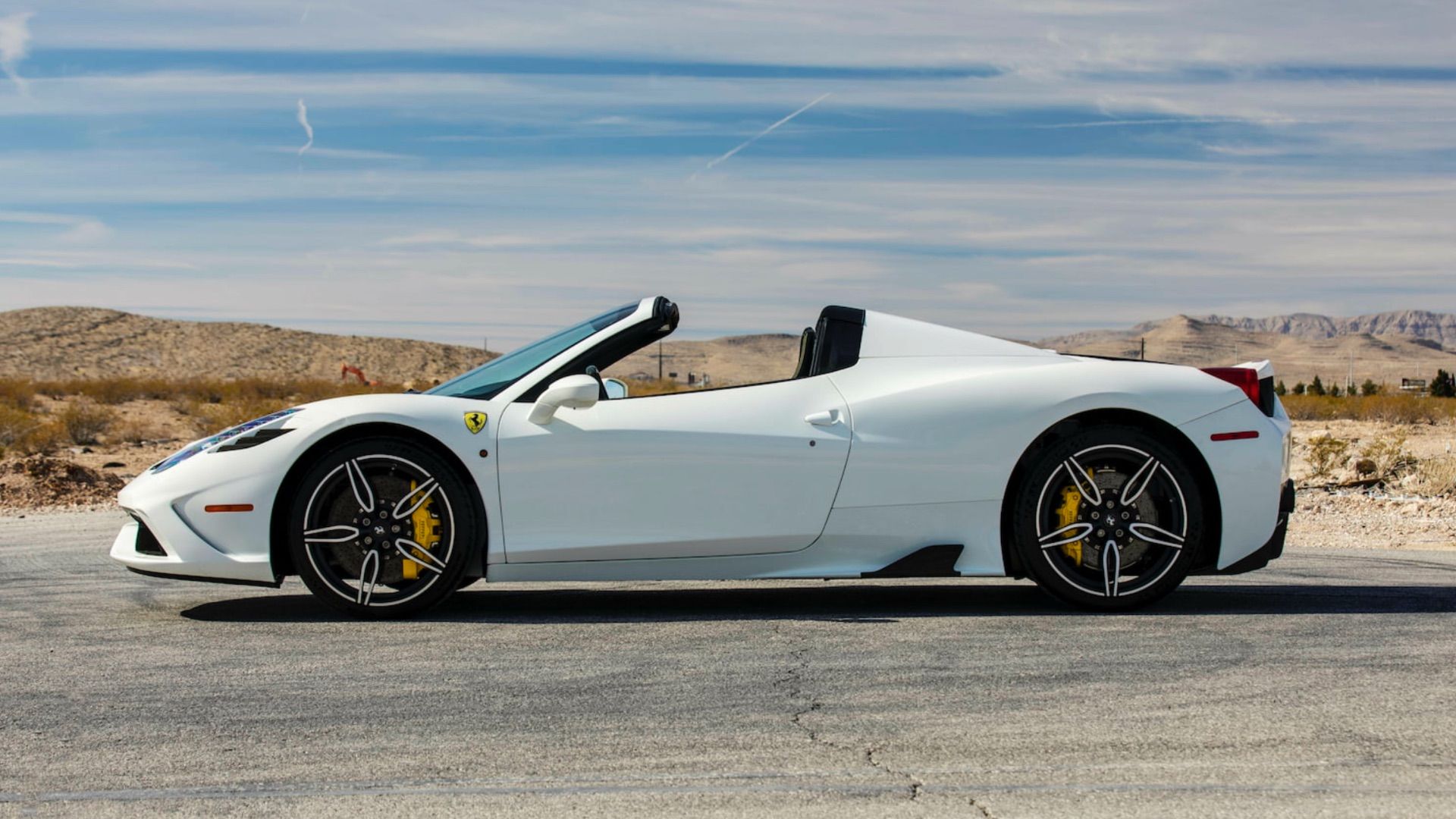 Powering this incredible 2015 Ferrari 458 Speciale Aperta is a pretty big 4.5-liter V8 engine which is far better at higher rpm than a larger eight-cylinder motor. That means that you, as the driver, feel far more connected with the car's energetic nature and hyperactive acceleration. The full force of that V8 engine adds up to a massive 597 horsepower which is more than enough to rocket the sleek, low riding supercar. Of course, you shouldn't think of this as a European car with more than enough horsepower but minimal torque. This thing is pushing out 398 ft/lbs of torque, which means that this thing can do a hell of a lot of work both on the road and the track.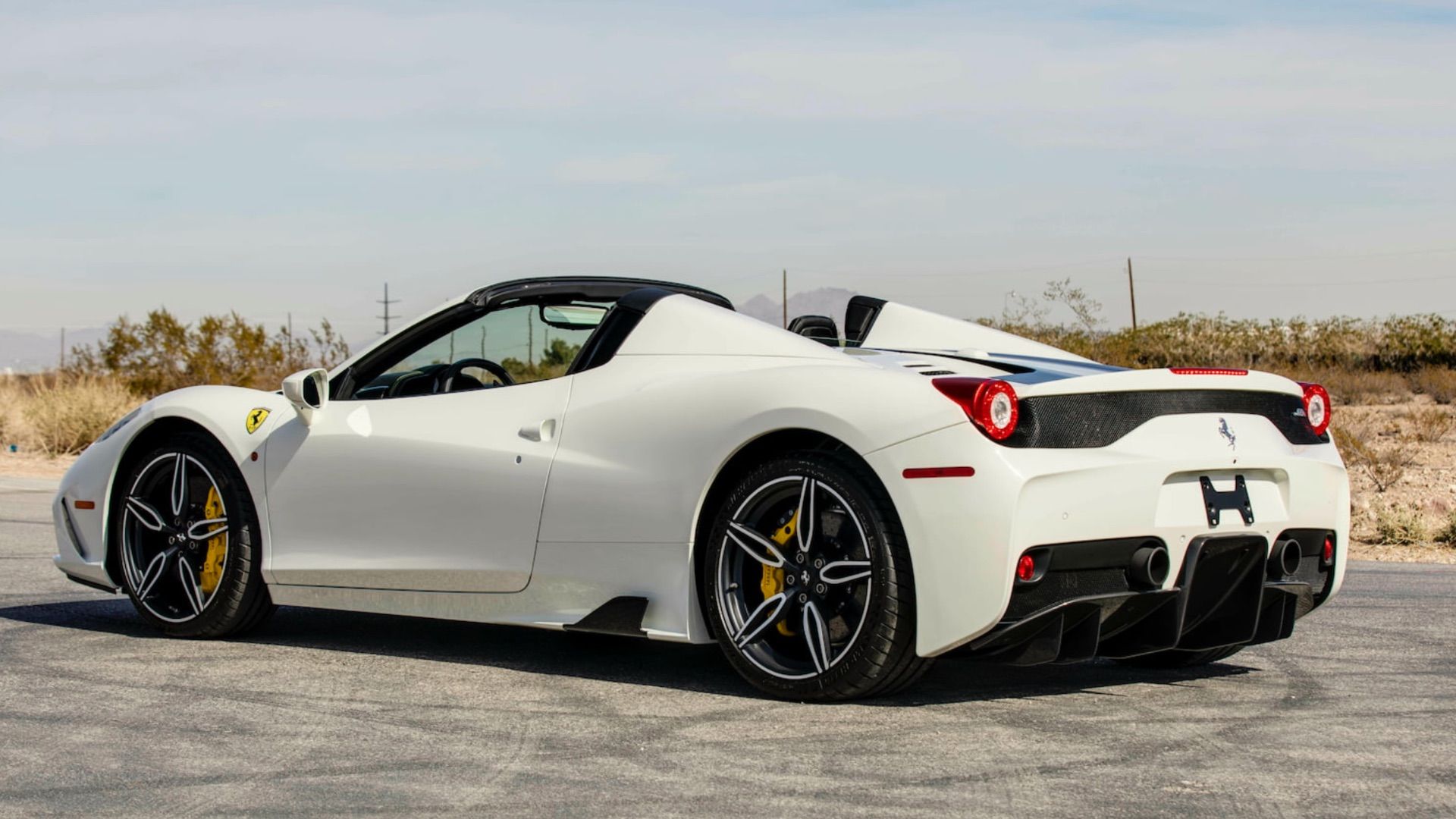 The exterior is coated in a stunning Bianco Avus, which is such a smooth white paint that the car almost relaxes your eyes when you look at it. But, of course, it isn't only the color that makes the vehicle incredibly pleasant to look at. Instead, that title has to go to the hand-crafted body lines that wrap around this piece of automotive art. There truly is nothing that compares to the sheer attraction of a Ferrari and, with design work like this, it's easy to see why. In this incredible modern Ferrari, you'll never be at a loss for performance or style when you're driving your new 458!