One of only 1871 of its kind, this 400 cubic-inch V8 powered 'Bird has a manual transmission and power brakes, making it a true enthusiast's dream.
---
As Pontiac Motor Division phased out the iconic 455 for use in the Trans Am, a new icon was created. Differing from the 400 cubic-inch engines of previous years by utilizing smaller combustion chamber heads borrowed from the 350, the W72 engine option was made available in 1977.
This striking second-generation Trans Am is up for auction here.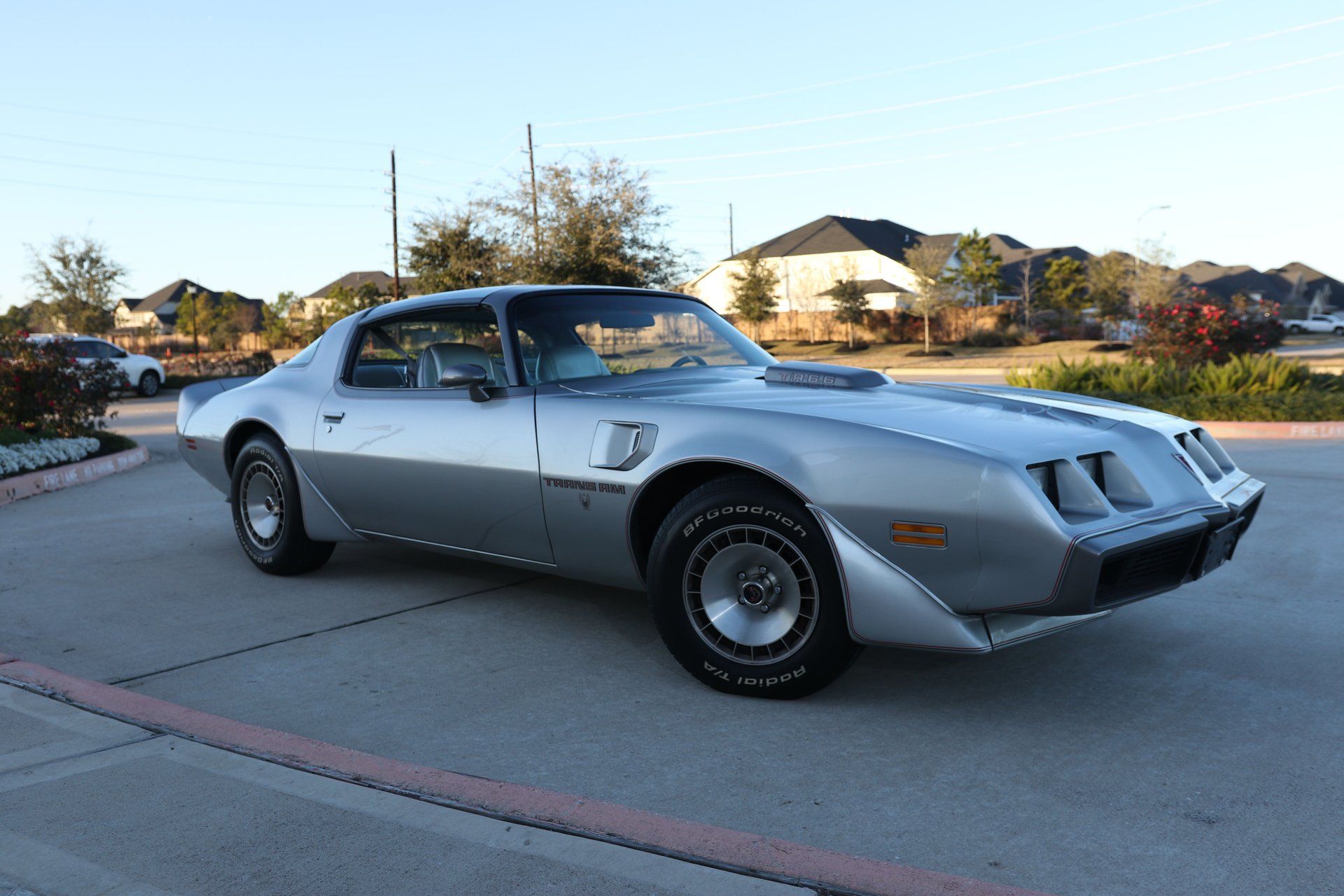 However, two years later it would meet the same fate as the 455 and mid year 1978 the final stockpile of 400 cubic-inch blocks were machined. Although it might seem that the end of the Pontiac big block came abruptly, it was actually a planned attack on displacement and the same year the W72 was announce was the last year the blocks were cast leaving a very limited stock for 1979. Of the limited stock of W72 engines only 1817 were designated for the 10th Anniversary Trans Ams sending the big block off with a rare bang.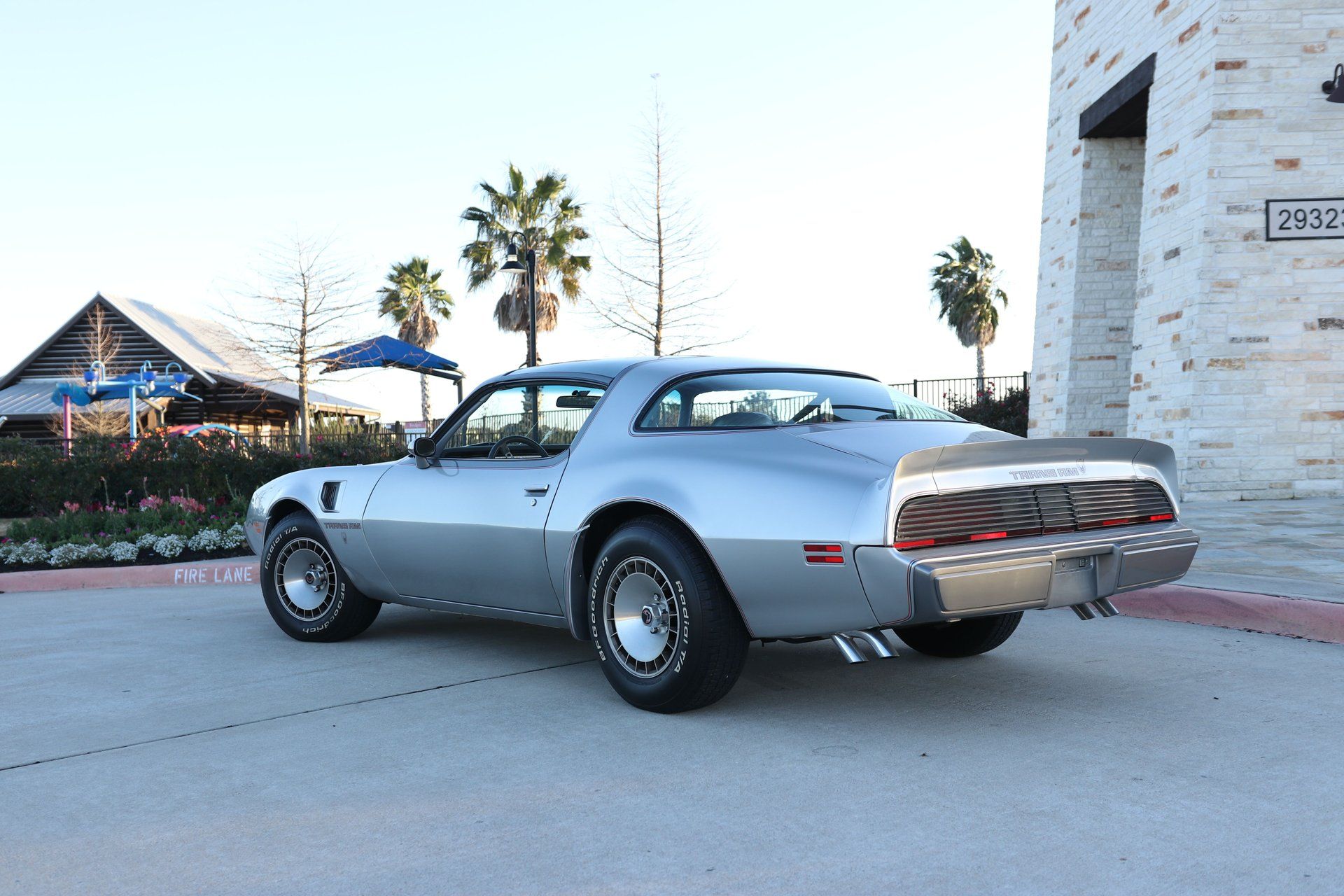 Powering this Trans Am is a 400-cubic-inch V8 engine backed by a four-speed transmission. Other mechanical goodies include the heavy-duty WS6 handling package. Disc brakes on all four corners brings everything to a halt with ease.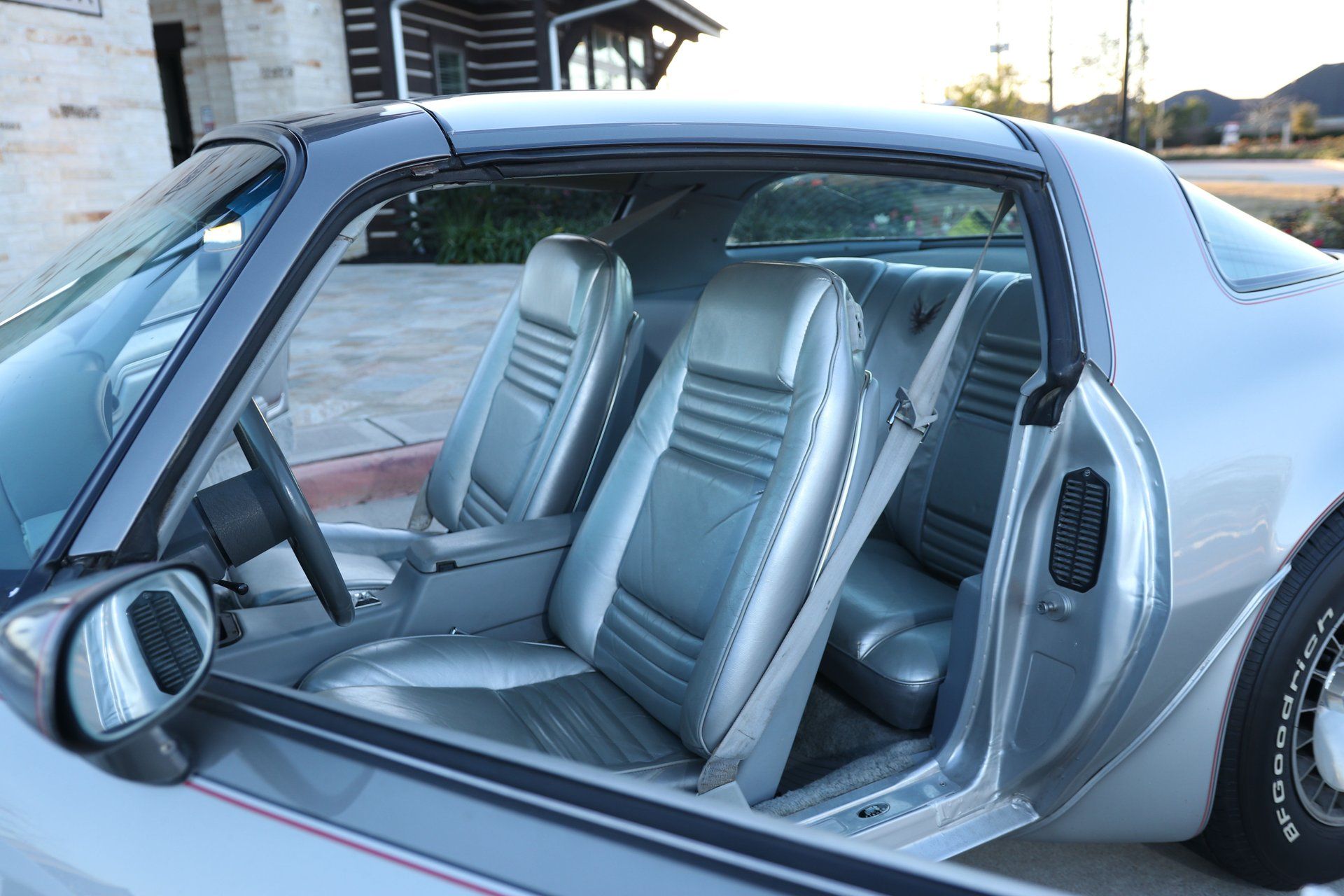 Finished in a unique silver and charcoal with contrasting red and black pinstripes, the '79 Trans Am 10th Anniversary was born to stand out. Adorning the hood is a screaming chicken painted to match. The exterior featured T-tops for optimum sunny cruising, and silver-tint glass hatches, and Turbo Alloy wheels.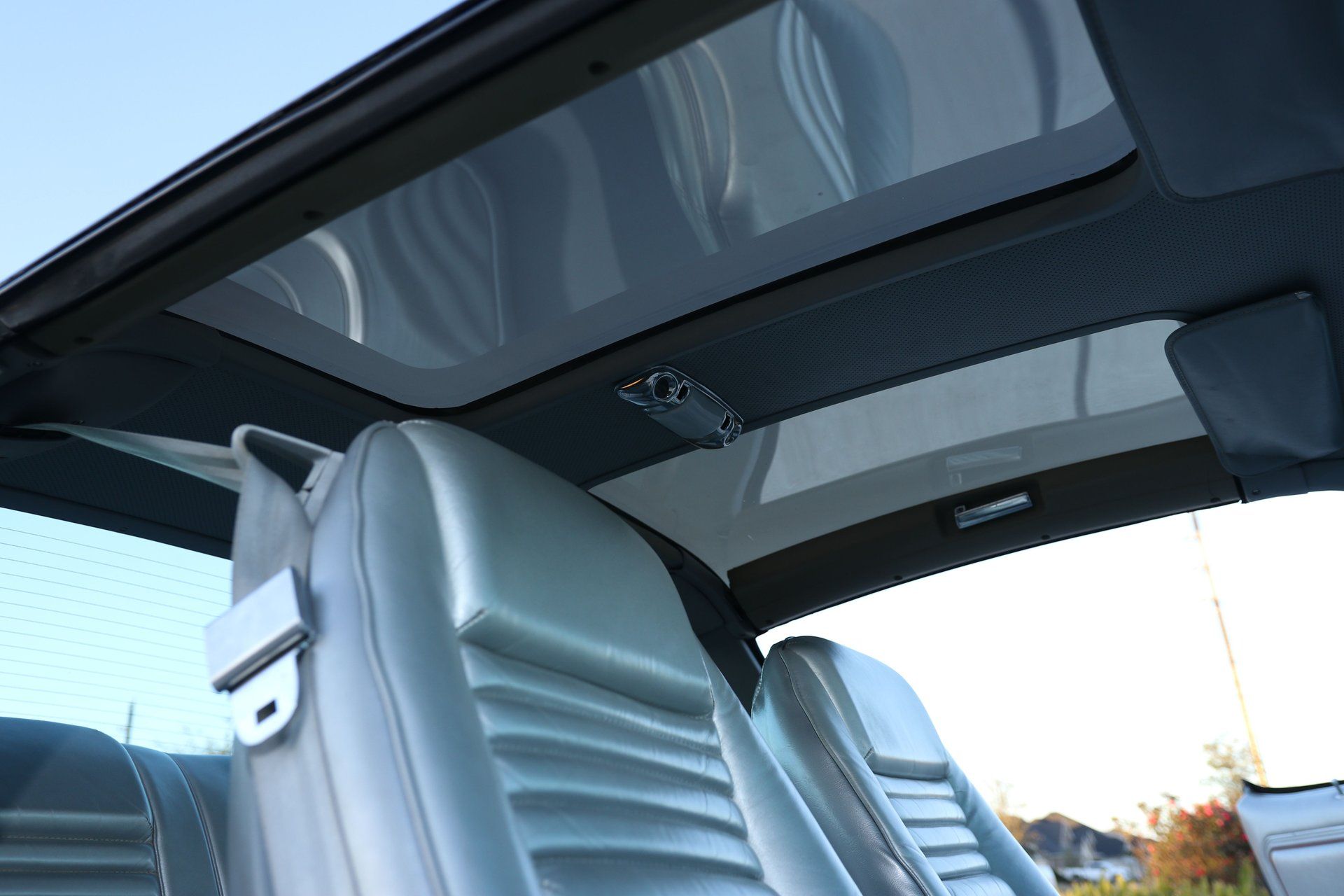 Open the doors or peer into the open T-tops to see a silver leather interior exclusive to the anniversary model. The Trans Am anniversary model was given the works with power everything including windows, locks, and steering, and it featured factory air conditioning.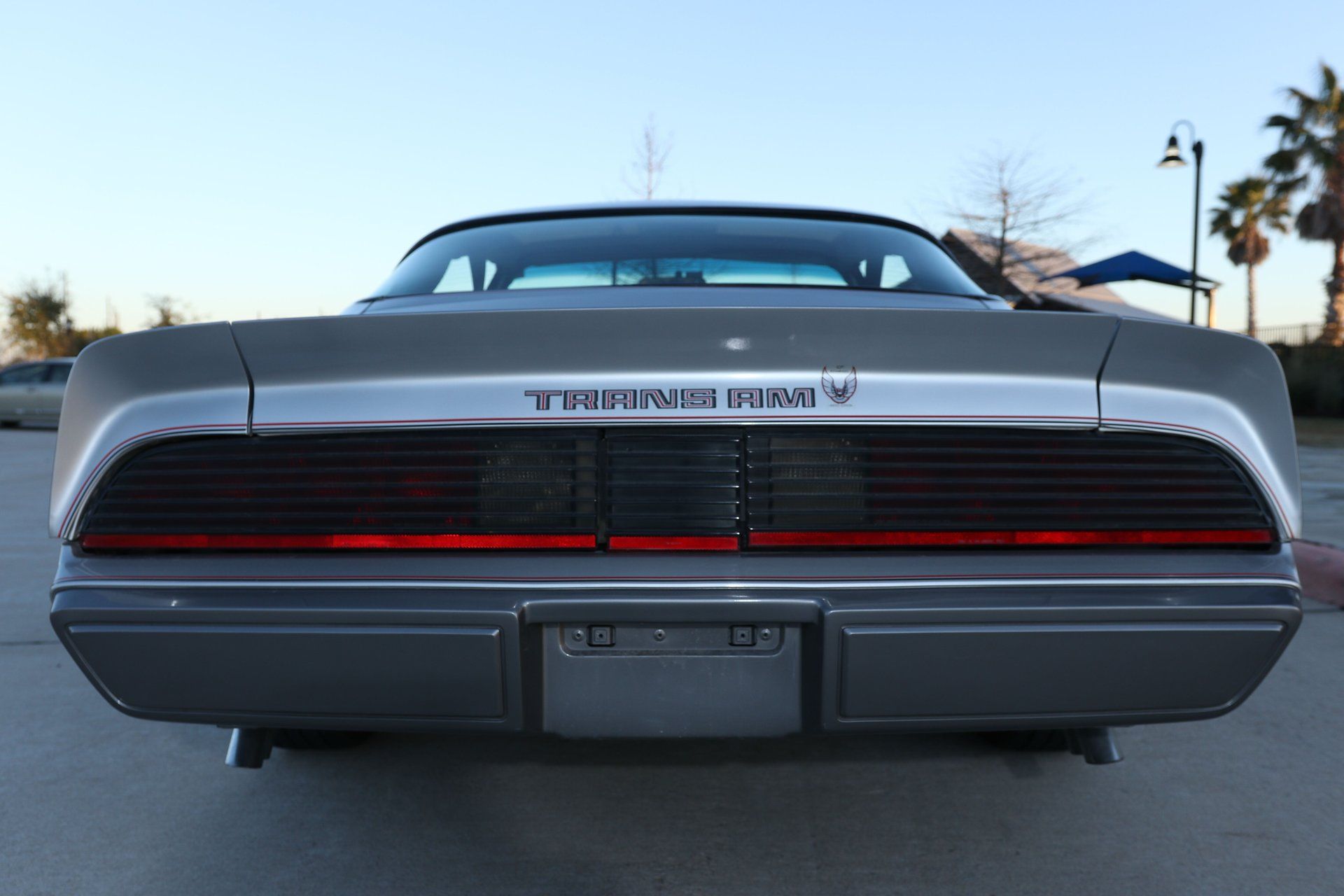 With approximately 48,000 Miles on her, this Trams Am has a lot of live left in it. Check it out here, offered through Cord & Kruise, and with only two days left to bid!