This Porsche features a 5-speed manual and Pascha interior.
---
Porsche sports cars have been an iconic symbol of German automotive engineering and design prowess. The slant nose models are particularly famous for their vast utility and style on the European racing circuit. These were the first Porsches to ever deviate from the iconic front fascia that made the brand instantly recognizable to the eyes of enthusiasts everywhere. So it only makes sense that these vehicles are some of the most desirable models to come off the Porsche production line. With this desirability comes a stable value which has been steadily increasing since the late 1970s, when the cars began getting popular. So how do you get your hands on one of these homologation-made Porsche road racers?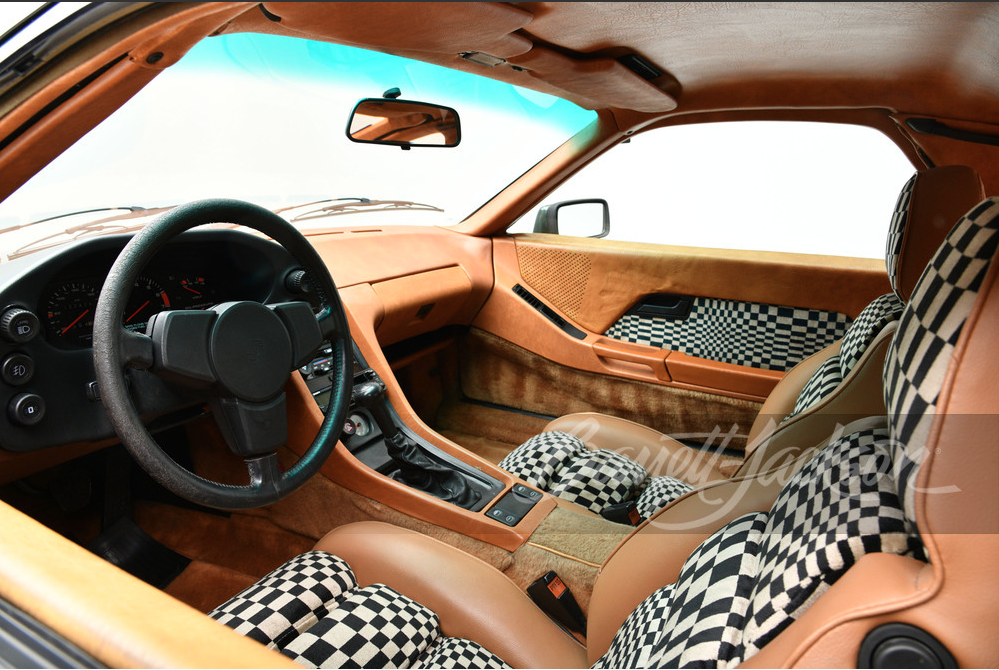 This car might be the perfect place to start as it contains many relics from the golden age of Porsche automotive racing. First up on the list of vintage features that we all miss, not just on our Porsches, pop-up headlights. Those powerful beams make driving an absolute blast as they turn heads in amazement at the vintage design. Under the hood of this uncharacteristically powerful Porsche is a respectable 4.5-liter V8 engine that puts out an astonishing 219 horsepower, a massive number for the sports car brand we all know and love.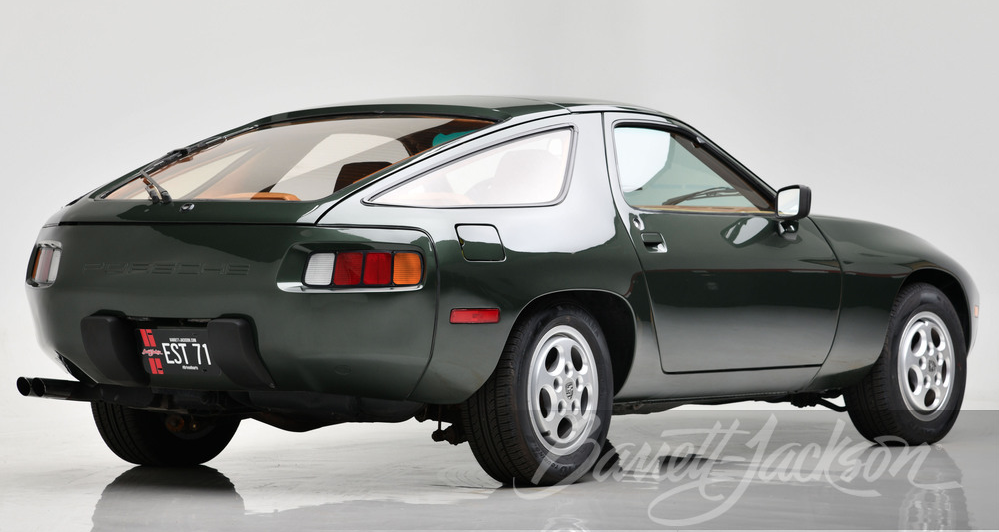 All of that power is sent through a five-speed manual transmission which is the perfect setup for this comfortable driver's vehicle. That gearbox is connected to a tastefully designed black shifter that complements the brown and checkered leather seating, ideal for this small German sports car. The exterior is a deep green color scheme, almost black upon first observing the vehicle but becomes increasingly bold as you stare at the enticing body lines. This is the perfect vehicle for any German automotive enthusiast looking for an enjoyable driving experience and style to match. A pre-auction estimate of $125,000-$150,000 suggests that this 928 would be one of the best available.