This one might've been faster than the actual race cars…
---
In 1969, Chevrolet showed off one of their most illustrious production cars available. That vehicle was a 1969 Chevrolet Camaro with a massive V8 engine and some serious graphics. Models like this one were the pinnacle of everything it meant to be a real car enthusiast back in the day. So with all of that in mind, what makes this vintage Camaro so special?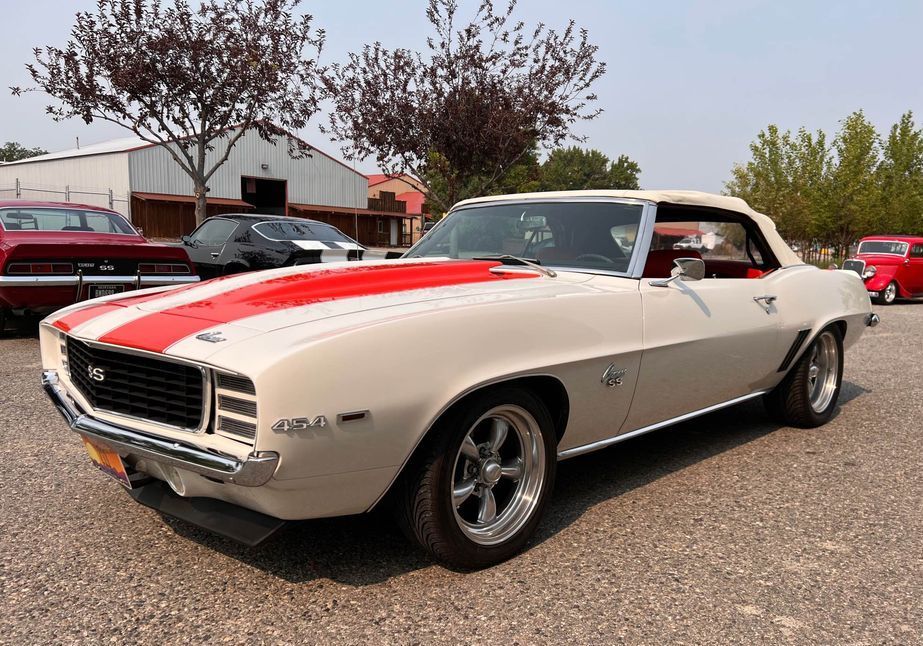 First of all, there is the bright white and orange paint job that tells you what's up with its performance. On the body, it's a splash of that white paint with dual racing stripes running across the roof line. Needless to say, Chevrolet wouldn't have had all that much trouble marketing the car. So that's exactly what they did, on the Indy racing series tracks.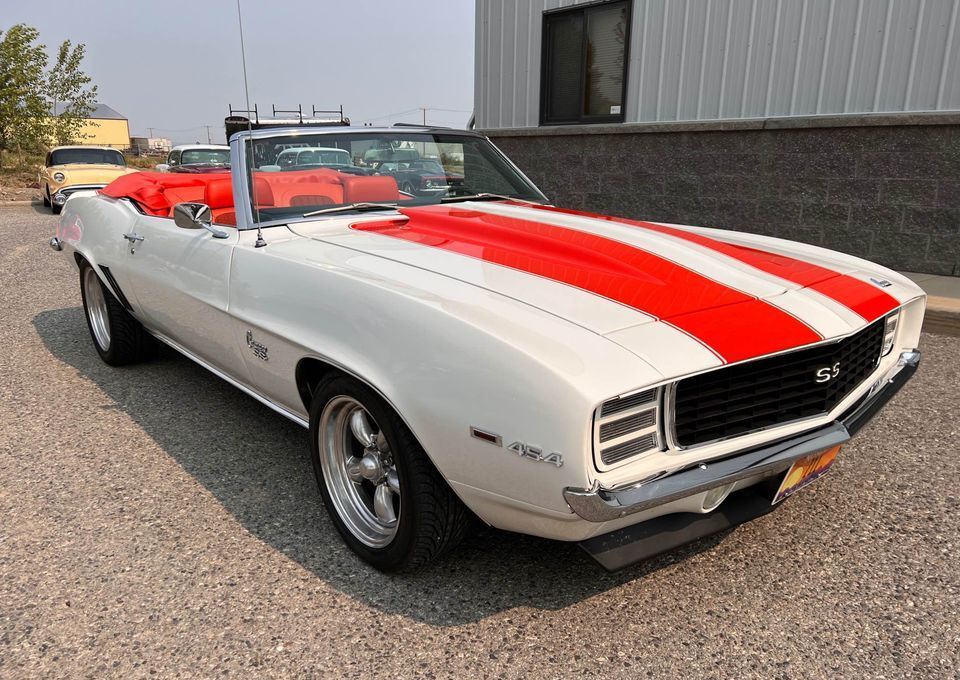 Under the hood was a V8 engine that showed up to every party ready to rock and roll. A total of 454 cubic inches of displacement flow through the block making it a beast to compete with on any road or track. Finally, there is the four-speed manual transmission which allows for great acceleration and top speed. Overall, this vehicle might have been nearly as fast as the racers it shared the track with and you could be it's next driver.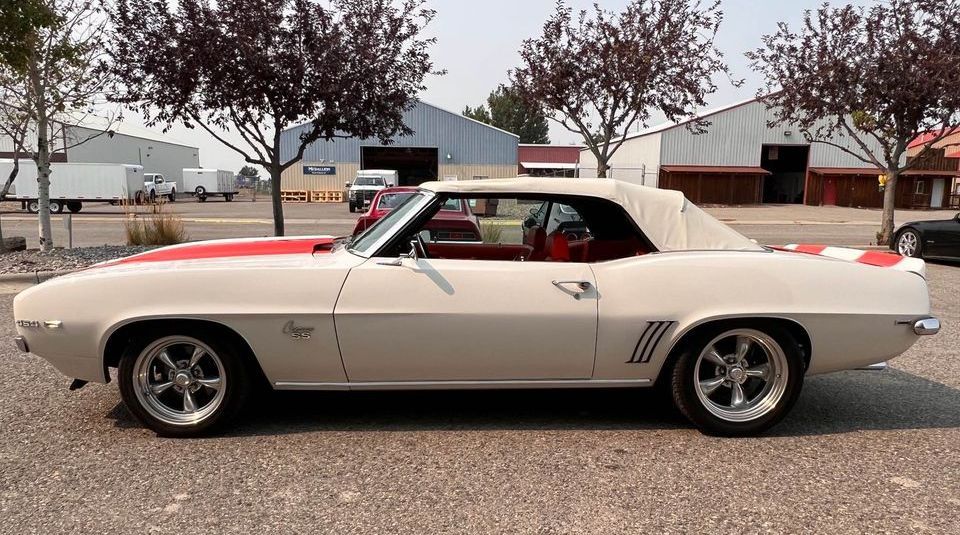 Join us in comfort and convenience on your phone, computer or device of your choice for the 4th Annual Intermountain Online Classic Car Auction! An excellent line-up of classic and collector cars are presented for sale at auction through our online bidding partner, Proxibid. A limited number of Road Art/Memorabilia items will be sold as well. Bidding opens on lots at 8am MST on Saturday, March 11th. Bidding closes on lots beginning at 10am MST on Saturday, March, 18th. Cars close in 3 minute increments according to run order. 50+ lots are expected with some of the region's finest classic and collector cars for sale at our Online Only Auction, Saturday, March 18th. Mark your calendar to start bidding on Saturday, March 11!