Check out one of racing's most underrated performance cars.
---
The AMC Javelin is one of racing's instantly recognizable muscle cars for its incredible tenacity and powerful V8 engines. Still managing to fool the competition with unique looks and a relative reputation on the drag strip, these cars were wildly competitive for their time. In an era focused solely on speed and style, these vehicles dominated in almost every performance-based platform. So it seems pretty easy to see why one might want to get their hands on one of these incredible machines, but how do you know which is right for you? The answer is more straightforward with this vehicle than in other classics because of its flamboyant design and all-American attitude of 'if you're going to do something, go all-out with it!'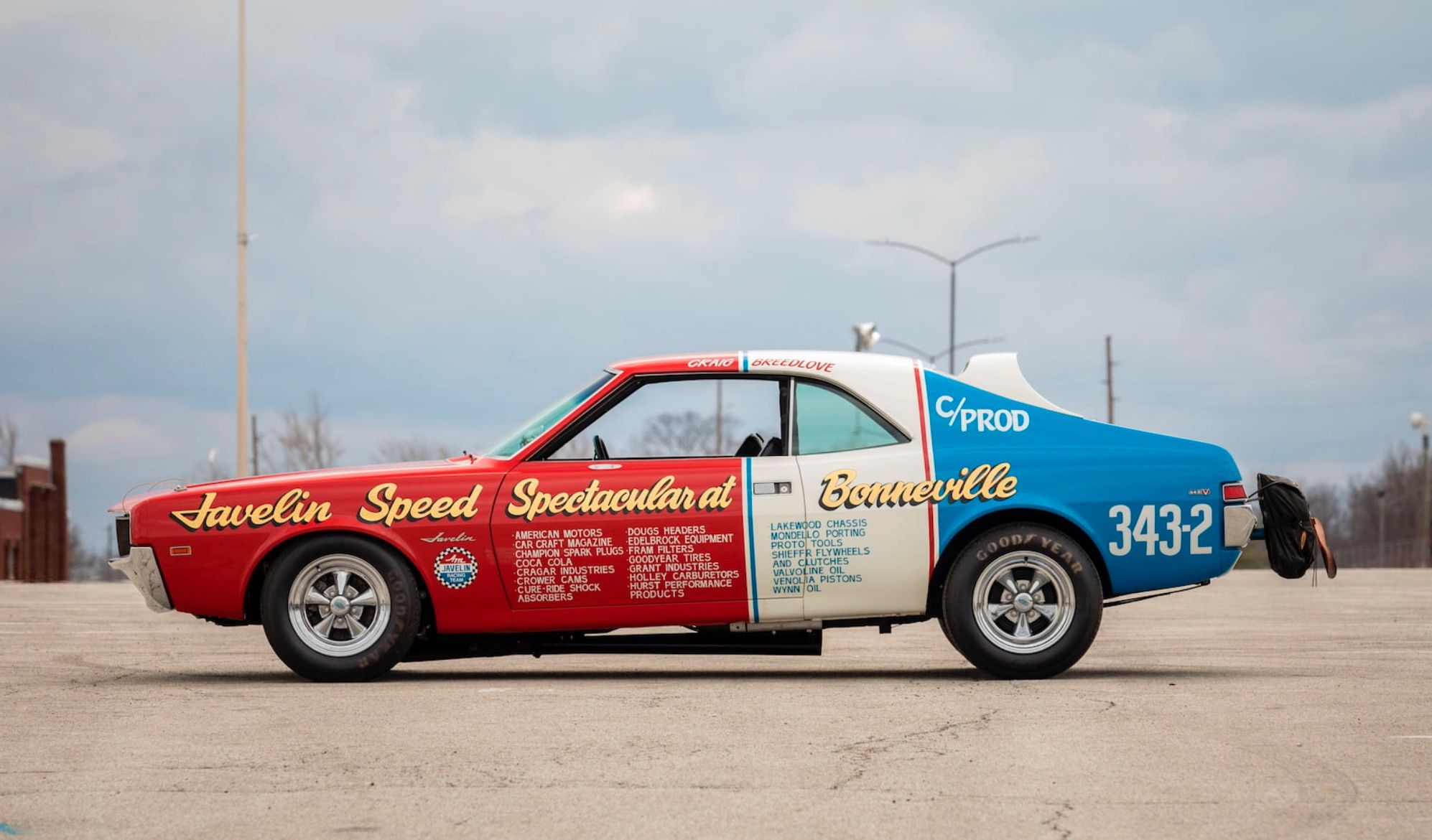 That is exactly what this 1968 AMC Javelin does best, as it precisely embodies our great nation's spirit. You'll see the bright red, white, and blue of an American racer with a passion for winning on the exterior. You might think this is just a flamboyant way of hyping oneself up and boasting about the performance. Of course, you'd be right about that, but the difference is that this muscle car can back it up. Speaking of backup talk, this vehicle has a ton of performance to show up any Mustang, Camaro, or Challenger.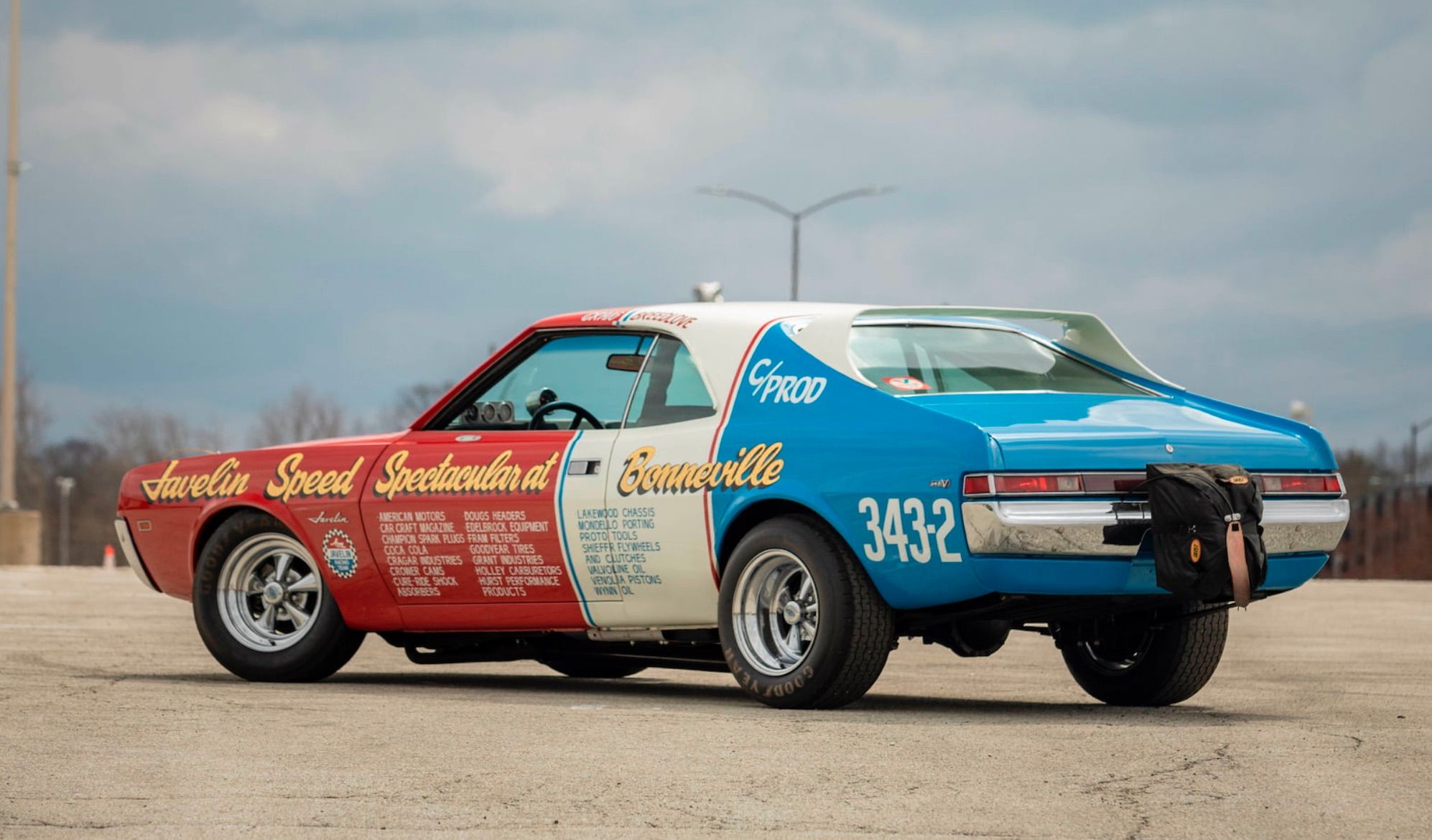 Under the hood of this wildly fast machine is a potent V8 engine that utilizes a relatively low displacement compared to what you might expect. With 304 cubic inches on its side, this high-revving engine puts all other V8 engines of similar stature to bed. Considering the roof-adjacent spoiler/wing, some of you may be wondering about the top speed of this race-bred masterpiece considering the roof-adjacent spoiler/wing. After a mile of acceleration, this vehicle has managed speeds of 161.7333 miles per hour, making it incredibly quick for a vintage muscle car. Even by today's standards, this vehicle is pretty fast, making it the perfect muscle car for any enthusiast who loves older vehicles and still likes having fun at the track.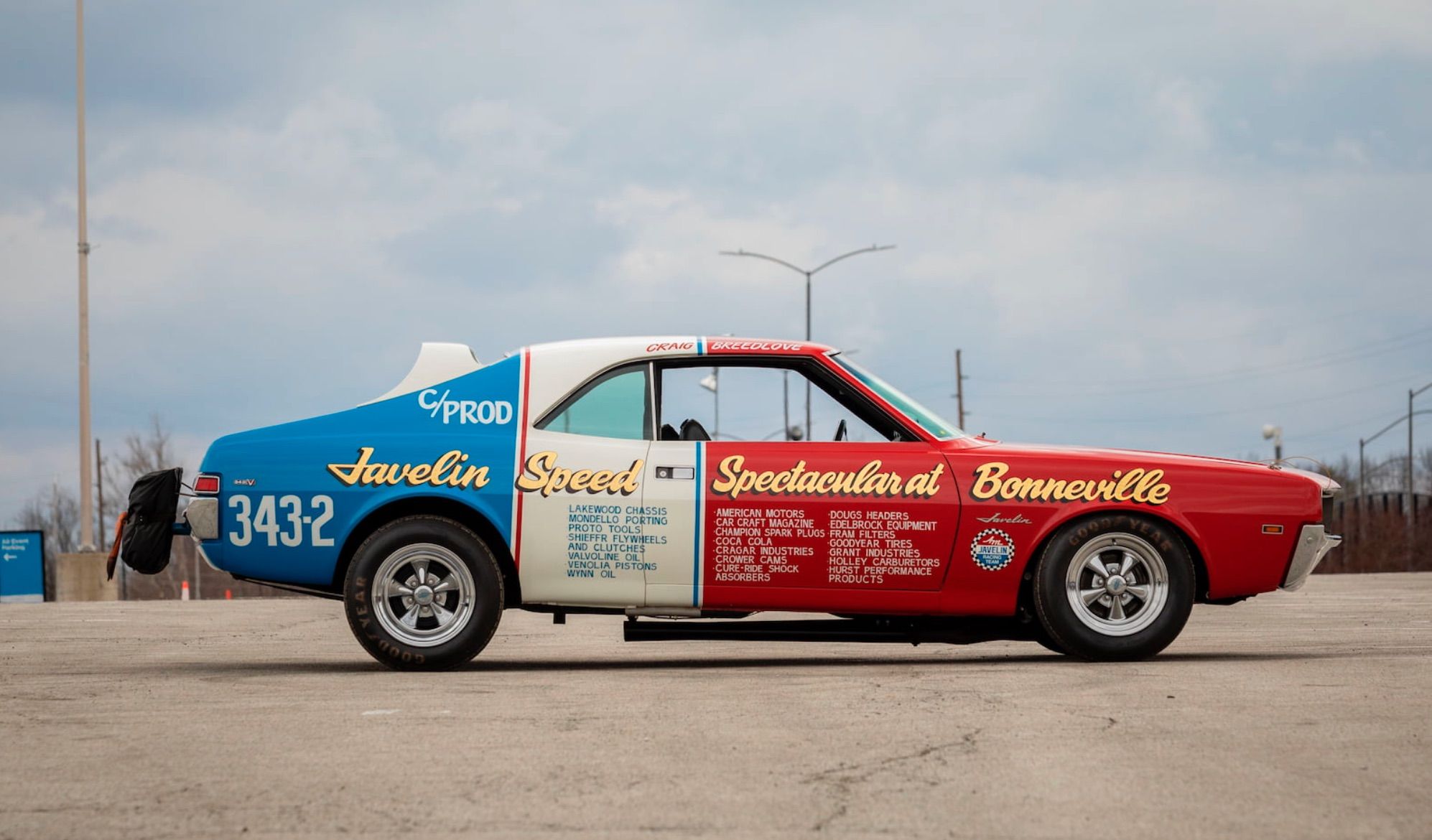 Please visit here to see the entire collection of great AMC vehicles.