The restoration alone cost $125,000.
---
One of the most highly desired Mustangs to emerge from the muscle car era is the old-school Boss 302. Built as a Trans Am road-racing qualifier, the Boss was the brainchild of stylist Larry Shinoda, who is also credited for the Camaro Z28 as a former GM employee. One of his first efforts with the Blue Oval was the successful classic Mach 1. Given a two-year production run, Ford built 1,628 Boss 302 Mustangs for 1969 and 7,013 cars for '70. This incredible example of a 1970 Boss 302 Ford Mustang will soon be crossing the auction stage at the 2020 Fall Carlisle Collector Car Auction at the Carlisle Expo Center in Carlisle, Pennsylvania.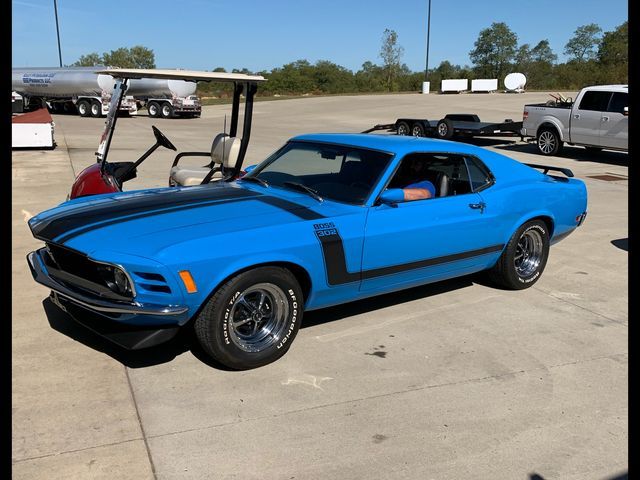 Finished in a stunning Grabber Blue with the exclusive reflective black "hockey stripe" down both sides and "T" on the hood, this gleaming gem is the final result of a fresh $125,000 restoration. Shinoda used his knowledge of aerodynamics and applied it to the exterior of the Boss 302 by enclosing the fender vents and adding a front spoiler. For the '70 model, the quad headlamps were replaced for double units bordered by faux air intakes and a "shaker" hood scoop. Open the doors to this particular beauty to reveal a new black interior. The car even comes with the correct spare and jack.
Powering this beautiful Boss is the correct Hi-Po 302-cubic-inch V8 engine that is backed by a correct 4-speed manual transmission with a Hurst shifter. This specific solid-lifter small-block was created in 1968 for the SCCA's Trans-Am road racing series in 1969, and it was topped by a 780-cfm Holley four-barrel carburetor, the biggest carb utilized by Ford. The Boss also employed an upgraded race-inspired suspension and power front disc brakes. For the 1970 model, the engine received smaller intake valves and a 6000-rpm rev limiter.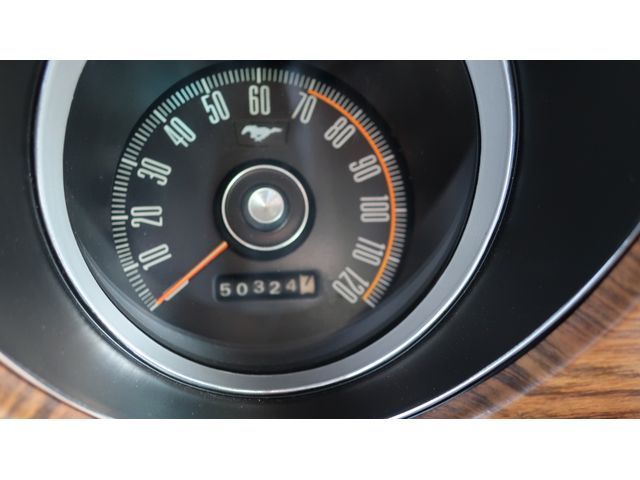 To top it off, this beautiful classic pony even comes complete with a Marti Report. If interested in this gorgeous 1970 Boss 302 Ford Mustang, it will be at the 2020 Fall Carlisle Collector Car Auction. The auction runs October 1 & 2 and runs in conjunction with Fall Carlisle. Fall Carlisle is an automotive flea market event that runs September 30-October 4 at the neighboring Carlisle PA Fairgrounds. Bidding is available in person, online or by phone, but no matter which way you choose, you must be registered to bid.