These are not easy cars to find.
---
In 1993, German automaker Porsche started down a rabbit hole with the intention of creating the fastest street-legal production 911 they've ever made. By 2010 Porsche announced the RS variant and in 2017 the 991-generation effectively whittled the models 60-mph acceleration down to just 2.7-seconds with a blistering top-speed of 211-mph. Production ended in 2019 and only 1,000 examples were built. For those of you who missed your opportunity to snatch up one of these limited production Porsches new, Bring a Trailer is doing what it does best by offering buyers a second chance.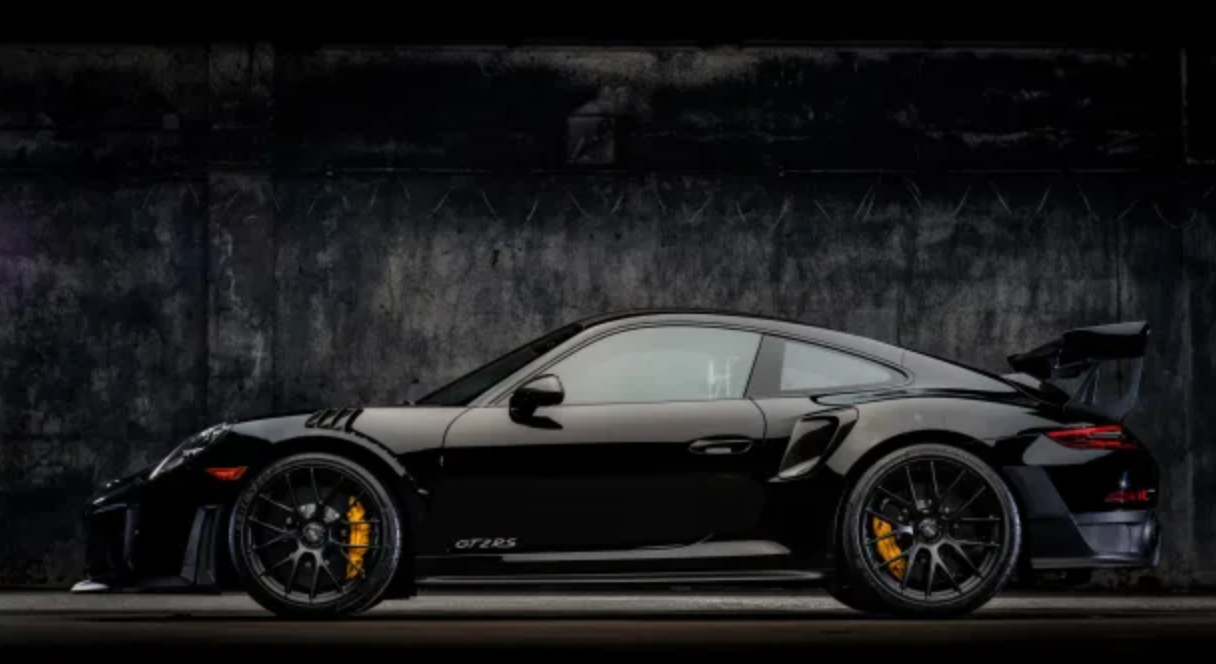 This 2018 Porsche 911 GT2 RS features a black finish over a black leather and Alcantara interior. Adding to the potency of the cars 700-horsepower twin-turbocharged 3.8-liter flat-six, it is equipped with the Weissach Package which further reduced weight with the implementation of ever more carbon fiber and titanium parts. Power is routed to the $13k option black center-lock magnesium wheels through a 7-speed PDK dual-clutch automatic transaxle. It also features a front-axle lift to help the car navigate rougher roads.
The interior features a Bose surround sound, extended yellow deviated stitching, white instrument dials, and the Light Design package. Despite a starting price of $293,000, some buyers ended up paying half a million dollars for theirs and, according to the original window sticker, this car wore a $349,730 price tag. Now that the car is up for auction with just 700-miles on the clock, it will be interesting to see if someone gets the deal of a lifetime or if this car still carries a premium. For what it's worth, with 5 days left to bid, the price is already up to $250,000. The original factory manuals, a window sticker, two keys, a clean Carfax report, and a clean Oregon title are included with the car. Avant-Garde is one of Bring A Trailers top sellers with over 300 cars sold. Find out more about the process here.