This is how you tackle the trail in style.
---
Available through Vintage Cruisers, this 1978 Toyota FJ40 Turbo Diesel is a tremendous Land Cruiser to consider. It has that classic look everyone loves, combined with rugged performance, a newer turbo-diesel powertrain, and plenty of custom features. To build this same rig would cost quite a bit more than the asking price, so you're getting a lot of Cruiser for the money.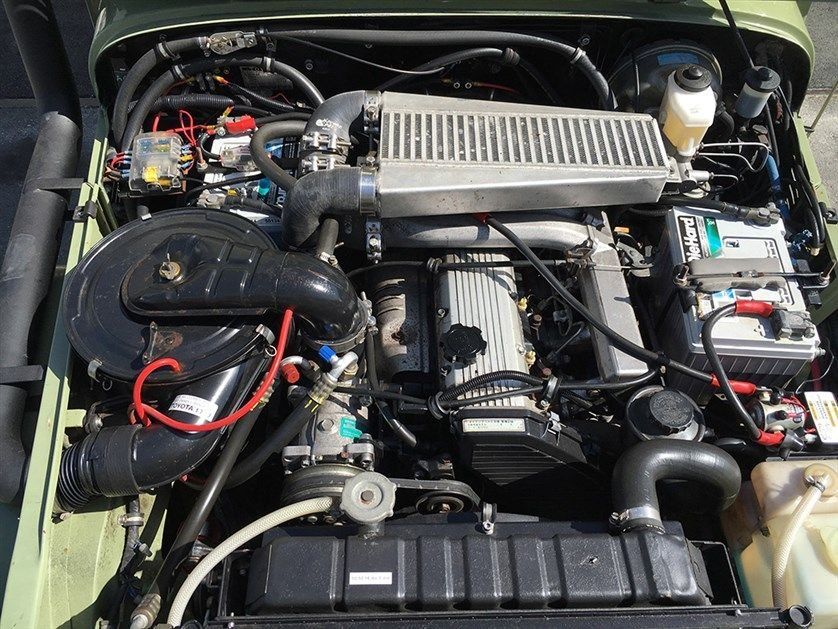 One of the most compelling features for this Toyota is the newer Toyota 1HZ 6-cylinder intercooled turbo-diesel powertrain. It's paired with a 5-speed transmission, which means smoother highway travel for when you take this on a long-distance trek. Power steering is also included, a big help as you navigate any trail or road. Disc brakes have been fitted to this rig, another excellent aid you'll most definitely enjoy having.
Making the most of the power from that turbo-diesel engine is a carbon-fiber body which preserves the classic look of this rig. It even has a nice green exterior with white roof and grille surround.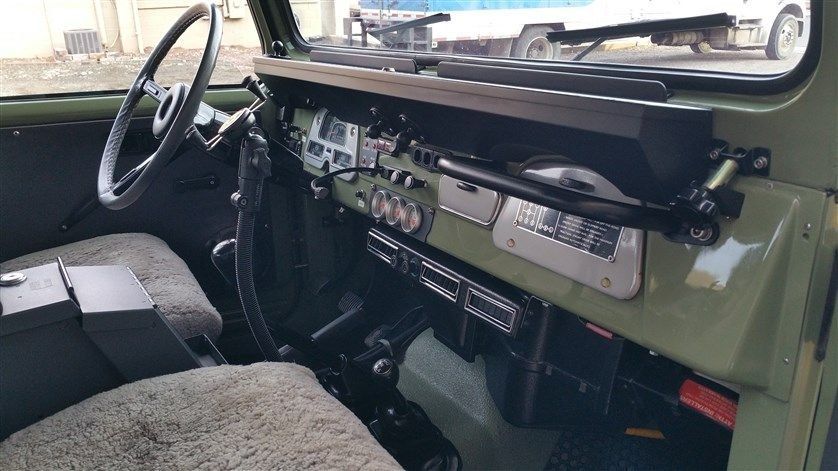 There are some nice comforts and conveniences onboard this off-roader, making any trip that much better. Among them is air conditioning, new heater, a custom sound system, roof basket, headlight cages, steel bumpers, and tailgate basket. Once you hit a difficult trail, you'll definitely appreciate the capability of the ARB air lockers and Warn winch mounted to the front bumper. The powder coated frame helps to guard against corrosion, a force which has claimed far too many classic FJ40s, so that's a big bonus.
Get answers to your specific questions or find out about the purchase process for this Toyota FJ40 by contacting Vintage Cruisers directly. The dealer does offer financing.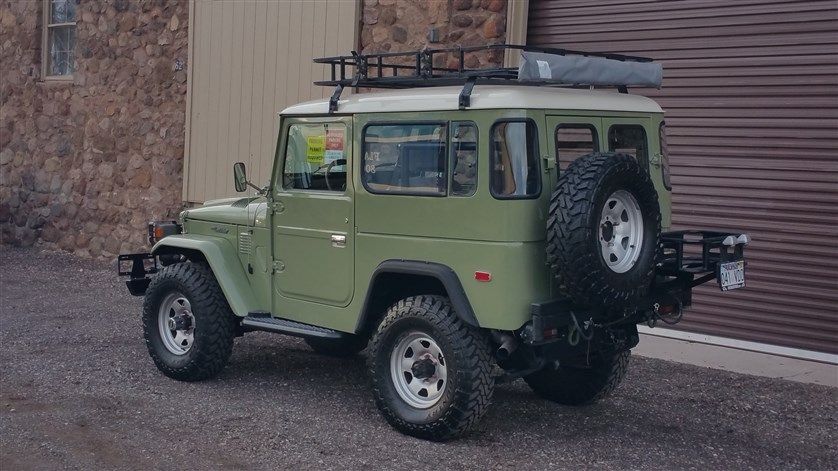 You might want to look over the rest of the Toyota Land Cruiser stock, just to be sure this is the one for you. Also, you can sell your own Land Cruiser.
More Cool Off-Roaders