The level of craftsmanship applied to this truck is absolutely meticulous.
---
Chevrolet5 Window pickup trucks are wildly popular, thanks to their unique styling that's about as American as apple pie and baseball. People just love the way these old workhorses look, but this one is particularly attractive. In fact, as you look at the meticulous details and excellent materials, it's obvious someone really loved this truck.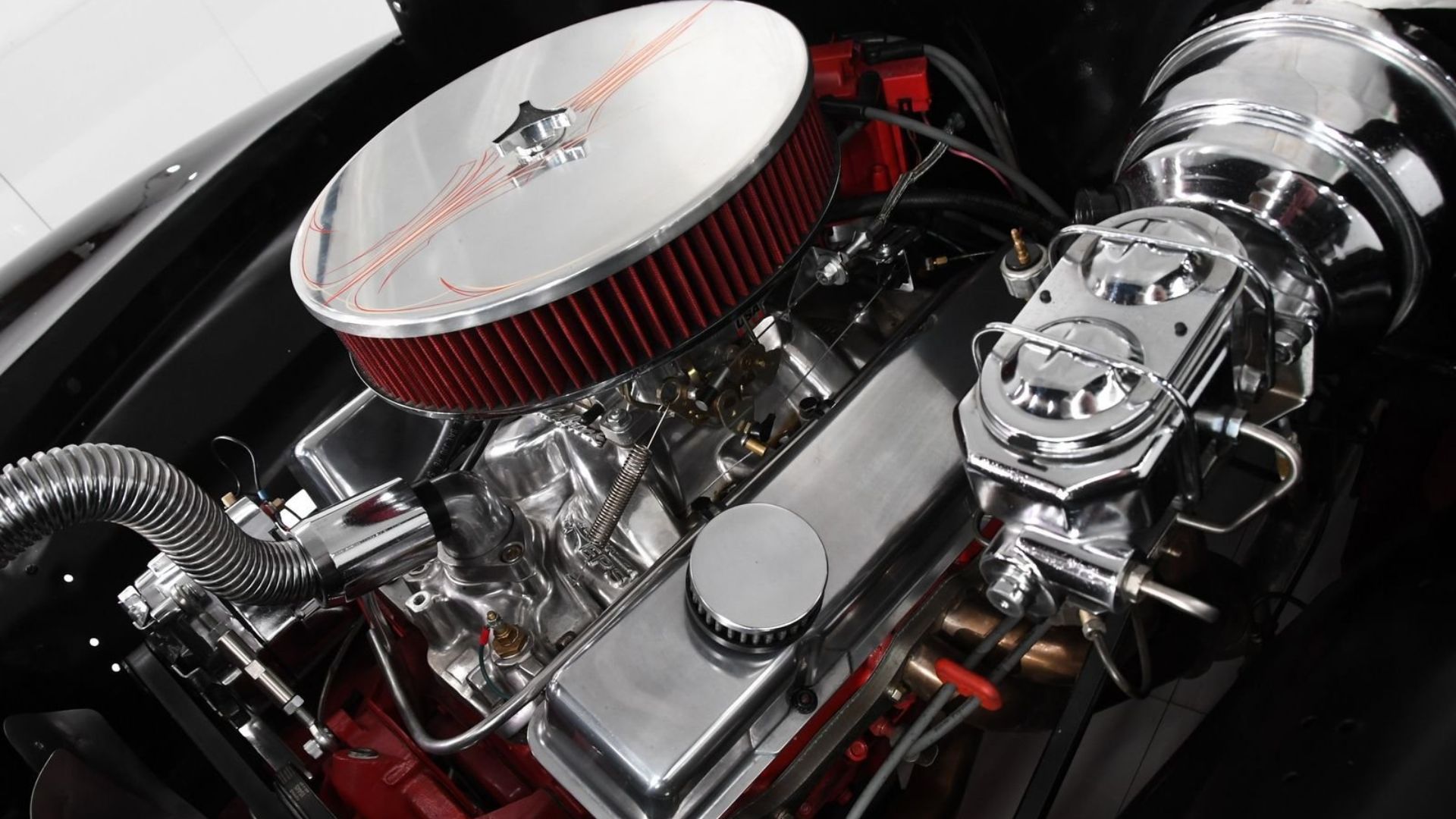 Not surprisingly, this Chevy was the subject of a frame-off restoration. That black paint is shined so much you could practically use it as a mirror to get ready in the morning. What counts even more is the all-metal body panels and fenders, something you don't always find on these 5 Window trucks. There are some imperfections on the exterior, but the brightwork looks excellent and there's nice pinstriping on the nose. You'll also notice the smoked glass, a subtle touch.
Many times you find the real damage on an old pickup in the bed. That's not the case here. Fresh stain on the nearly flawless wood and highly polished metal strips complement the bed walls, which have been sprayed with bedliner for durability.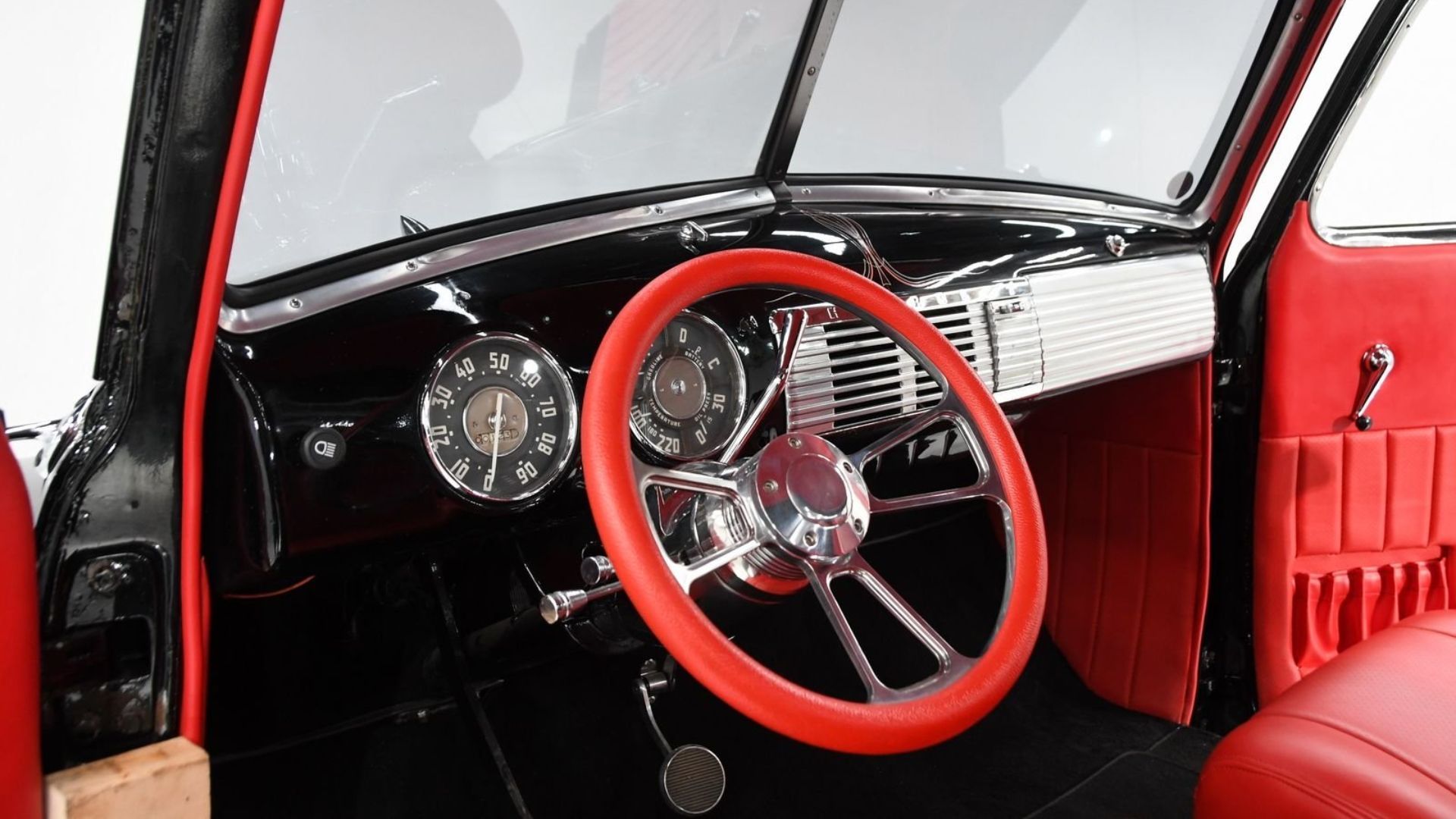 While the exterior looks sophisticated, the red leather interior is jaw-dropping. You'll notice the door panels, seats, behind the seats, and headliner all have the same pattern in the material. Speaking of the bucket seats, they can recline. There's also new carpeting, a red steering wheel, new gauges which look factory, and pinstriping on the dash just like on the hood.
If you pop the hood, you're greeted by a GM 5.0-liter V8 so clean you might think for a second of eating off it, but that would just get it dirty. That pinstriping from the hood is also featured on the polished Edelbrock intake, a detailed touch you don't normally see. Also included is an HEI ignition system, Edelbrock carb, and stainless steel headers. The aluminum radiator also keeps everything running at the right temperature.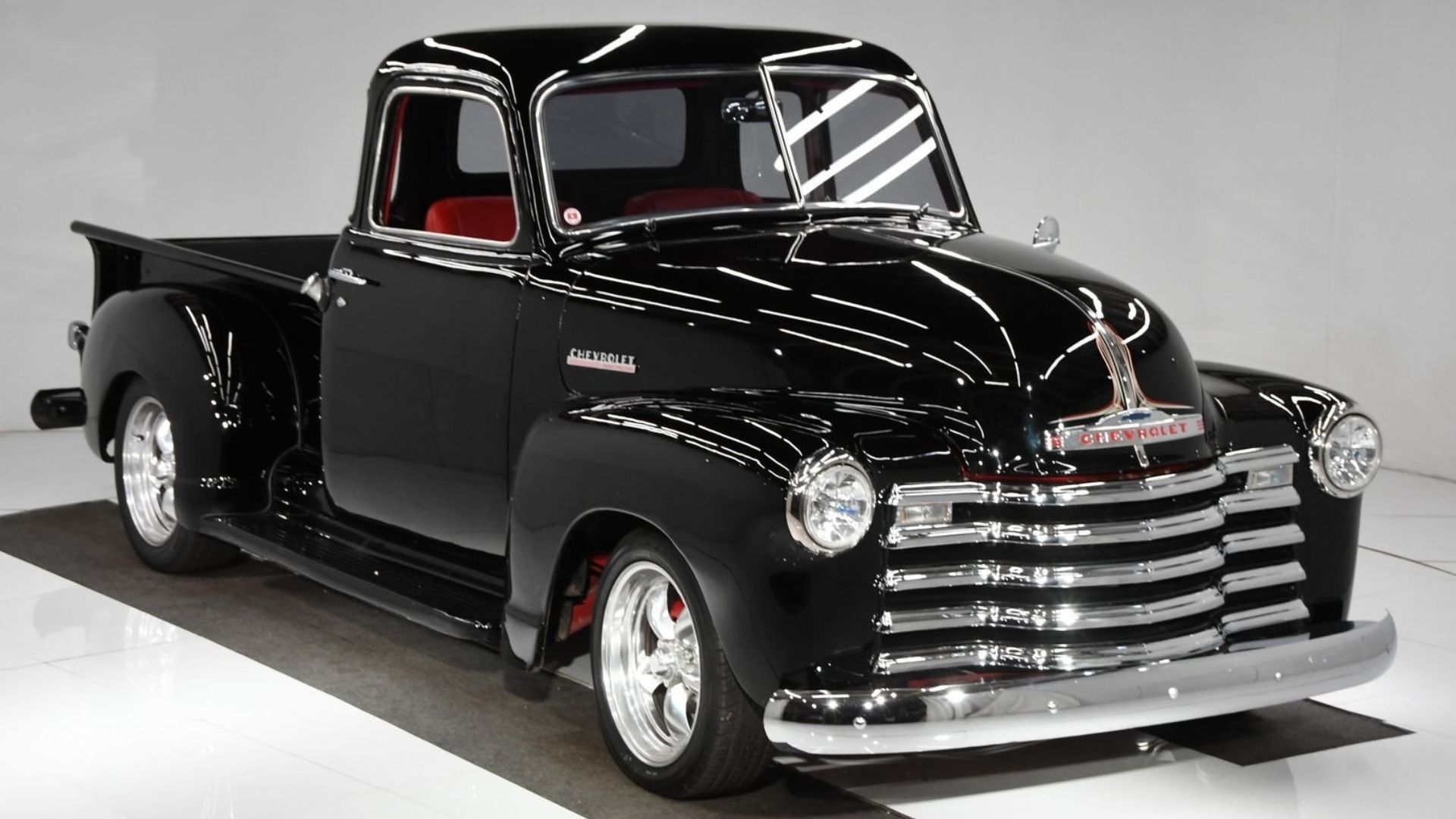 Everything about this 1948 Chevrolet Deluxe 5 Window is beautiful, even the chassis. This truck needs to go to a loving home. If you feel up to the task, contact Volo Auto Museum, which is handling the sales transaction.
More Cool Trucks