Benjamin Franklin once famously said that "nothing can be said to be certain, except death and taxes." We'd like to add the Land Rover Defender to that short list of things that you can always depend on.
---
Over a production run spanning nearly seven decades, over two million Land Rovers were produced based on the original design. The Defender is the most modern version of the classic Land Rover style, debuting in the early 1980s and continuing on until 2016.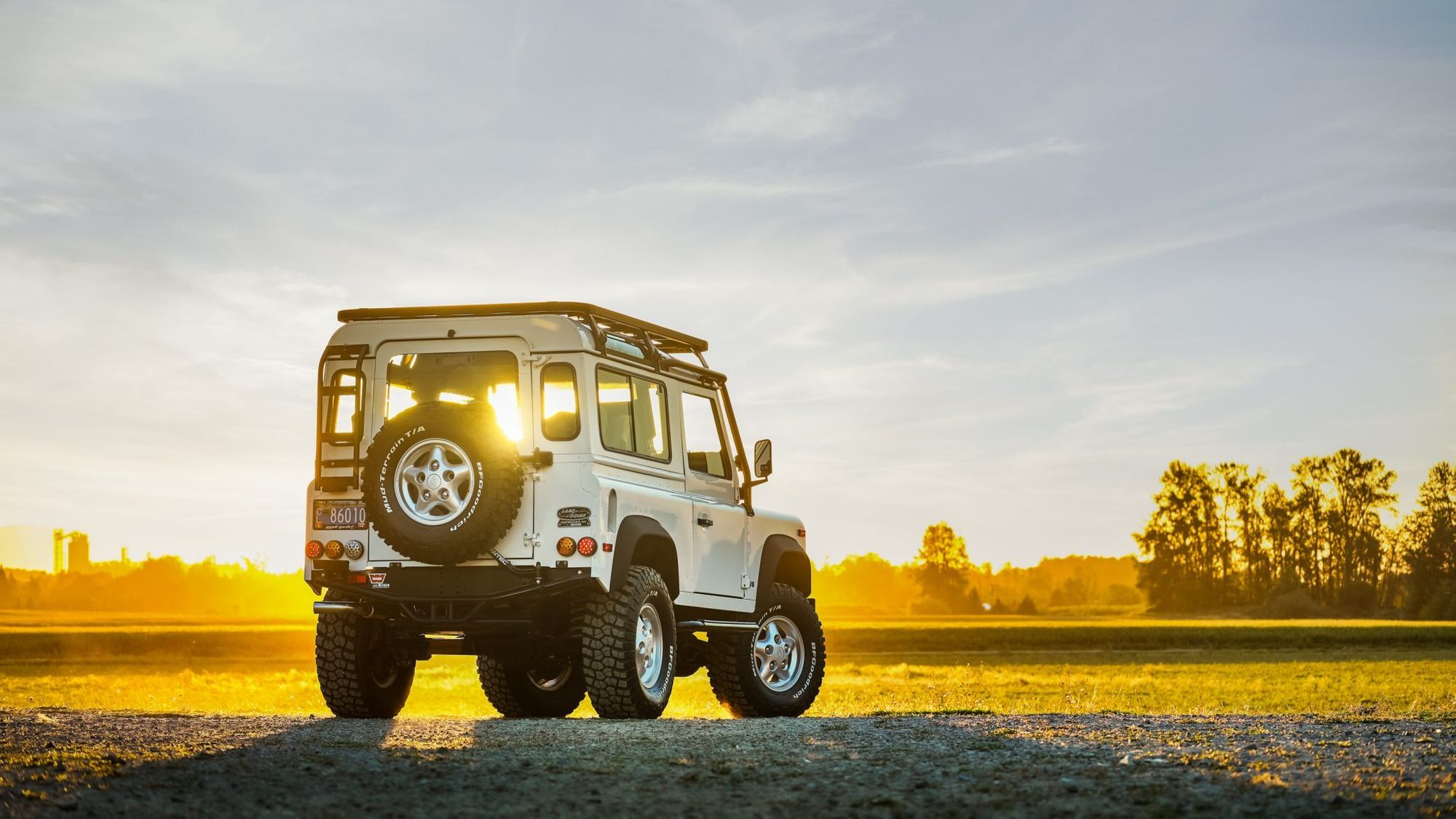 Despite a long, illustrious production run, there are not many of these roaming the United States. They were only sold here in small numbers from 1993 to 1997. This example, found on Bring A Trailer, is one of around 2,500 sold in North America in 1997. Their history and capability have made them desirable collectibles in the years since.
The Defender 90, gets its name from the abbreviated 93-inch wheelbase. While longer wheelbase versions were available, the short and stubby Defender 90 represents the iconic Land Rover shape for many.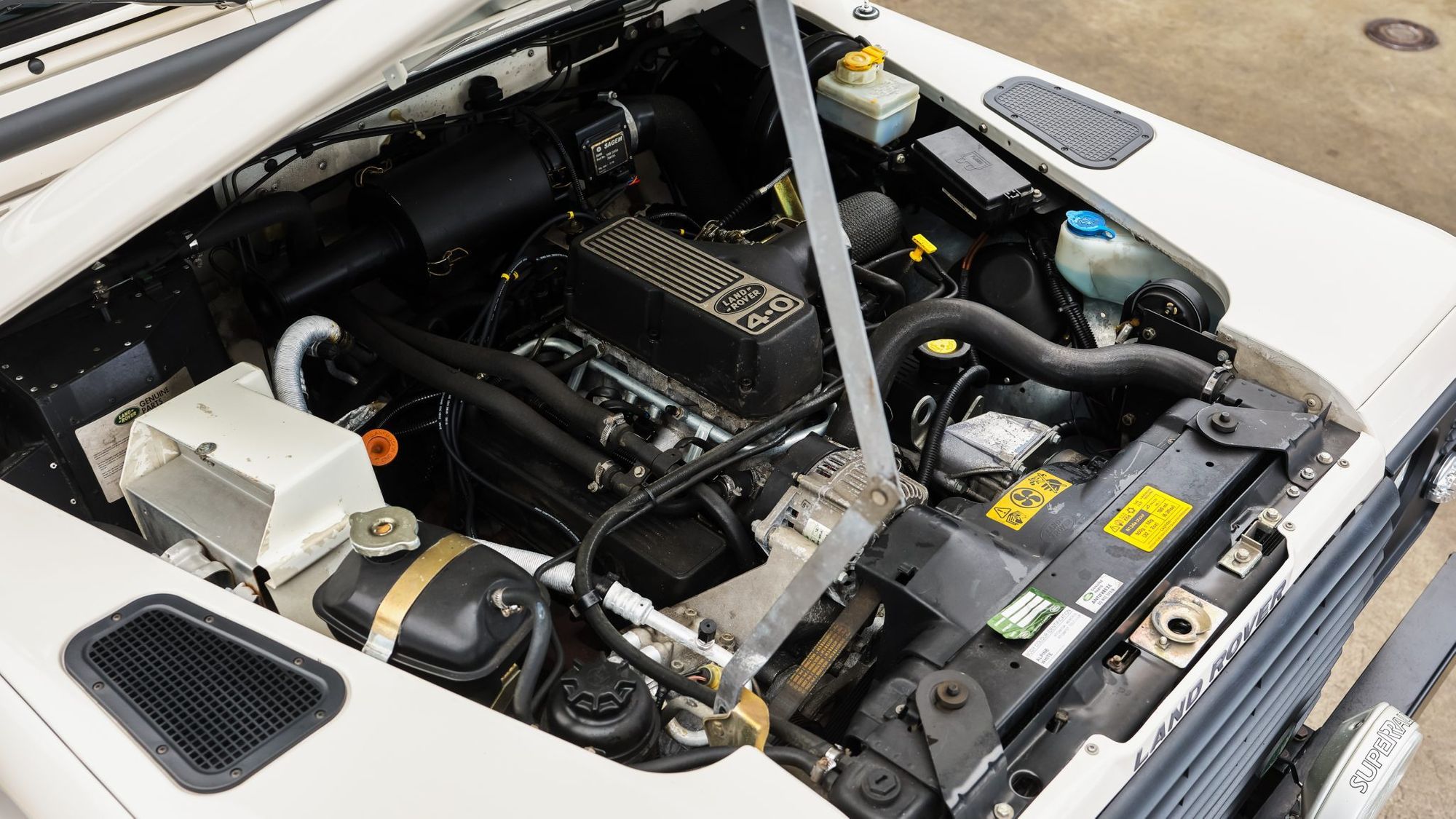 Powering this Land Rover is a 4.0 liter V8, the same evergreen, Buick 215-based design that powered various Land Rover model throughout the years before retiring with the Discovery in 2004.
This example has been tastefully modified with a roof rack, an access ladder, custom bumpers, and off-road lighting. In addition, a 2inch Terrafirma Pro Heavy Duty lift grants clearance to the large 285/75R16 BFGoodrich Mud-Terrain T/A tires. According to the listing, all of the original components are included with the sale.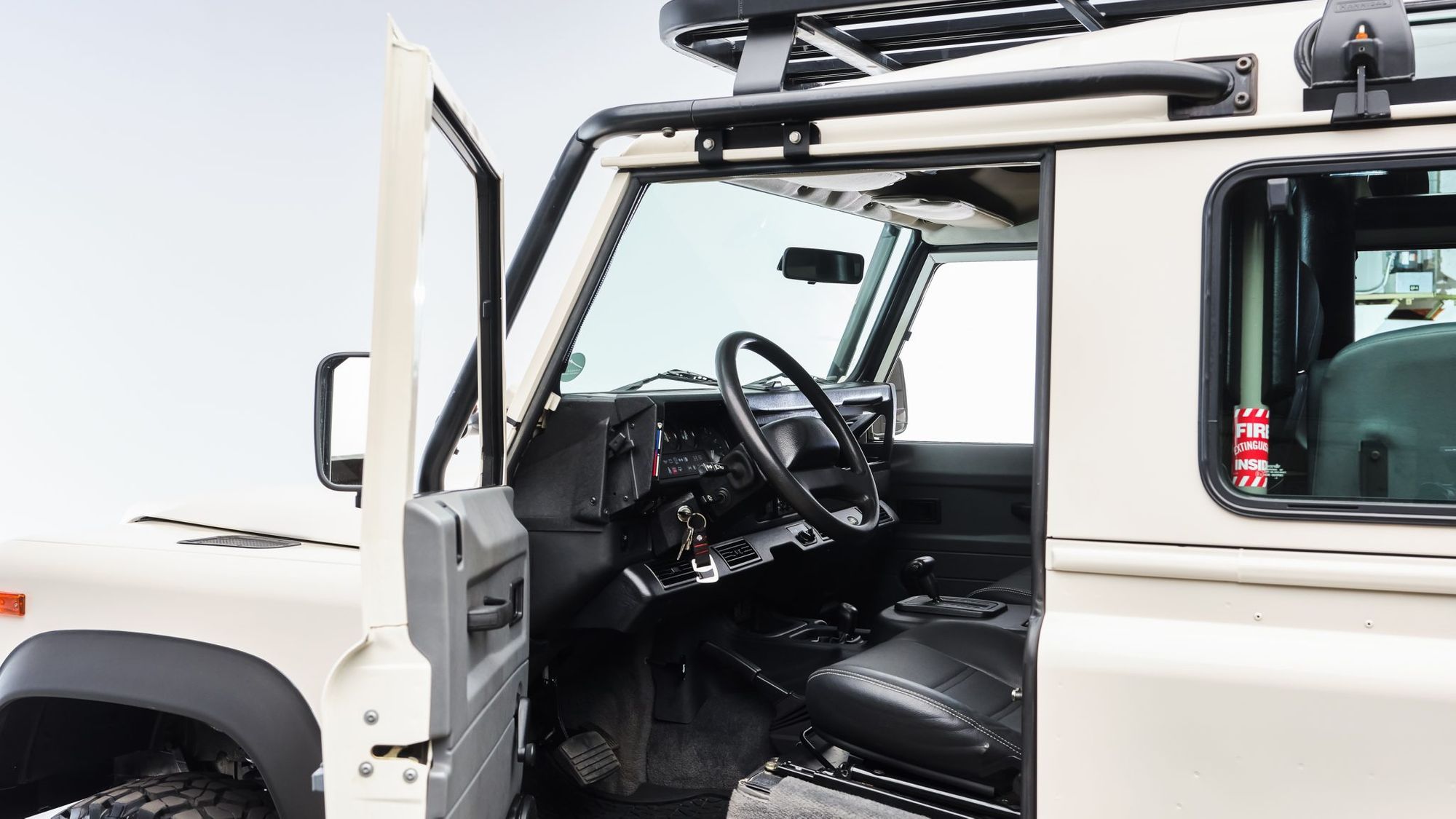 Apparently, this Land Rover sold new at Land Rover of Portland, Oregon, and it has remained in the area since. The current owner purchased it in 2014 and has maintained it to a high standard, with plenty of recent service noted in the ad.