Tri-Five Chevies are among the most desirable American cars ever. Somehow, the '55s and the '57s get all the love, but this '56 Chevy deserves your attention.
---
This one is currently offered up on the Motorious auction block with no reserve. It's apparently spent the last 20 years living a pampered life in a garage in North Carolina, only seeing occasional use over the past two decades.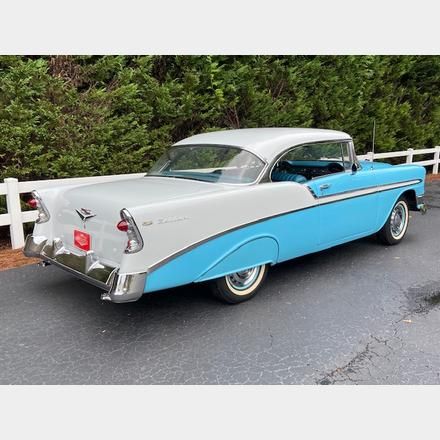 Back in the early 1980s, it was repainted in the correct two-tone Nassau Blue/India Ivory scheme. Apparently, the paint still looks nice, but is starting to show its age now, with the India Ivory parts being the worst off. Still, it's an excellent driver-quality paint job, and the whole car presents well overall.
This Bel Air is powered by a 265 Small Block Chevy V8, with power sent through a three-speed manual transmission that's shifted on the column. The ad states that the car drives well and is mechanically sound.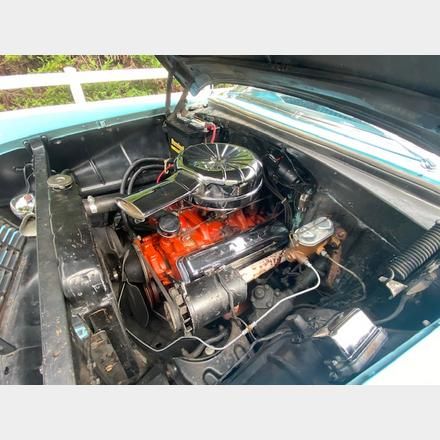 The underside of this classic Chevy is untouched and original, with very minimal rust present. The glass is also original, with the exception of the rear. The driver's side window is cracked. The weatherstripping is also showing its age, but fresh rubber is included. The tires are said to be good.
The birth of the iconic small block Chevrolet V8 helped to make the Tri-Five (1955, 1956, and 1957) Chevrolet Bel Air into a legend of Americana. This is a great way to own a solid, clean example of the breed without breaking the bank.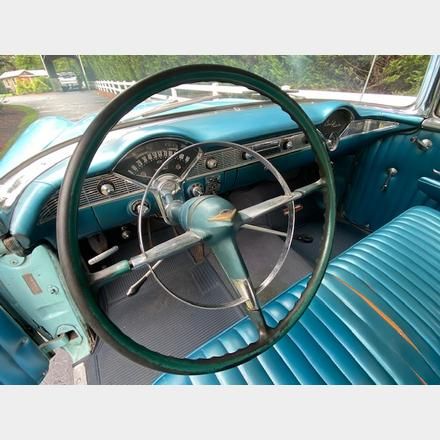 While this Bel Air would certainly benefit from a restoration in its future, it's a car that can be driven and enjoyed right now at a great price. We consider the '56 Bel Air to be underrated compared to the '55 and '57 models, and we'd gladly add this to our garage if we could.