Yes, this supercar slayer is available to purchase, if you have the funds.
---
Call the Porsche 991 GT3 RS a unicorn, white whale, or whatever you want. It's the Porsche 911 which eats supercars for breakfast and strikes fear in the hearts of Lamborghini owners. This one is all dressed up to turn heads and get hearts racing, thanks to the Lizard Green exterior, plus a Black and Lizard Green interior, a combination just about everyone seems to love.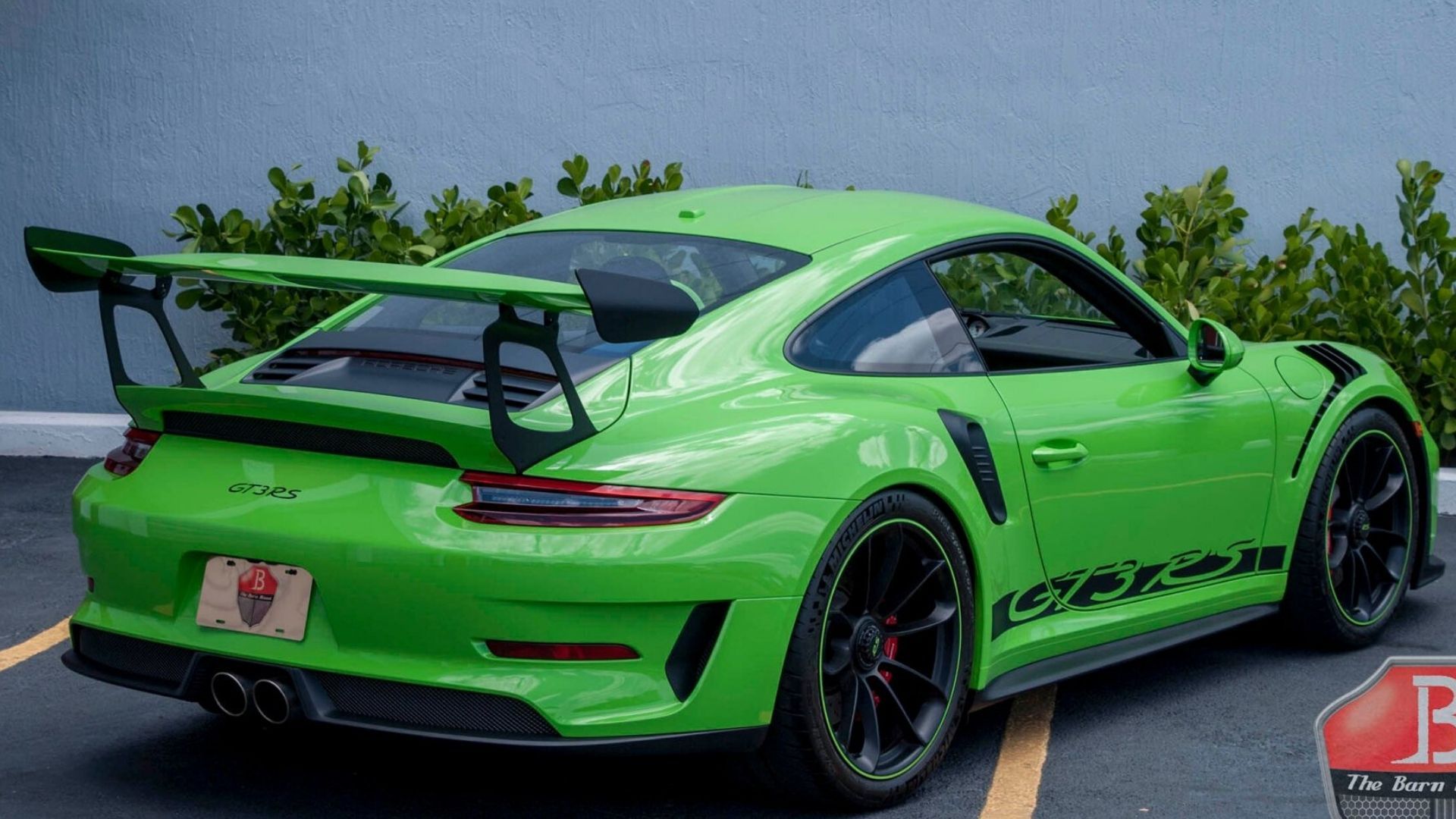 As you'd expect for a 2019 model, this Porsche has only been owned by one person. They've put just over 1,500 miles on it, so this GT3 RS is in outstanding condition. Everything on the exterior and interior looks next to perfect and zero modifications have been done, so you're getting this modern legend in its purest form.
There's good reason why this Porsche 911 GT3 RS is revered. Extreme aero isn't just for show, because the flat-six, 4.0-liter engine pushes 520-horsepower. That's sent to the optional Michelin Pilot Sport Cup 2 tires through a lightning-quick 7-speed dual-clutch transmission. While manuals are great fun, this one does allow the driver to make gear changes, but most humans can't match its crisp performance.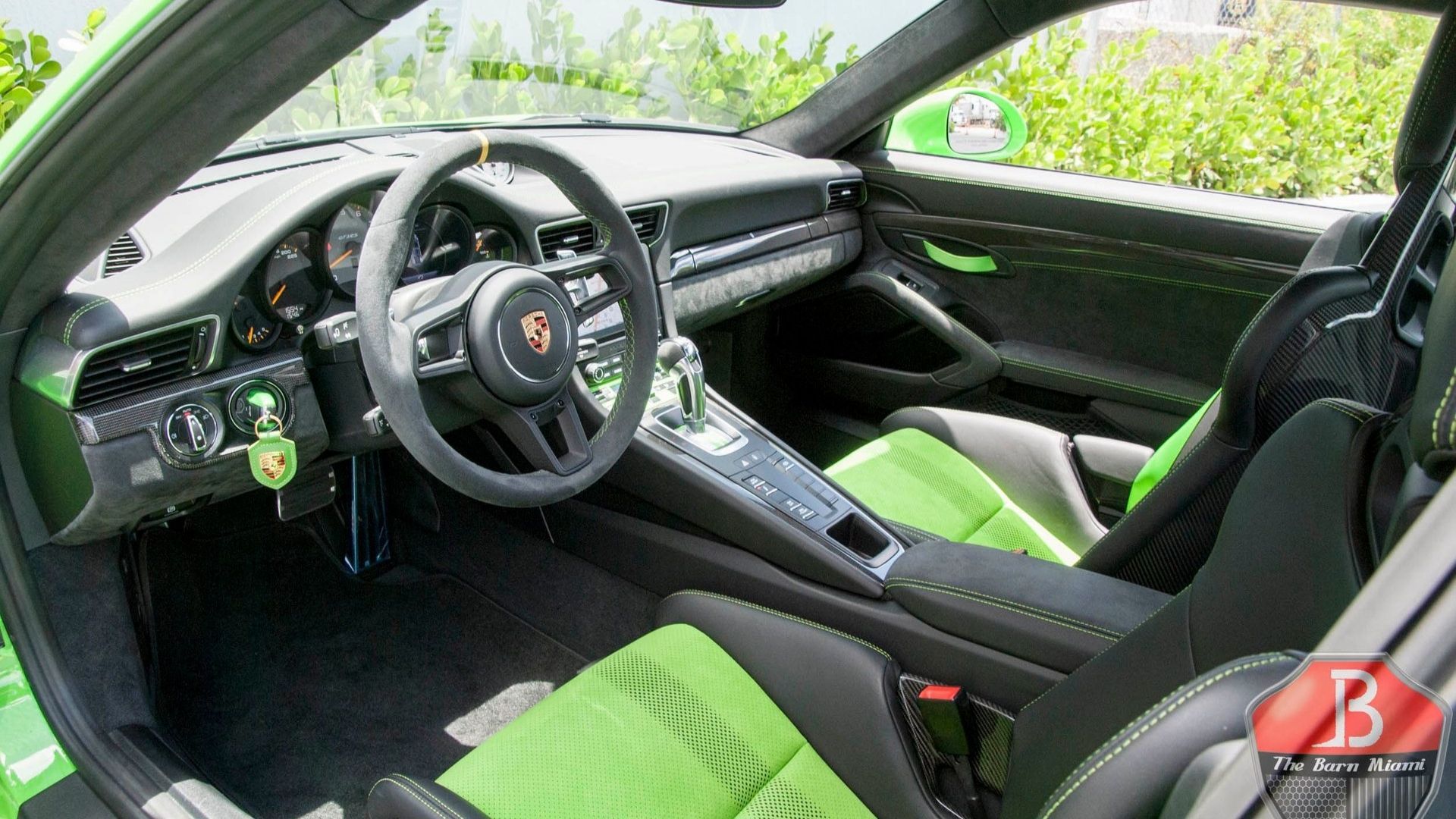 Different media outlets have run tests to see just how capable the latest 911 GT3 RS is and the results are impressive. This car does 0-60 in about 2.9 seconds, 0-100 in about 6.6 seconds, and can polish off the quarter mile in 11 seconds flat at 129 mph. According to Porsche it can also hit 194 mph, but you'd need a track with a big straightaway to test that.
Not only is this Porsche fast and powerful, it's nimble. Struts up front and multilink suspension in the rear are part of the reason. So are the massive cross-drilled, carbon-ceramic brake discs. With a capable driver behind the wheel, this Porsche will carve up turns like a hot knife through butter.
This particular car features both leather and Alcantara in the cabin. Included with it is the original window sticker, factory books, and keys. Also, the seller says the annual maintenance was recently completed, so you don't need to worry about doing that right off the bat.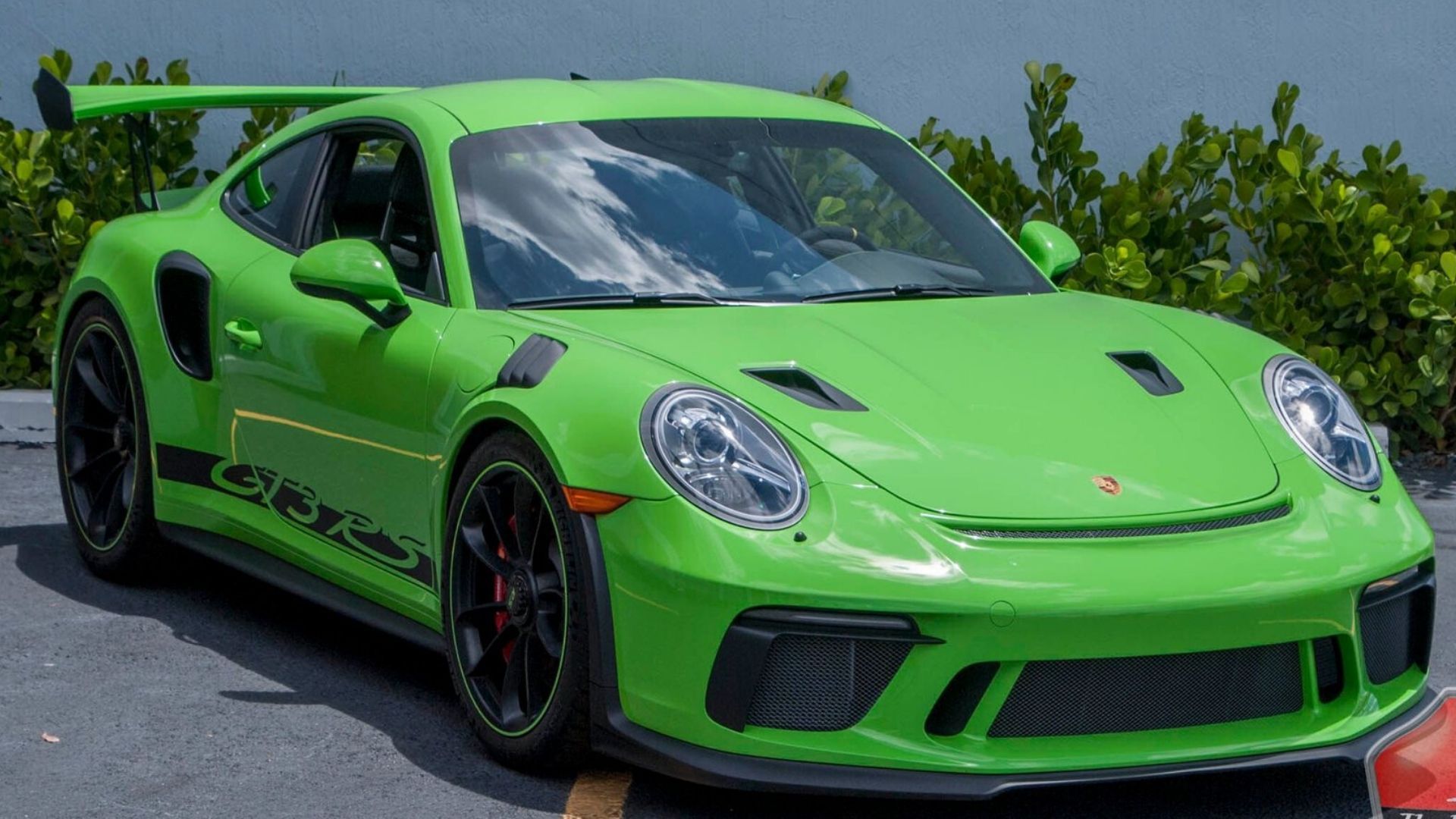 For those who want to make a serious move and buy this 2019 Porsche 911 GT3 RS, it's listed through The Barn Miami. You can call to make an appointment or get more detailed information about this beautiful Porsche.
More Amazing Cars