This GT500KR is a great example of the generation.
---
If you look back on all of the different generations of the Ford Mustang you will likely notice a trend that both insinuates that Ford has no shortage of submodels and special editions for the model and loves to double back around to older monikers for the sake of drumming up some old nostalgia. This is a trick that Ford seems to have learned from the late Carroll Shelby as an overwhelming number of those special editions originating in the early years of the Mustang came out of the Shelby American facility.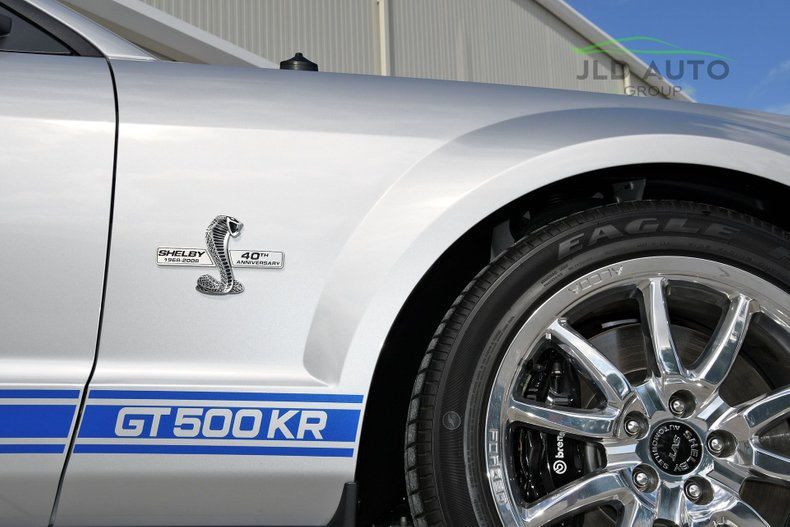 Beginning in 1965, there was the Shelby GT350, then the GT350SC, and finally the GT350 Hertz models before moving on to the more powerful GT500 model in 1967. Which brings us to the 1968 GT500 KR. Dubbed as the King of the Road, this special edition GT500 featured a factory installed 428-cid Cobra Jet engine that was significantly under rated at 335-horsepower.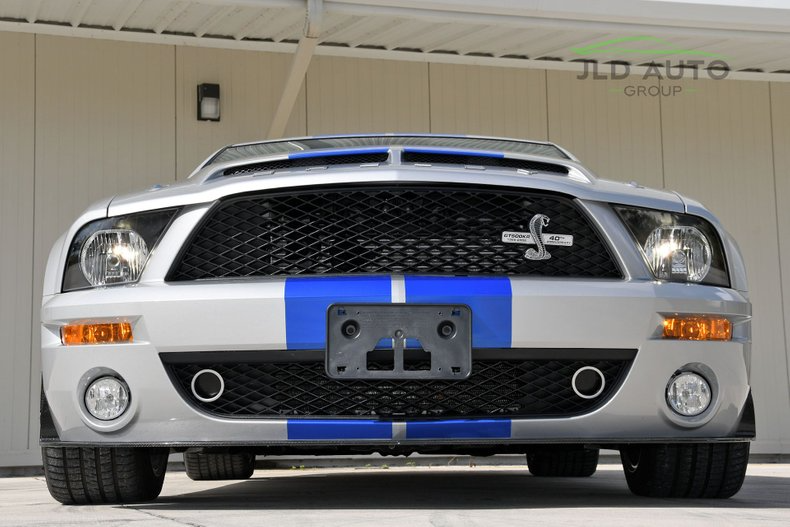 Although Ford distanced itself from the Shelby name after 1970, they revived the high performance moniker for the Mustang's fifth generation. As a tribute to the original King of the Road, Ford and Shelby teamed up again in 2008 to make the 40th edition Shelby GT500KR. Starting out as a Ford built Shelby GT500 Mustang, each example was then shipped over to the Shelby Automobiles facility in Las Vegas where modifications worth 540-horsepower and 510 foot-pounds of torque were made. Carbon fiber was used to restyle the hood which resembled that of the 1968 GT500KR.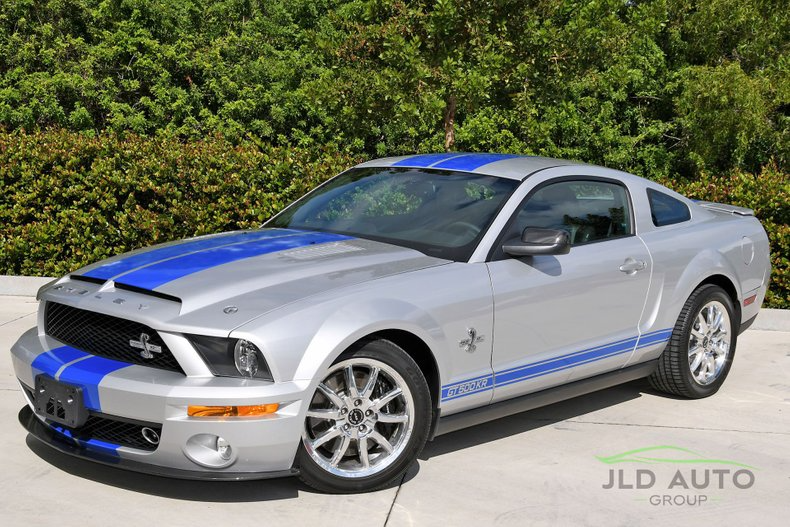 The hood definitely gave the Mustang a more menacing look but also contributed to performance with functional hood scoops that led directly to an open element air induction system. Despite a near $80,000 price tag that many critics thought was too high, the limited edition sold quickly and left many enthusiasts wanting. If you are one such enthusiast that missed your chance in 1968 and again 40 years later, Awesome Joe Auctions is giving you yet another opportunity. This 2008 Shelby GT500KR is now up for grabs with a current mileage of 977-miles and a current bid of $69,500. Don't miss out again.