Pontiac's GTO was the original muscle car, and we especially like this convertible with modern 18" wheels.
---
Muscle car fanatics may spend lots of time arguing about which one is the fastest, but there is one thing they can almost universally agree on. Back in 1964, the Pontiac GTO more or less invented the concept and laid down the basic recipe of what makes a muscle car.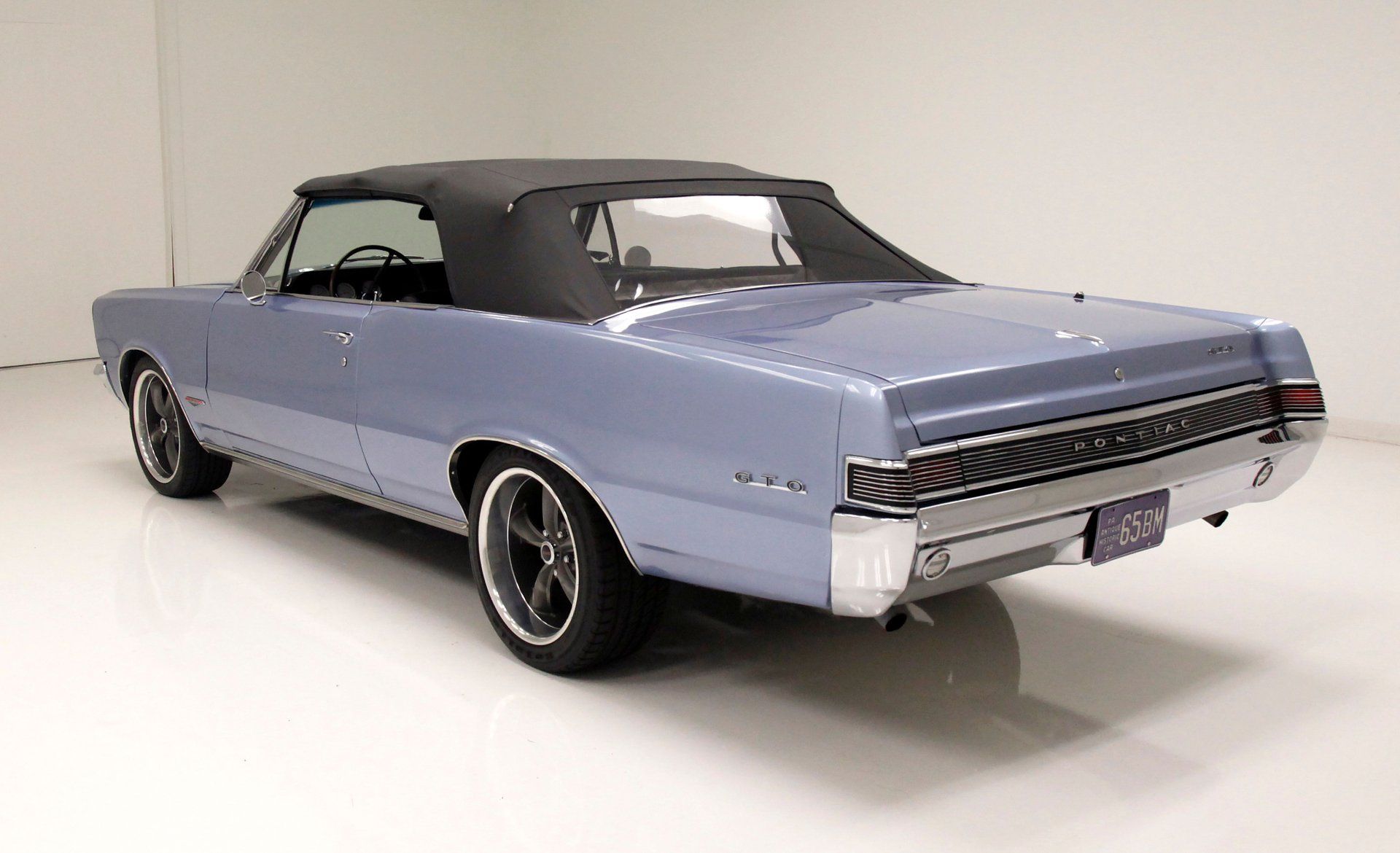 The recipe was pretty simple. The GTO was based on the Pontiac Tempest and added a large displacement V8 to turn the mild-mannered mid-size into a fire-breathing monster, ready to terrorize the street or strip at a moment's notice.
The car seen here is a 1965 GTO convertible. The major exterior change over the inaugural GTO of 1964 was the switch to vertically stacked headlights, which would remain until 1968, when they would return to the side-by-side configuration.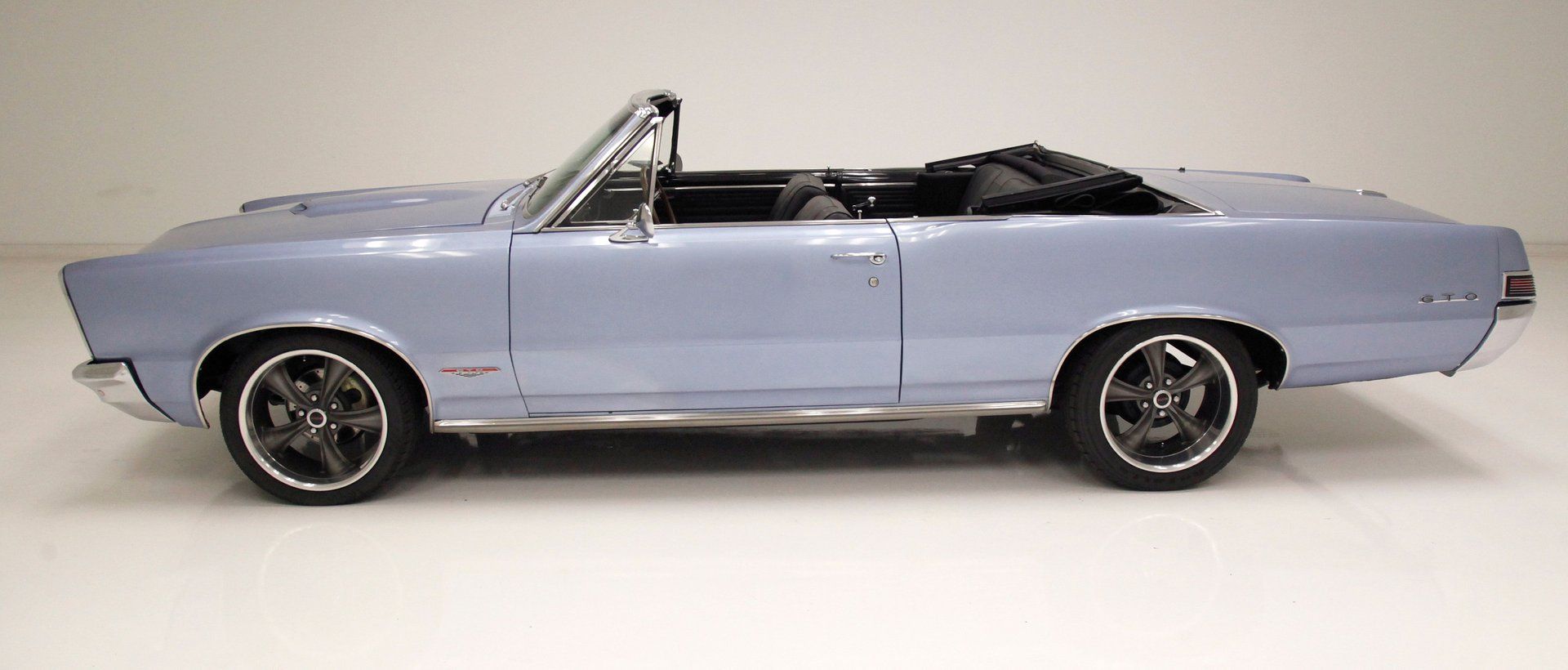 Under the hood, a revised set of cylinder heads boosted power slightly. Base cars, like this one, utilized a single four barrel carburetor and were rated at 335 horsepower. Tri-Power cars, which were fitted with a trio of two-barrel carburetors, were good for 360 horsepower.
A three-speed manual was the standard transmission, but this car has an optional close-ratio four-speed. The ad explains that this car has had a repaint in the original Fontaine Metallic Blue paint, as well as a fresh top and a nice interior.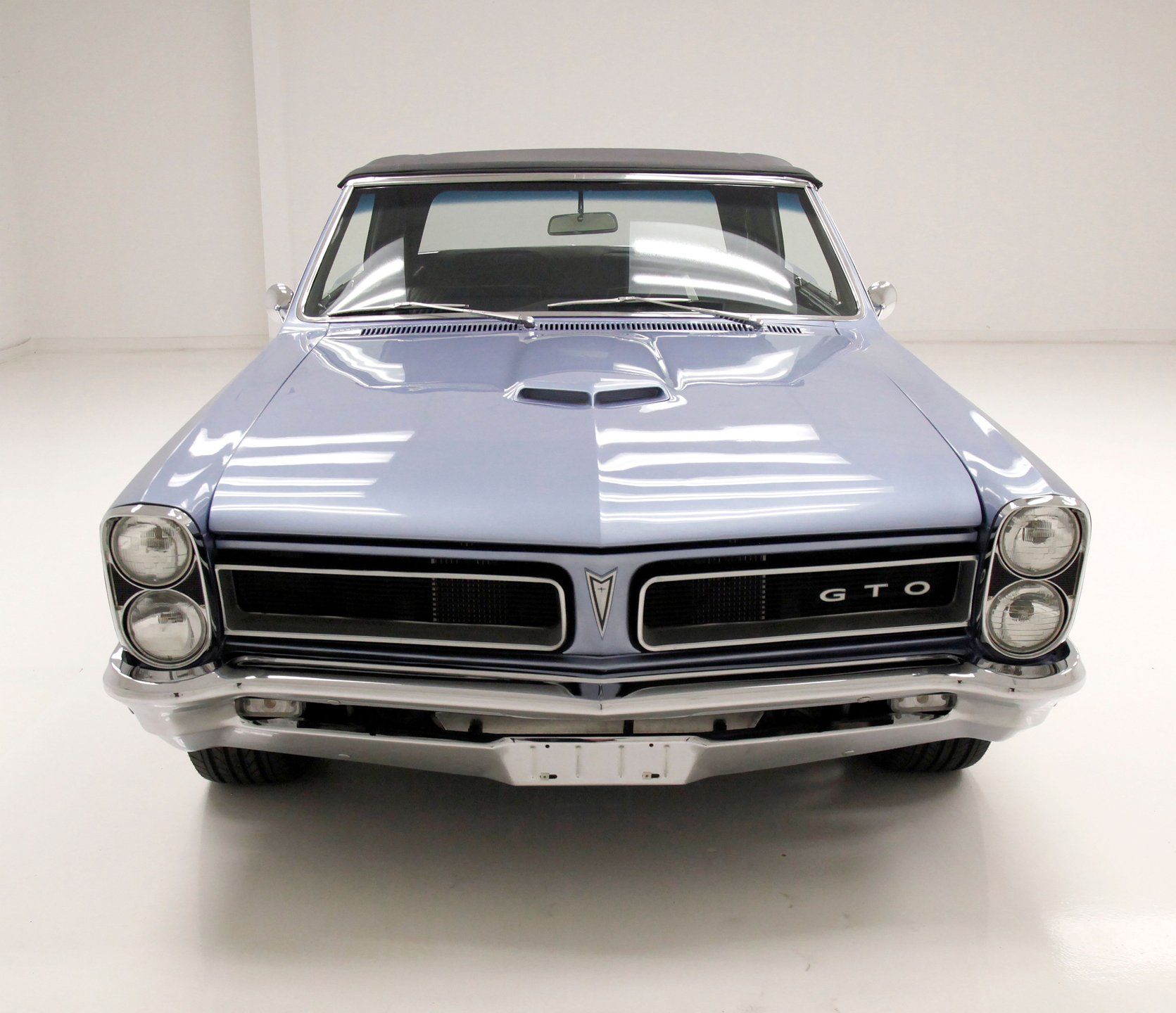 The ad also specifies some recent transmission work, finished off with a set of retro-modern 18" wheels that suit the car surprisingly well. We'd love to put the top down and take this GTo for a cruise.
You can find it right here on Motorious, at Classic Auto Mall in Morgantown, Pennsylvania. If you want to park this classic muscle car in your garage, be prepared to part with $51,900.