Just six original Shelby Daytona Coupes were built. Here's your chance to own one of the official continuation cars.
---
The Shelby Daytona Coupe was loosely based on the Cobra, and was designed to take on Ferrari in international sports car racing. The first car (CSX2287) was built by a small team at Shelby American headquarters in Venice, California. The remaining cars, including this one, would be built in Modena, Italy.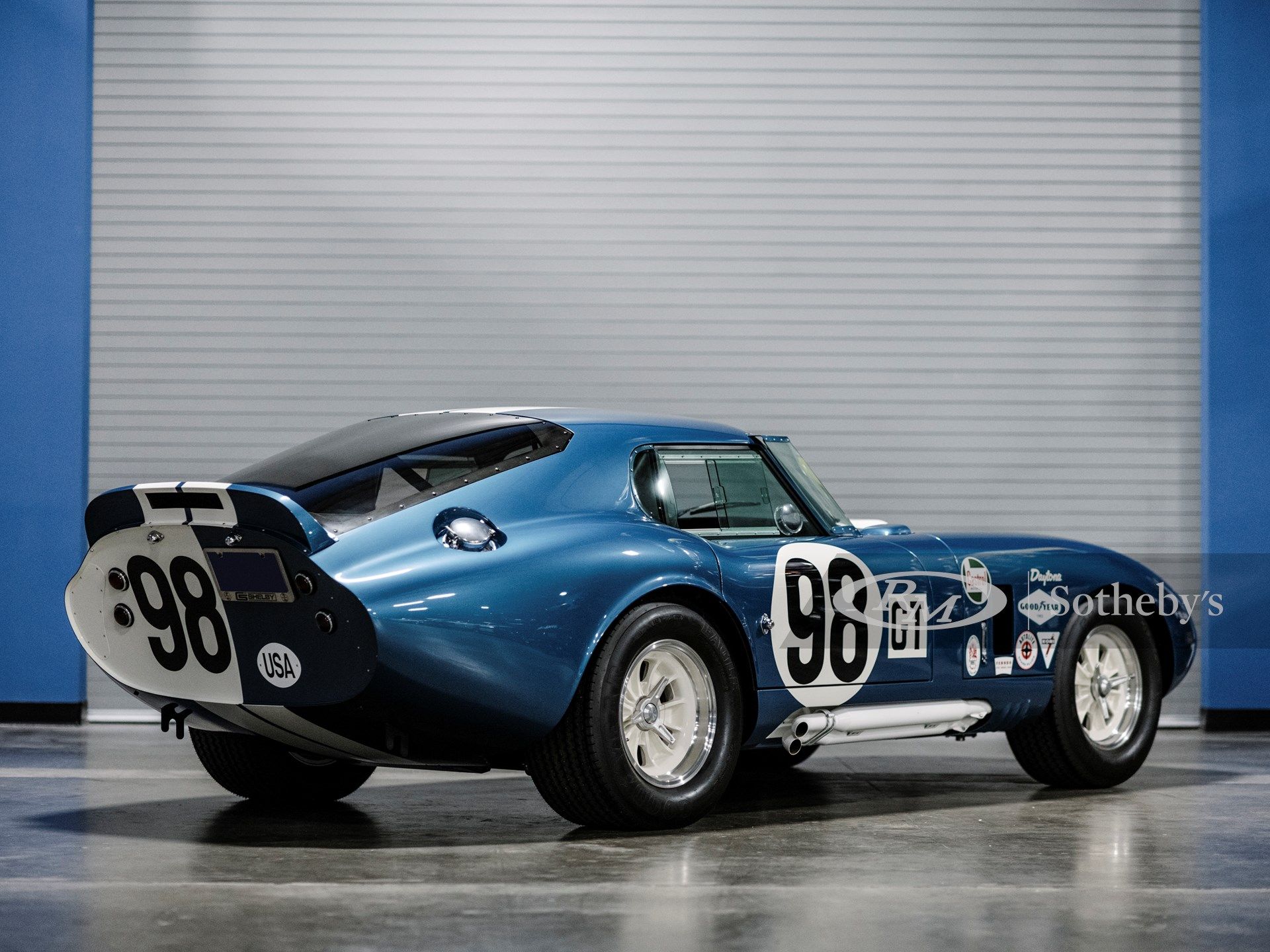 As a purpose-built race car with limited production, every single car has an impressive racing pedigree. That means that they go for seven-figure prices when they pop up for sale, which is rare.
This car, CSX2616, is a little different. It's a continuation car, built on an original chassis and officially acknowledged and authorized by Carroll Shelby. A limited number of these "continuation" cars have been built, and while they aren't cheap, they are much more attainable than one of the original six Daytona Coupes.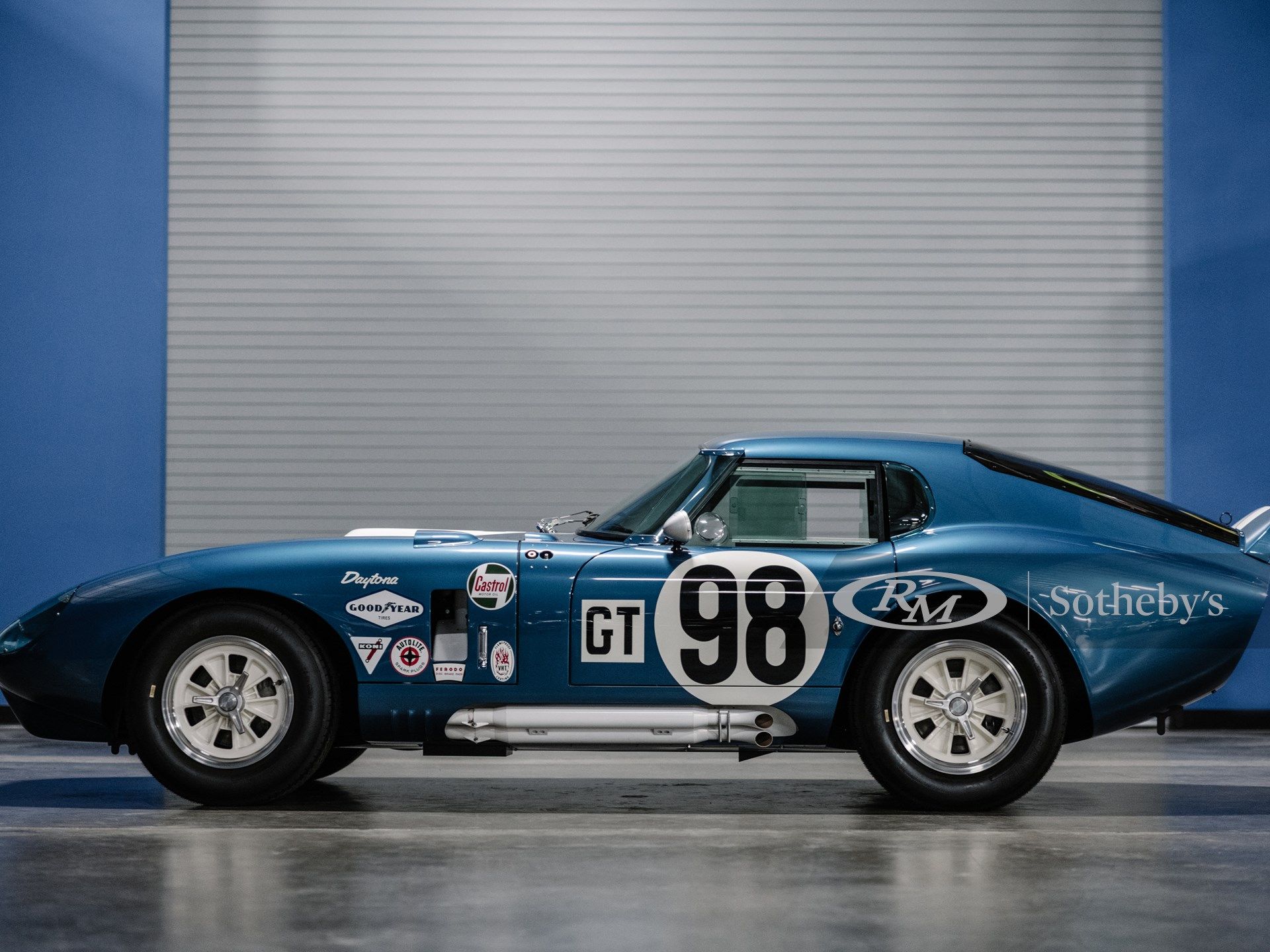 We're talking about the difference between a million dollars and seven million, here, but it's well worth noting. If we wanted to take a Daytona Coupe vintage racing, we'd rather do it with one of the continuation cars than risk ruining a priceless original.
This car is perfect down to the last detail. It was carefully built by Mike McCluskey, who is known worldwide as a Shelby expert. The car was built on an original frame, and is titled as a 1965 Shelby Daytona Coupe.
This car will be crossing the auction block soon, so be prepared to bid if you'd like to add this rare Shelby to your collection. It will be offered by RM Sotheby's at their Arizona 2021 sale, which will run on January 22, 2021.