We don't see many Boss 429 Mustangs in red, but after looking at this car, we hope to catch many more.
---
What is there to say that hasn't already been said about the mighty Boss 429 Mustang? Its legendary status is entirely justified – it held the title as the biggest, baddest Mustang around for decades.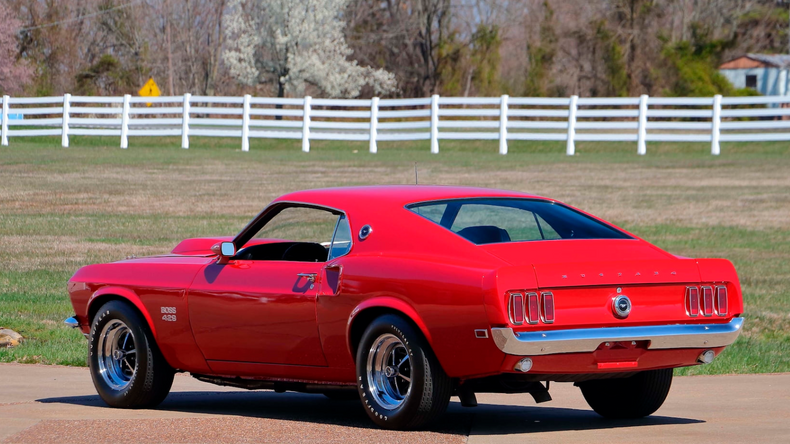 Even now, it's one of those cars that is spoken up in reverent tones whenever the subject of muscle cars is brought up for discussion. In fact, it's nearly impossible to find a clickbait "Top 10 Muscle Cars" list that doesn't include the Boss 429 Mustang.
The Boss 429 was built in 1969 and 1970 to homologate the Boss 429 engine for NASCAR competition. At the time, 500 road cars were required to be built with this engine. For ended up building 1,359 Boss 429 Mustangs.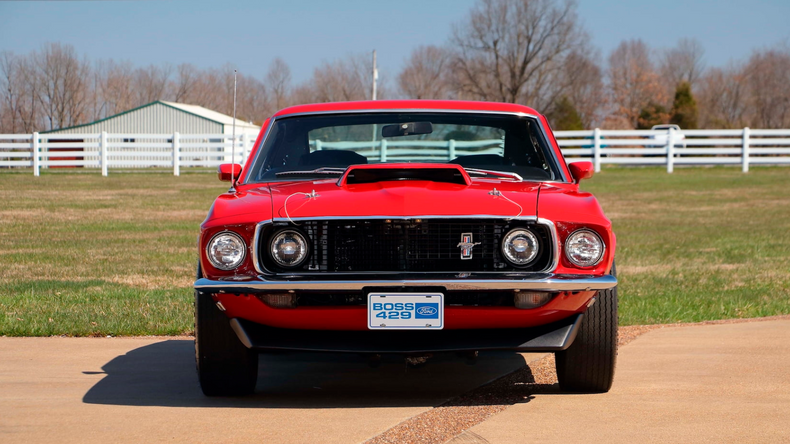 The semi-hemispherical 429 cubic inch engine proved to be too wide for the Mustang's engine bay. As a result, Ford built the shells with modified engine bays before shipping them off to Kar Kraft for final assembly.
Kar Kraft handled the finish work, too. We've always found it interesting that the Boss 429 Mustangs were among the most subdued-looking Mustangs of their era, despite the potent powerplant under the hood. They're the physical embodiment of Teddy Roosevelt's motto of "walk softly and carry a big stick."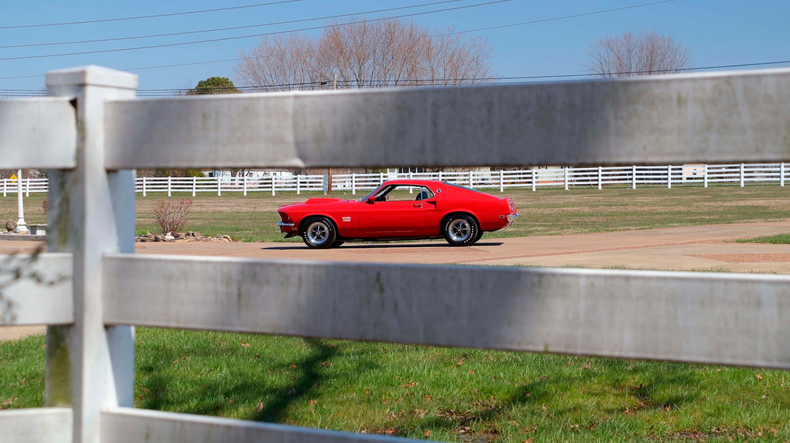 The 1969 Mustang Boss 429 seen here is one of just 857 built in 1969, and one of only 201 painted Candy Apple Red. This Boss 429 has been painstakingly restored to a high standard, and includes full documentation. If you'd like to add it to your stable, you can bid on it at GAA Classic Cars' November 2020 sale, which runs from November 5 through November 7.