Miata weight with Mustang Cobra power.
---
Coming from a company that specializes in building world-class racecars, it's no wonder that the Panoz Esperante is such an incredible sports car in its own right. This 2003 Panoz Esperante is one of just 28 Esperantes built that year, and it will be up for grabs through Raleigh Classic Car Auctions.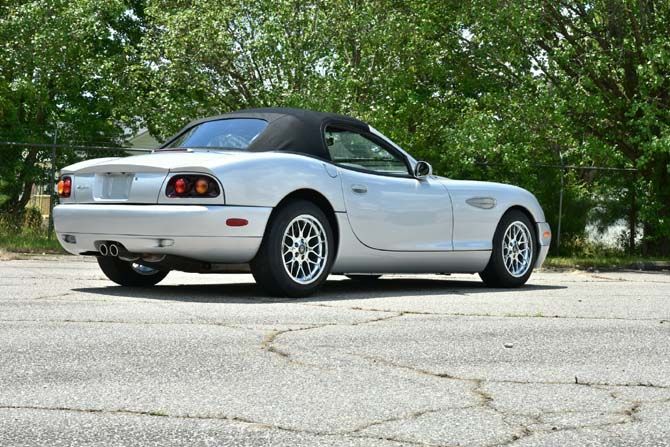 At the heart of this 2003 Panoz Esperante is a 4.6-liter aluminum V8 sourced from a Mustang Cobra and rated at 320 horsepower, and it is mated to a five-speed manual transmission. These cars featured an all-aluminum body atop an aluminum chassis resulting in a curb weight similar to that of a Mazda Miata, which means these cars are enjoyable for track days or weekend jaunts through the twisty backroads. With just 11,000 actual miles showing on the odometer, there are plenty of years of enjoyment left in this Esperante.
Considering the level of performance the Esperante is capable of, this one looks very low key painted in its original silver metallic paint with a black convertible soft top. The chrome BBS wheels do add a bit of sportiness to the Esperante's elegant body design, and while the two-seater shows extensive parts borrowing from a Mustang, the interior design is unique and fitting a sports car that originally cost almost $100,000 with milled aluminum and carbon fiber accents throughout the cabin.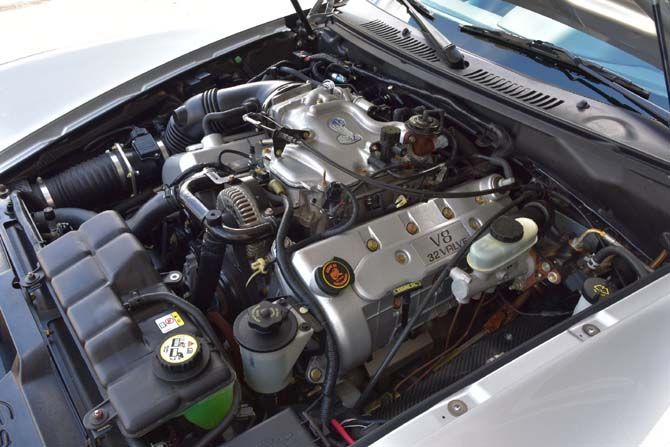 There are plenty of collectible performance cars out there, but this 2003 Panoz Esperante represents a unique opportunity to own a bespoke American sports car. It will be crossing the auction block at the Raleigh Classic Car Auctions' Summer 2020 Raleigh Classic, which takes place August 21-22, so be sure you're registered to bid.