Only 1,007 examples were built, and this Italian gem just may be one of the finest, low mileage examples in the world.
---
When somebody sees an older Ferrari, they may think that it must be a rare or collectible model of some sort. That's not always the case, but when it comes to the Ferrari 512 BBi, rare is right. With a production run from 1976 through 1984 with the later years (1981 - 1984) equipped with fuel injection - the 512 BBi. While 2,323 BB models were produced in total, only 1,007 of those were "i" versions. Ready to cross the auction block through the 2020 Fall Classic by Lucky Car Collector Auctions is this gorgeous 1984 Ferrari 512 BBi with this one considered to be "one of the finest, low mileage examples in the world". You can expect to see this Ferrari cross the auction block on Saturday, August 29th, 2020.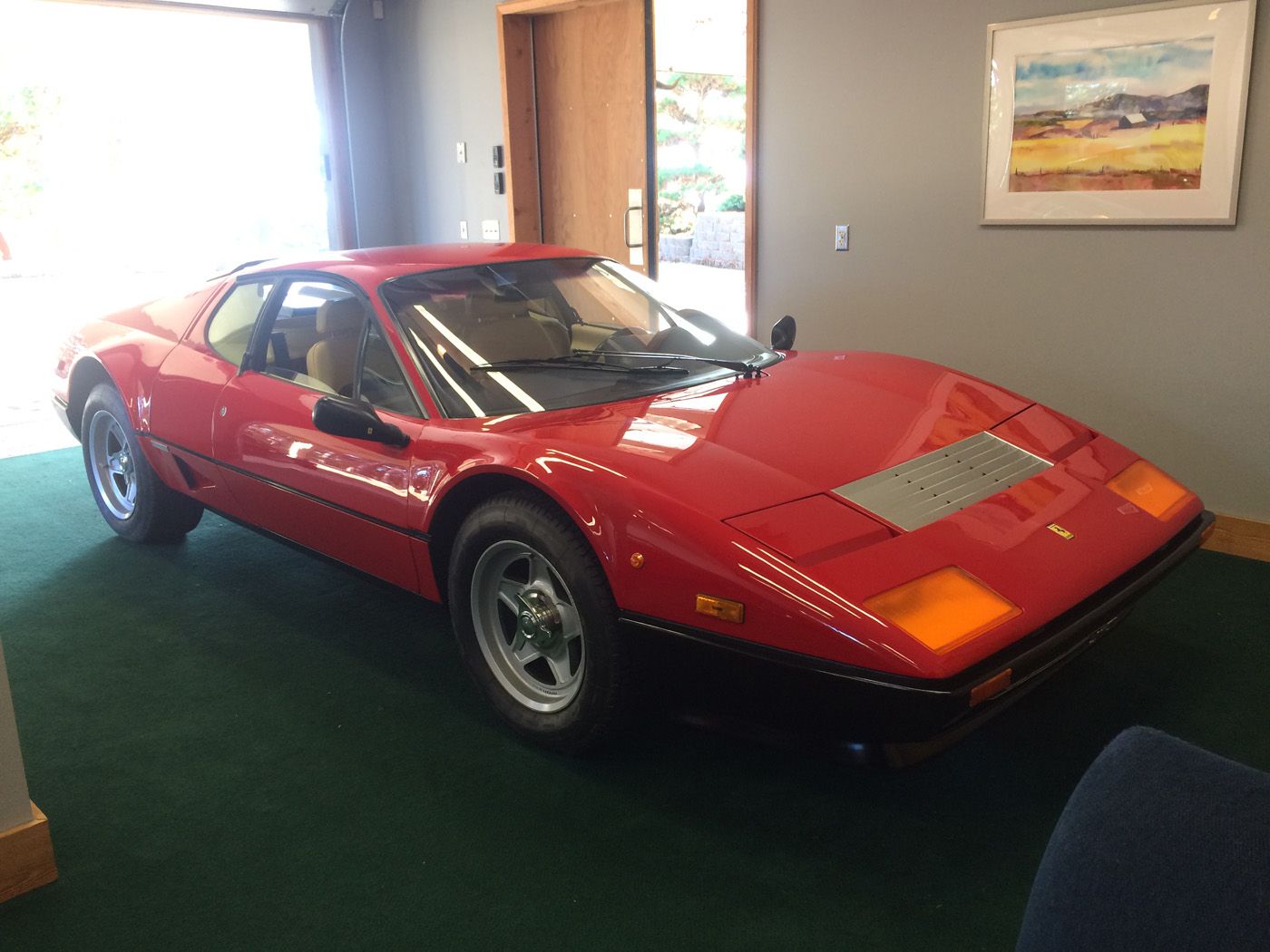 The 512 was a replacement for the front-engine Daytona. The "BB" in the model name is widely believed to stand for "Berlinetta Boxer", and in Italian "Berlinetta" details a sports coupe. The word "Boxer" refers to the horizontally opposed mid-mounted flat-12 engine. According to a Ferrari engineer, BB actually stands for "Berlinetta Bialbero" which means dual camshaft. Behind the doors of Modena, they discreetly refer to it as "Brigitte Bardot" which means "exceptionally beautiful", like the French actress. Brand new, the BBi models sold for about $60,000, but none were built and sold new to the U.S. market. However, the car could be imported into the United States via 3rd parties.
Finished in its original shade of Ferrari's iconic Rosso Corsa red with Tan Daytona inserts, this rare Italian gem is in pristine shape and has just 4,213 actual miles on the clock. Of course, the paint and upholstery are all original. This BBi was only taken out of its climate-controlled garage and driven sparingly to Cars & Coffee meets and car shows.
According to the description, this incredible retro Ferrari "starts effortlessly and is a delight to drive", and it is quick. For the Ferrari's size, it is quite agile as well. The engine runs great and was fully serviced at Contemporary Classics of WA, Inc. by Jim Simpson. Since then, this retro Ferrari has clocked 1,000 miles. While it was there, it had all timing belt tensioners and every rubber hose replaced. The clutch, transmission, and brakes perform flawlessly, and all fluids were flushed just last year. Everything on this beauty works and performs as it should. Besides the normal maintenance and detailing, everything under the hood is original to the car as well, and no expense was spared when it came to servicing.
This Ferrari 512 BBi is a Euro-specification car that comes with all the necessary U.S. legal importation documents. The car has been owned by the same person for over 14 years and is registered in Washington State since it currently resides near Seattle.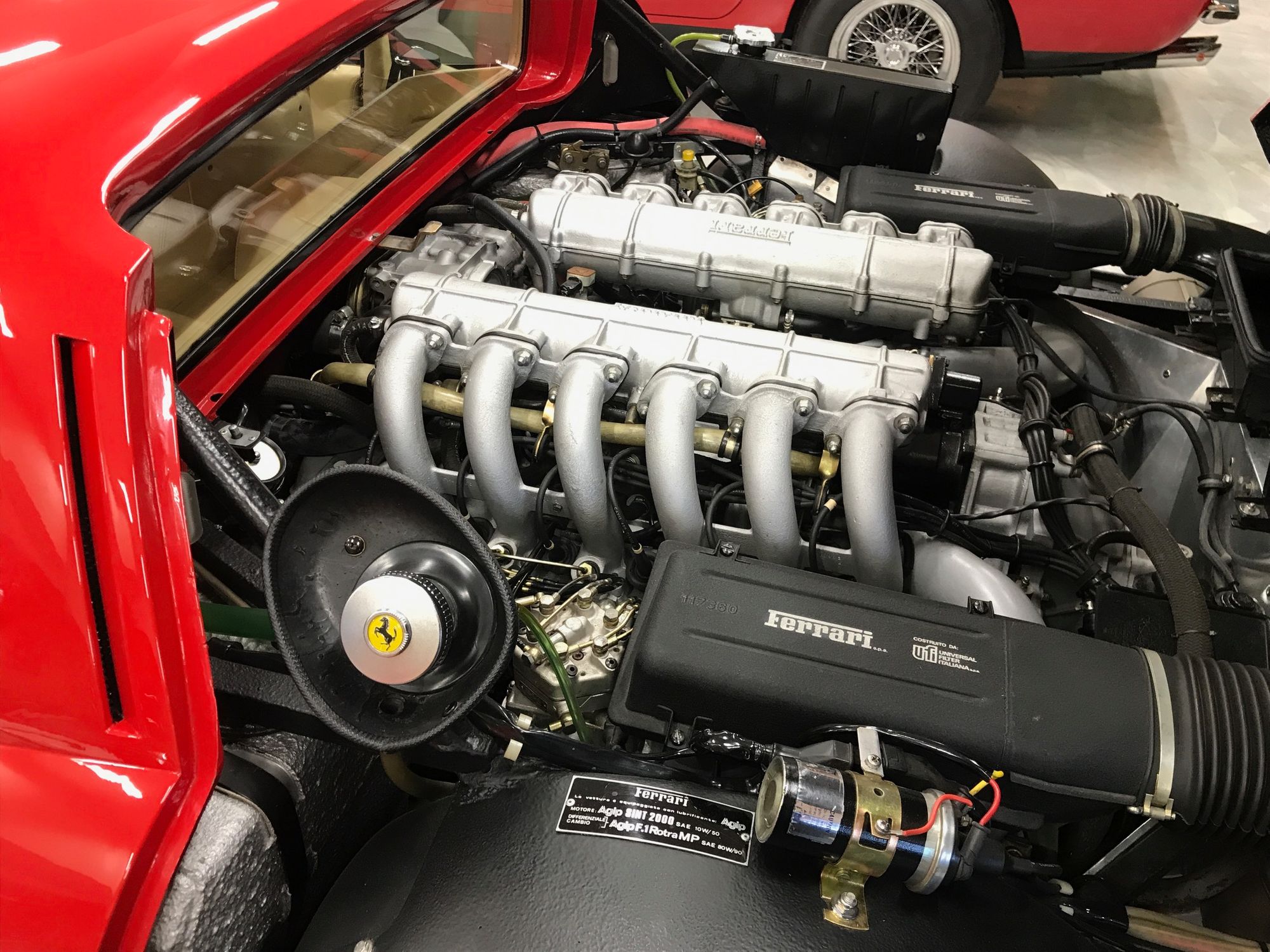 If interested in taking home this stunning, rare 1984 Ferrari 512 BBi for yourself, be sure to register to bid through the Lucky Car Collector Auctions website so you can be ready once the 2020 Fall Classic rolls around on Saturday, August 29th, 2020. Happy Bidding!