Built in commemoration of an entire decade dedicated to one of the best pony cars ever offered.
---
In commemoration of an entire decade of one its successful (and still successful) muscle cars, Pontiac released a special version - the 1979 Pontiac Trans Am 10th Anniversary Edition. The good news is that Showdown Auto is excited to offer the opportunity to own this incredible example with just a hair over 70,000 on the clock.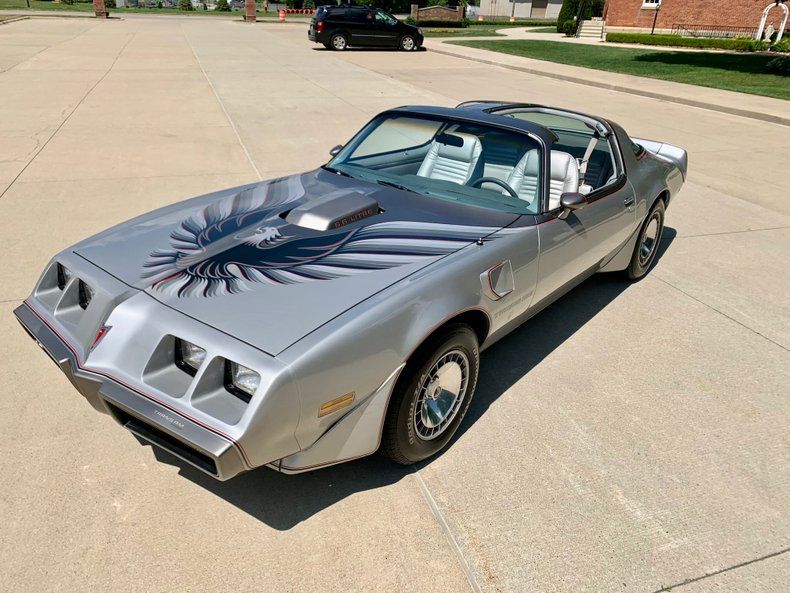 Finished in a unique silver and charcoal with contrasting red and black pinstripes, the '79 Trans Am 10th Anniversary was born to stand out. Adorning the hood is a screaming chicken painted to match. The exterior featured T-tops for optimum sunny cruising (and complete with storage bags), and silver-tint glass hatches, and "Turbo Alloy" wheels designed by John Schinella.
Powering this Trans Am is a 403-cubic-inch (6.6-liter) V8 engine backed by a three-speed automatic transmission. Other mechanical goodies include the heavy-duty WS-6 handling package. Disc brakes on all four corners brings everything to a halt with ease.
Open the doors or peer into the open T-tops to see a silver leather interior exclusive to the anniversary model. The Trans Am anniversary model was given the works with power everything including windows, locks, and steering, and it featured factory air conditioning.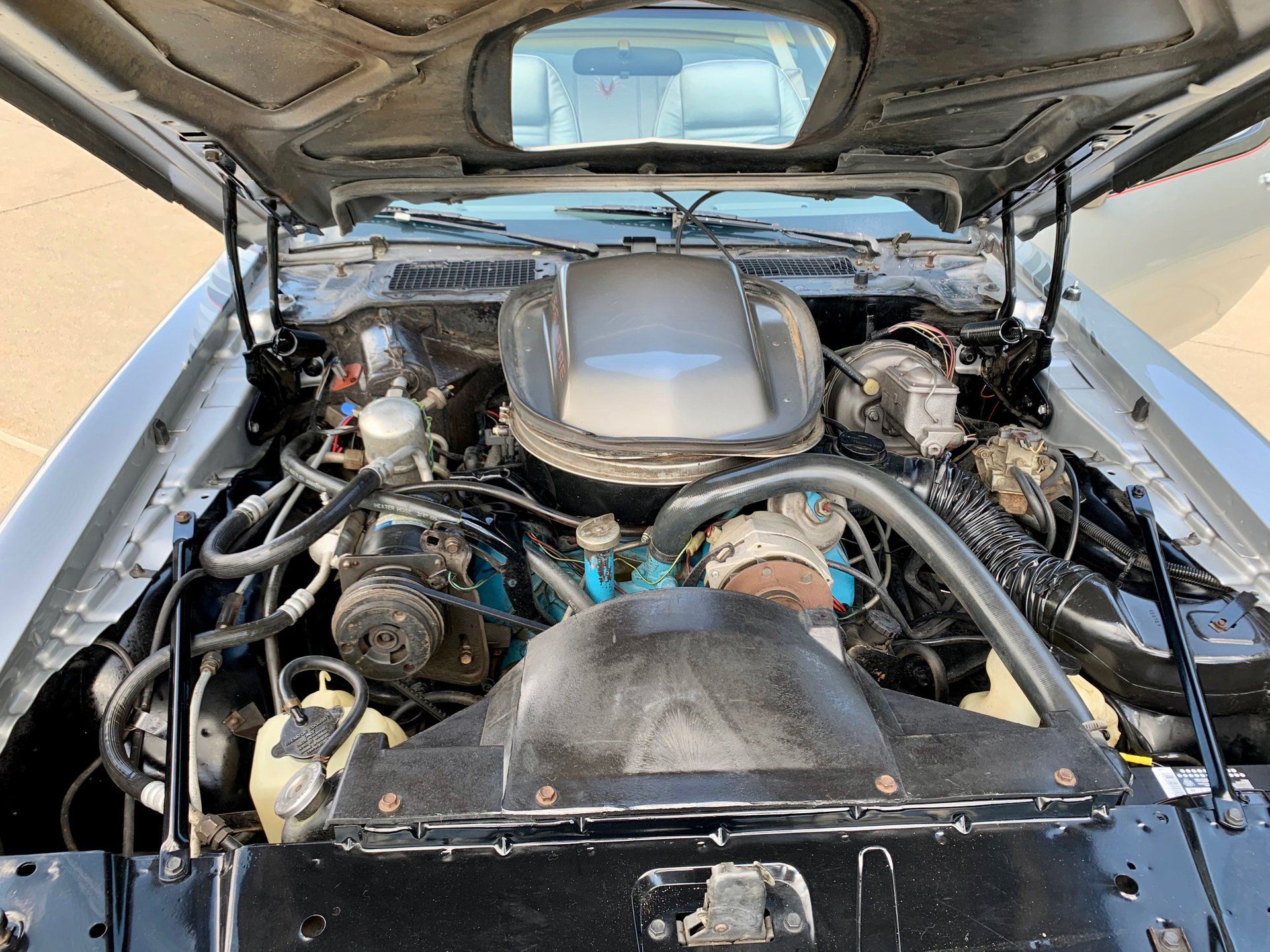 A total of 7,500 of the 10th-Anniversary editions were built for 1979. If this 1979 Pontiac Trans Am 1oth Anniversary Edition is calling your name, contact Showdown Auto today to get behind the wheel of this unique pony car with a whole lot of muscle. Priced at $29,900, feel free to inquire within about the car and send them an offer they can't refuse. So, go ahead and clear out your garage for your 'new' '79 Pontiac Trans Am. Who wouldn't want to wake up excited everyday knowing that this classic gem awaits epic thrills on the wide open road?