This Bandit was meticulously restored, has only 37k actual miles, and autographed by the legendary Burt Reynolds himself.
---
When Smokey and the Bandit hit the big screen back in the late-1970s, nobody could have guessed that "Bandit", a black and gold 1977 Pontiac Firebird Trans Am piloted by Burt Reynolds, would steal the hearts of car enthusiasts everywhere. Pontiac dealerships surged as enthusiasts were looking to get their hands on their very own Bandit. A cult following ensued, and the Bandit is forever etched in Hollywood car history. Here we have a restored and low-mileage 1979 Pontiac Firebird Trans Am Special Edition that wants to unleash your inner Smokey when behind the wheel. Even better, this car is officially autographed by the legendary Burt Reynolds himself. Does it get better than that?
This incredible '79 Pontiac is equipped with the Y84 Special Edition package, and of course, it is finished in that iconic black finish with gold accents. Of course, that includes the iconic gold "Screaming Chicken" spanning the hood. If driving the car didn't already release all the endorphins, remove the Factory t-tops to breathe in that fresh air. This vintage Pontiac went under the knife for a meticulous restoration, and it only has a low 37,000 original miles on the ticker. The restoration on the car was performed by Classic Pontiac Rescue with restoration parts supplied by Ames Performance Engineering.
Stuffed under the hood is a numbers-matching 6.6-liter V8 engine that shifts via an automatic transmission that spins a 2.41 rear axle. Open the doors to an immaculate standard interior complete with black vinyl. Air conditioning keeps the cabin comfortable, and an AM/FM radio keeps the tunes playing all day long. As mentioned above, the icing on the cake is that this special edition Pontiac is autographed by the legendary late Burt Reynolds.
Unfortunately, the world mourned the loss of Reynolds back in September 2018 when he passed at the age of 82. His legacy continues on in the car community thanks to his role as Bandit and an infamous Firebird Trans Am.
"I know what an important part the Smokey and the Bandit movie has played in the lives of so many of my fans."— Burt Reynolds (2015)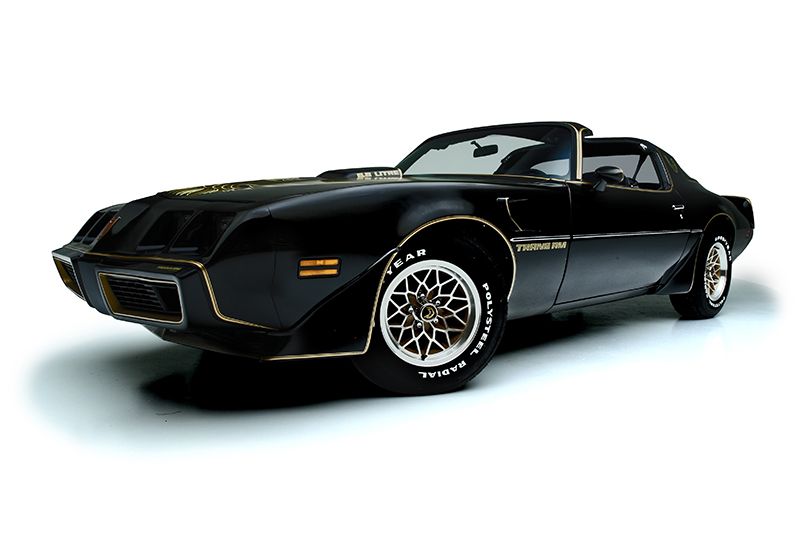 This restored Pontiac is Bandit perfection, and it is more than ready for somebody embrace their inner Smokey and offer endless thrills. If this car tops your dream car bucket list, check out this meticulously restored and low-mile 1979 Pontiac Firebird Trans Am Special Edition being offered through Dream Giveaway.
Your generous donation benefits veterans' and children's charities. Hurry up and act now as the giveaway ends on April 30th.
Read More Car News Here...