Just 1 of 7099 with a 455cui HO V8 backed by a factory 4-speed manual transmission.
---
When the 1976 Pontiac Firebird Trans Am hit showroom floors, the muscle car era was already starting its decline. Many Americans still insisted on the production of high-performance muscle cars with enthusiasts everywhere not ready to let the horsepower flame burn out just yet. Even with gasoline shortages widely apparent, production numbers were strong for the 1976 Firebird with 110,775 made, and 42 percent of that total number were Trans Ams at 46,701 examples built. Today, these muscle cars are highly desired, especially an example like this 1976 Pontiac Firebird Trans Am stuffed with the optional 455-cubic-inch V8 engine that is scheduled to cross the auction block with GAA Classic Car Auctions on Friday, July 23rd.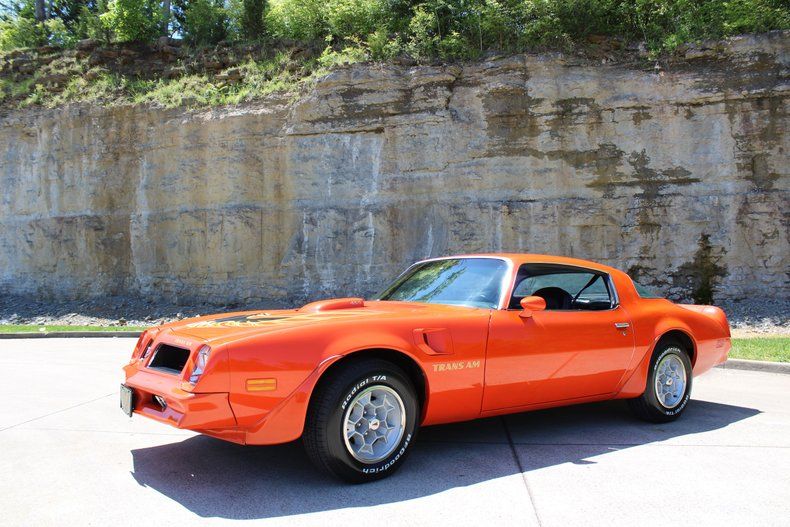 Finished in its original bright hue of Carousel Red, this two-owner gem appears to be in pristine shape. The exterior is fitted with Honeycomb wheels that wear new BF Goodrich rubber. For 1976, Pontiac reshaped the "shovel-nose" Endura front for a more aerodynamic aesthetic, and it featured color-matched bumpers in the front and back. Also, the tail lamps were modified for this model year. Of course, the car still was equipped with its distinctive "screaming chicken" adorning the hood.
Stuffed inside the engine bay is the aforementioned optional 455-cubic-inch HO V8 engine backed by a 4-speed manual transmission that sent power through a 3:23 Saf-T-Track rear end. This '76 Trans Am is just one of 7,099 cars to have this factory combination. Adding to its muscle car aggression, the car was modified with #64 HO heads, Ram Air exhaust manifolds, aluminum intake and Edelbrock carburetor, and a dual exhaust.
Open the doors to a factory deluxe black interior that features bucket seats with a console. Tunes can be played through the factory AM/FM/8-Track player embedded in the dash.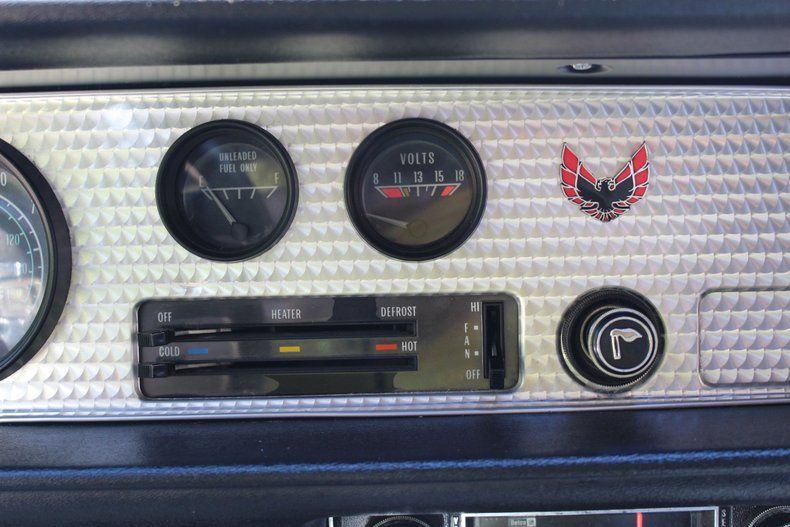 If this stunning and bold 1976 Pontiac Firebird Trans Am belongs in your garage to take out for sunny weekend cruises, make sure to register and bid on Friday, July 23rd through GAA Classic Car Auctions. Don't miss the opportunity to take this one home for yourself.