Do classic car designs get any better than a '50s Cadillac?
---
There is no denying that the '50s marked a renaissance for automotive design, and Cadillac was leading the charge. If you need proof of that, just check out the this gorgeous 1956 Cadillac Eldorado Biarritz that will be crossing the auction block later this month.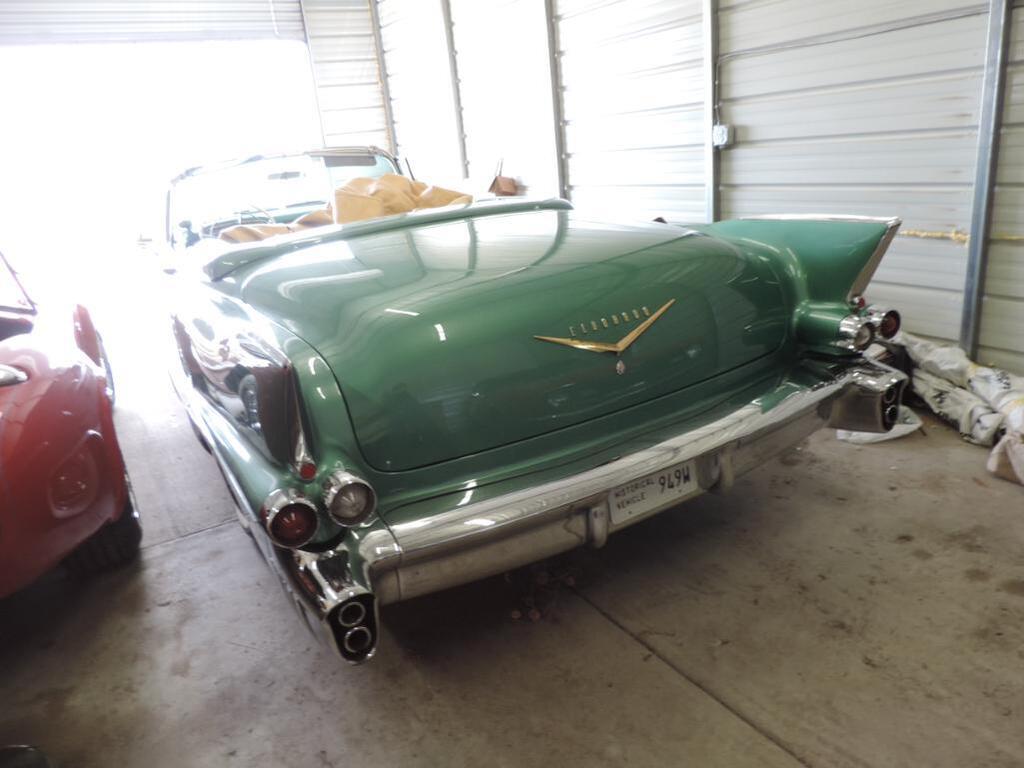 From its big chrome bumper to its pointed tail fins, the 1956 Cadillac Eldorado Biarritz convertible is an eye-catching car, and this fully restored, numbers-matching is among the best of the best. The mint green paint job looks flawless as does the beautiful gold trim and abundant chrome.
The inside of this big Caddy looks just as good, too, with beautiful two-tone green and white seats with a white-rimmed steering wheel, and the color-matching parade boot provides a stylish hard cover over the convertible top when it's retracted. It's obvious that no detail was overlooked in the restoration of this 1956 Cadillac Eldorado Biarritz.
Under the hood, the Eldorado offered a little more performance than its Series 62 counterparts thanks to a numbers-matching 365 cubic-inch V8 with dual four-barrel carburetors helping the engine produce 305 horsepower. The coolest part of the Eldorado's design is that this engine breathed through a quartet of exhaust tips that were built into the rear bumper proving that no styling element was too minute for Cadillac's design team.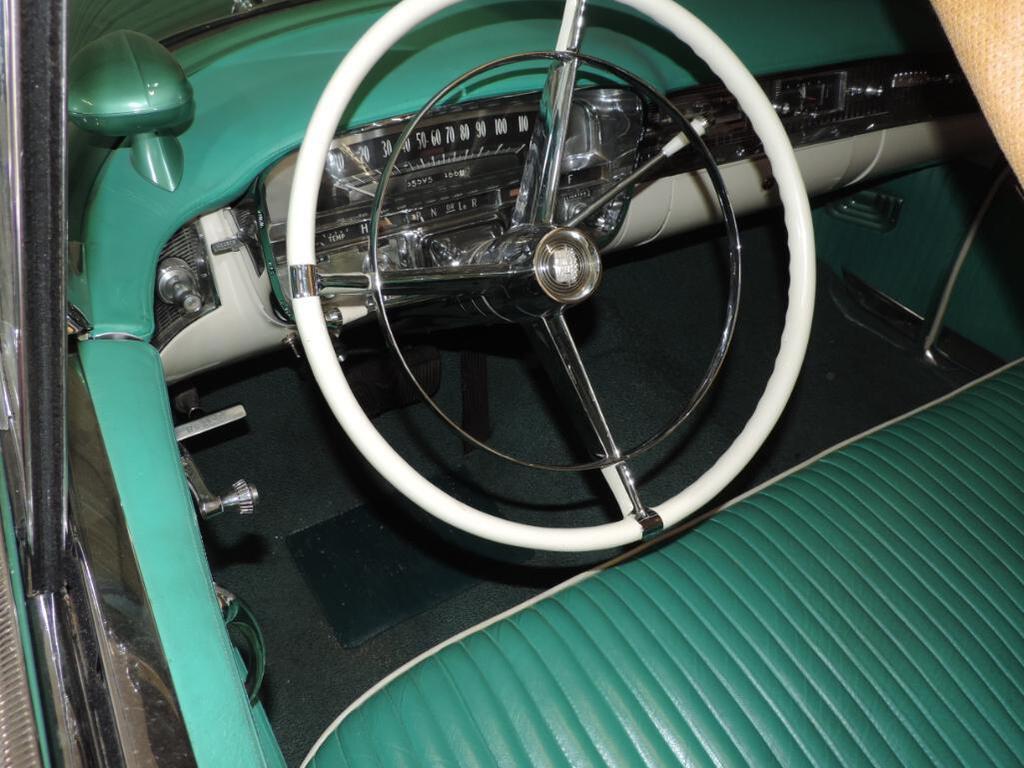 This restored, numbers-matching 1956 Cadillac Eldorado Biarritz was just one among many classic vehicles that had been collected by the founder of the Wyoming Auto Auction in Cheyenne, Wyoming over the last 80 years. The Sam's Auto – A Lifetime Collection auction will take place on Saturday, August 29th where it will be among more than two dozen classic and collectible cars and trucks up for grabs ranging from show-ready classics to restoration-ready projects.