A not-so-traditional restoration makes this antique Ford stand out.
---
In 1932, Ford became the first American automaker to put a V8 engine in an affordably priced car, a concept they had nearly perfected for the time by 1934. Although by today's standards, the engines were severely underpowered, at the time the 1934 Ford V8 Coupe was the fastest thing on the road. The car's natural ability, affordability, and ease to modify quickly caught the attention of car enthusiasts which led to it becoming one of the most popular cars in the Hot Rod community.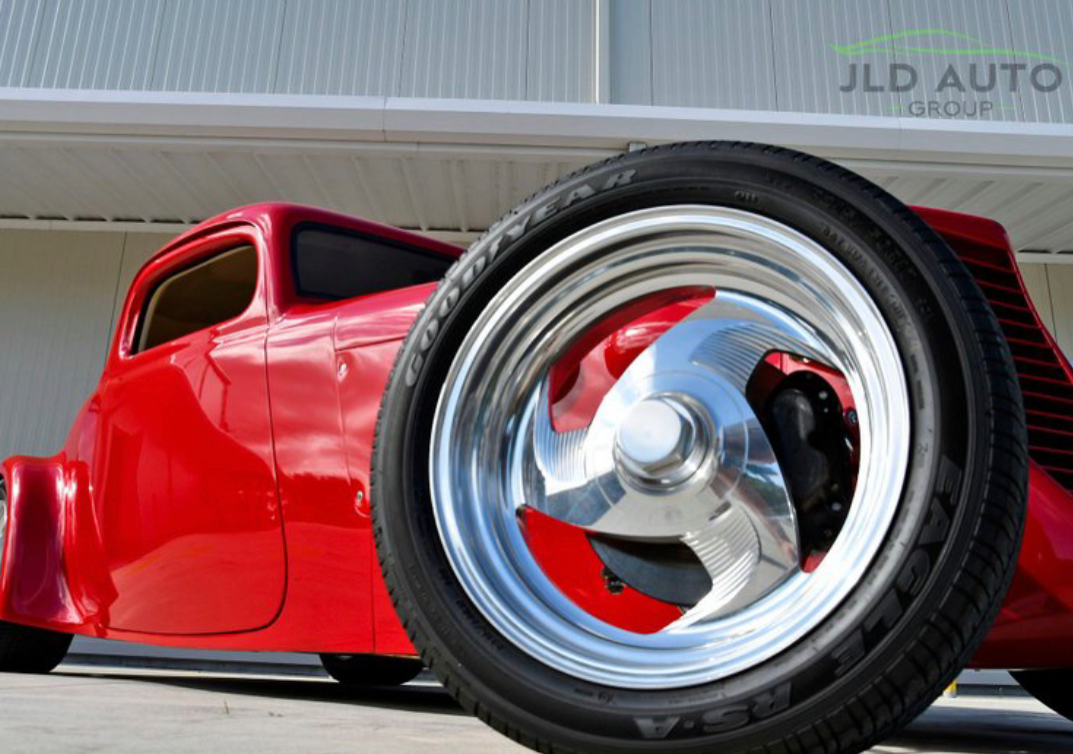 To get all they could out of the 85-horsepower Flathead Ford V8, modifications usually started with lightening the car up a little. Parts such as fenders and bumpers were deemed useless for the purpose of propulsion and were removed. Then the engine tuning started. A little bit of mechanical work went a long way with the engine but with technology advancing at an incredible rate, the Flathead Ford became a thing of the past and engine swaps became more and more popular.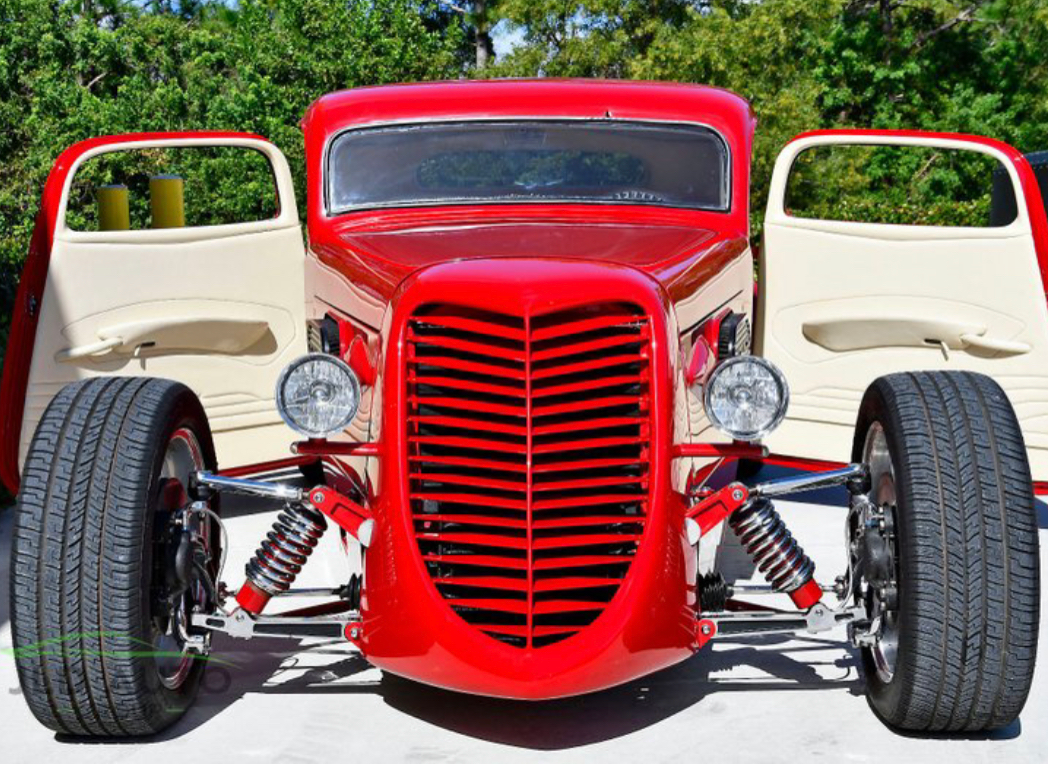 Partially because of the hot rod movement and partially because nothing lasts forever, these stunning cars are becoming increasingly hard to find and chances are that there aren't any left with all of its original components. While for a purist this might be a bummer, for the rest of the enthusiasts out there, this means that there are some extremely cool 1934 Fords out there that have been restored in a not so traditional manner. Such is the case with this 1934 Ford 3-Window currently being offered at auction by Awesome Joe Auctions.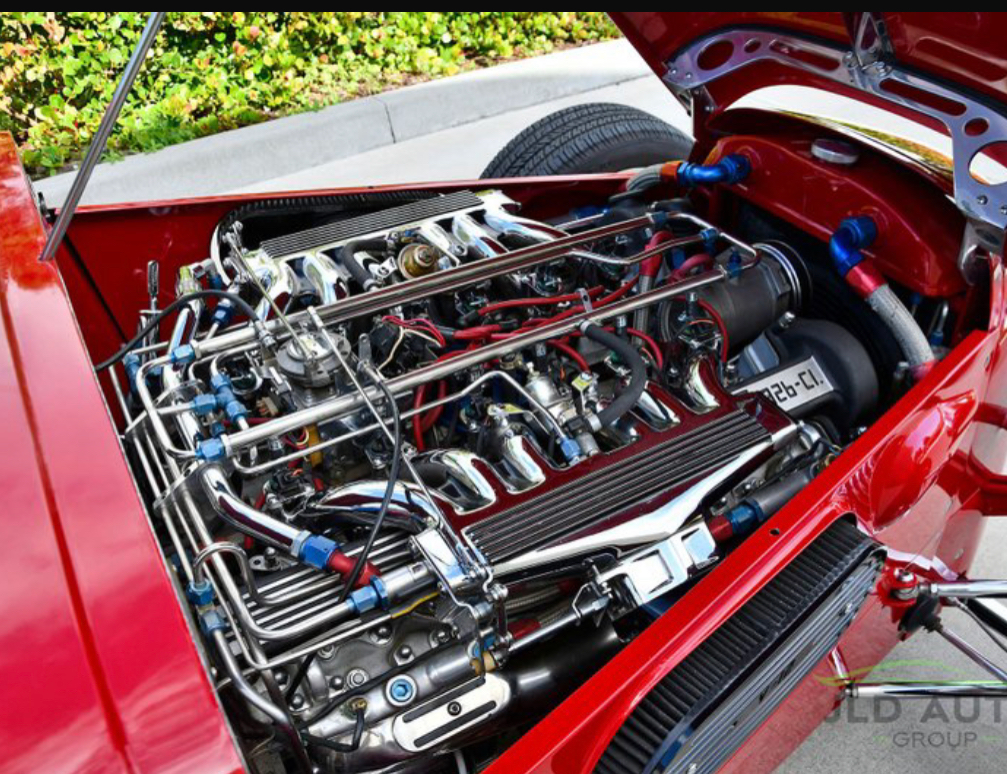 This complete custom build features a 326-cid V12 engine, an automatic transmission, and a Jag independent suspension. Bringing this antique even further into the future is an ignition-actuated electric license plate, electronic truck lid, and a limited slip differential. The suspension is really a work of art and features inboard disk brakes, Koni Coil-Overs, and handcrafted suspension arms. A shiny red over white finish tops off the build. For more information on this show quality 1934 Ford 3-Window visit Awesome Joe Auctions.